James Dean was one of the most famous and successful actors of his time. His career was skyrocketing to new heights when he was sadly killed in a brutal car accident when he was only 24 years old.
James Dean's last words were "That guy's gotta stop. He'll see us." This was in response to an oncoming vehicle drifting into his lane that unfortunately did not stop and created the impact.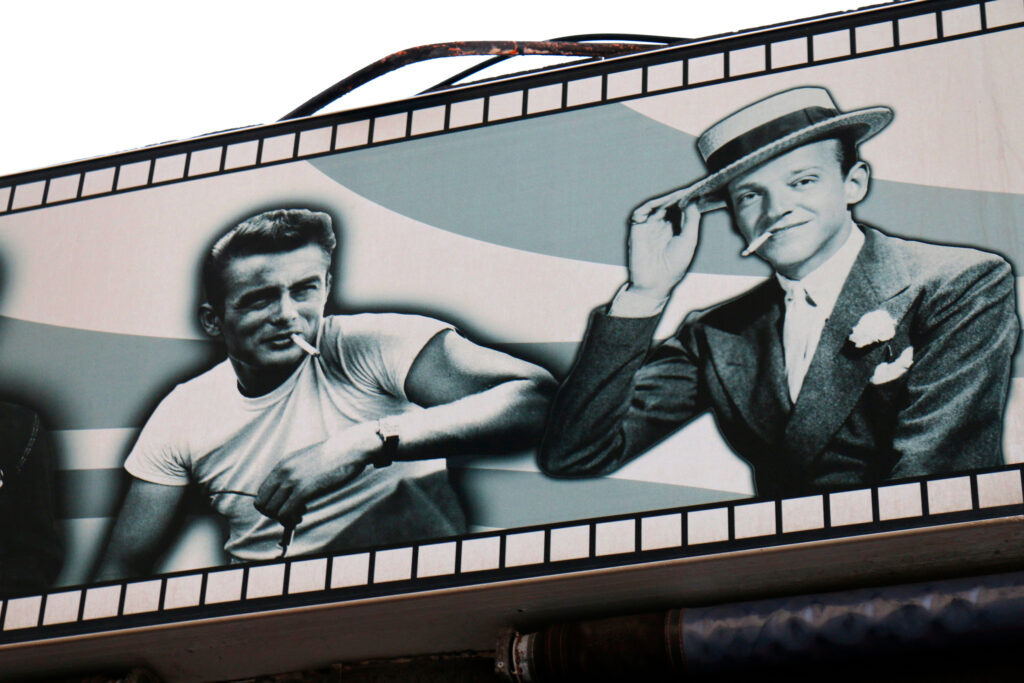 Though he died at an incredibly young age and appeared in only a few films, Dean's legacy lives on today.
Early Life
James Byron Dean was born on February 8, 1931, in Marion, Indiana. He was the only child to his mother, Mildred Maria, and Winton Dean.
At the age of six, Dean and his family moved to Santa Barbara, California where he began attending school at Brentwood Public School but was soon transferred to McKinley Elementary School.
Dean was very close with his mother and their relationship was a cornerstone of his young life. Unfortunately, tragedy struck when he was just nine years old.
Dean's mother suddenly became ill and suffered severe stomach pain and began to lose weight at a tremendous speed. She died of uterine cancer shortly thereafter, leaving Dean and his father alone.
Dean's father Winton felt he couldn't take proper care of his son and sent him to live with his aunt and uncle back in Indiana.
James Dean was a strong student in high school and was very popular. He participated in multiple sports such as basketball and baseball while studying public speaking courses and drama. High school was where he began to fall in love with performing for audiences.
After graduating from high school, Dean packed up his stuff and moved with his dog back to California to live with his father and new stepmother. He enrolled in Santa Monica College and began studying pre-law.
However, after just one semester, Dean moved to UCLA and changed his major to drama. His decision caused a serious strain in the relationship with his father but Dean pushed forward and was soon cast in as Malcolm in the production of Macbeth.
Career Success
Dean attempted to break into show business and quickly found success by landing an appearance in a Pepsi commercial. Dean immediately quit school to focus on acting full-time.
He would find walk-on roles in several productions such as Sailor Beware, Has Anybody Seen My Gal? and more but was struggling to find bigger parts.
After a recommendation from a fellow actor, Dean decided to try his hand in New York City and moved across the country to find success there. In New York, Dean studied acting under the legendary Lee Strasberg and took bit parts to get by.
Dean continued to get reliable small parts on television and was finally able to land his big break. Director Elia Kazan cast Dean in his anticipated drama East of Eden, a move that would be a huge success for Dean.
From East of Eden, Dean moved onto a starring role. in Rebel Without a Cause and Giant. These films would end up being some of the biggest of 1956 and 1957. Unfortunately, Dean would not live to see their success.
Death
Always a fan of motor racing, Dean had purchased a powerful and faster 1955 Porsche 550 Spyder and had entered himself in a racing event taking place in Salinas, California.
Dean and his team consisting of a mechanic, photographer, and stunt coordinator drove through California on their way to the race. On September 30, 1955, they had an accident.
As the car traveled on U.S. Route 466n Dean slammed into the passenger side of a 1950 Ford Tudor that was passing through an intersection. The crash was high speed and brutal and seen by multiple passersby.
A nurse who happened to witness the crash ran to the help of the victims. Dean had suffered a broken neck and other fatal injuries and the nurse knew he would perish.
Alive but barely hanging to life, Dean was raced to the hospital but it was too late. James Dean was pronounced dead on arrival at the local Paso Robles War Memorial Hospital at 6:20 PM.
Legacy
The death of James Dean was shocking and heartbreaking for many Americans and his fans. It felt as though he was taken before he was able to shine.
Dean had recently filmed roles in multiple films that would end up being major hits but his career was not able to explode as he and others had expected.
The work he did was critically acclaimed and he was praised for his strong on-screen charisma and raw talent. He was destined to be one of the biggest stars of all time.
James Dean's career was brief but the impact was long-lasting.