The life of James Byron Dean is intriguing but tragic. However, his story is such that one will never forget it. From a small town in the Midwest, he rose to stardom and became one of the biggest names, not just in Hollywood, but around the world. After his sudden death, many fans wondered, "Did he have a brother or a sister?"
James Dean had no siblings. He was the only child of his parents at the time of his death.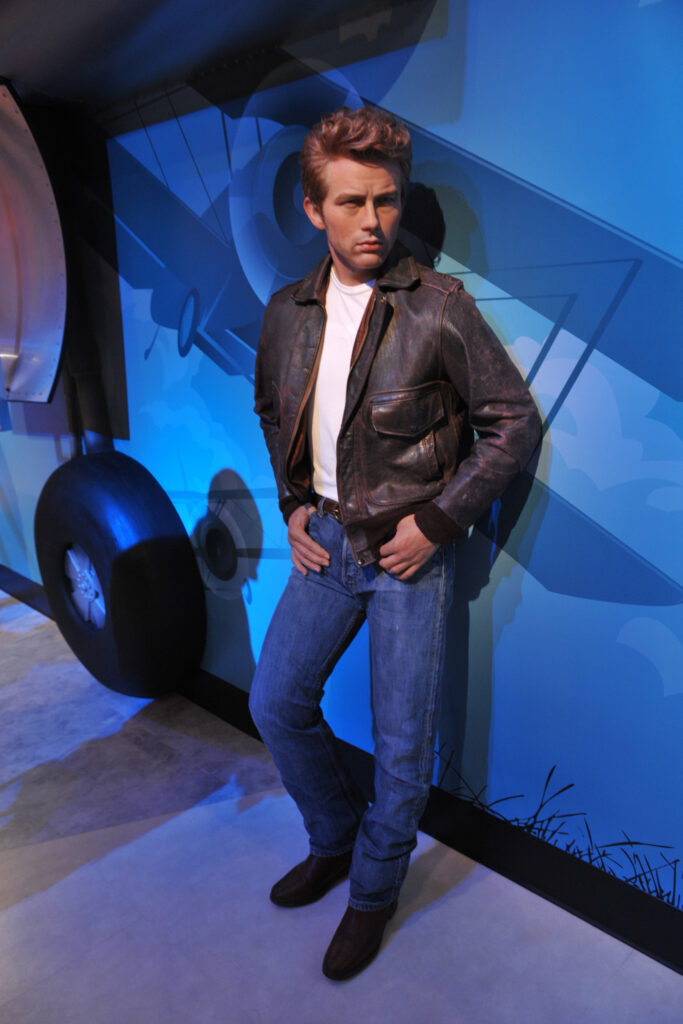 Here are other interesting details about one of Hollywood's most beloved actors, James Dean.
Who Was James Dean?
Born on February 8, 1931, in Marion, Indiana, United States of America, James Byron Dean was a famous Hollywood actor. Tragically, his acting career ended after he died in a car accident on September 30, 1955.
James had a short-lived but intense career, which began in 1951 when he was about 21 years old and lasted for five years.
Who Were James Dean's Parents?
James Dean's parents were Mildred and Winston Dean. His father, Winston, was a farmer who later became a dental technician. After getting a job at the government of California, Winston moved his family from Indiana to California when James was six years old. The young James lived there until his mother's death from uterine cancer when he was nine.
Without a wife, Winston Dean could not care for his son, so he sent James to his aunt and uncle, Ortense and Marcus Winslow, who worked on a farm in Fairmount, Indiana.
James Dean's father later remarried and served in World War II.
Did James Dean Marry?
James Dean didn't marry. He wanted to marry a young Italian actress named Pier Angeli, but Angeli's mother disagreed because he was not Catholic.
At the time of his death, he did not have any children.
James Dean's Movies
Although his acting career didn't last long, James Dean was able to appear in several award-winning films, including:
East of Eden (1955)
A drama film directed by Elia Kazan, East of Eden told the story of two siblings who competed for the approval of their strict father and the affection of the woman they both love. James played the role of Cal Trask, an emotionally complex young man who believes that his father favors his twin brother, Aron, the most.
Rebel Without A Cause (1955)
Rebel Without A Cause is James Dean's most celebrated movie. It's an American drama that revolves around a troubled or agonized but sensitive teenager named Jim, who rejected the values of his elders but later on yearned to live a purposeful life.
The film attempted to portray the American youths' moral decay. It also tried to explore the conflicts between generations of the world, especially in America. Rebel Without A Cause was directed by Nicholas Ray, with James Dean starring as Jim Stark.
Giant, 1956
A western drama film directed by George Steves, Giant told the story of a Texas ranching family as they were fighting to survive the changing times. James Dean starred as Jett Rink, an ambitious young ranch hand.
These three movies have cemented James Dean's name as an icon of cool.
James Dean's Posthumous Awards
James Dean is the first actor to receive a posthumous Academy Award nomination for Best Actor for his role in East of Eden. He received his second nomination for his role in Giant. In 1999, the American Film Institute ranked James the 18th Best Male Movie Star of Golden Age Hollywood in American Film Institute's "100 years…100 Stars" list.
James Dean's Sobriety
James Dean was sober when his mom died of uterine cancer in 1940; he was just nine years old. His mom's death was a loss he felt all of his life strongly as he was very close to his mother. According to Michael DeAngelis, his mother was "the only person capable of understanding him."
His father, perhaps unable to cater to him, had to send the young James back to Fairmount, Indiana, where he lived with his aunt Ortense and uncle Marcus Winslow. James grew up in their rural Quaker home, helping with farm chores. He enjoyed a reasonably carefree existence. However, the estrangement between James and his father haunted both of them for the rest of their lives.
While growing up in his foster parents' home, James Dean didn't care about his public appearances. He'd often show up barefoot and in filthy jeans and pants. According to friends, he also had the habit of calling or visiting them late at night.
Where Was James Dean Buried?
James Dean died on September 30, 1955. He was just 24. He was buried on October 8, 1955, at Park Cemetery, Fairmount, Grant County, Indiana, United States.
What Movie Was James Dean Filming When He Died?
James Dean was filming the movie Giant when he died. At the end of the film, he was supposed to make a speech nicknamed, The Last Supper. Due to his death, the production crew decided to have actor Nick Adams dub James' speech during the editing process.