Oscar Wilde was an Irish poet and playwright whose life, death and legacy have been studied for many years by historians and literature buffs. His last words are regarded as some of the most entertaining of all time, but what were they?  
Oscar Wilde's last words were "This wallpaper and I are fighting a duel to the death. Either it goes or I do." At the time of his death, he was staying in a cheap Parisian hotel, the decor of which agitated or amused him to no end.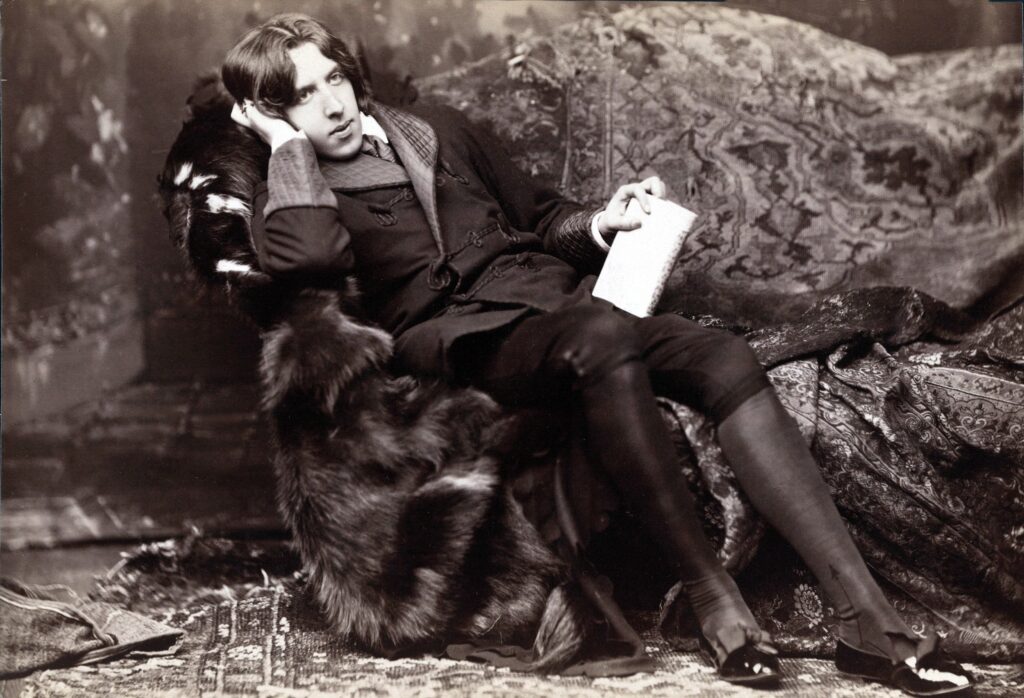 The life, death, and last words of Oscar Wilde are fascinating. Let's find out everything you need to know about this iconic wordsmith and how his famous parting words before dying are a great source of joyous laughter for many.
Who Was Oscar Wilde?
On 16 October 1854, at 21 Westland Row in Dublin, Oscar Fingal O'Flahertie Wills Wilde was born to an Anglo-Irish couple named Jane Elgee and Sir William Wilde. He was the middle child between William Wilde, who went by Willie, and Isola Wilde.
Sir William Wilde also had three children born out of wedlock and so Oscar had three half-siblings named Henry, Emily, and Mary, and though Sir William provided for them in every sense of the word they were raised by his relatives. The family relocated to a bigger house 1 Merrior Square where Oscar was homeschooled until he turned nine years old.
Thereafter, Oscar attended Enniskillen's Portora Royal School until 1871. During his school years, Oscar was popular with his peers, learned how to speed read, effortlessly translated Greek and Latin texts, and excelled in the subject of Classics.
His success at the school earned him one of three scholarships to attend Dublin's Trinity College and read Classics. Oscar left the College in 1874 and went on to read Greats at Oxford's Magdalen College.
Once he was finished with academia, he returned to Dublin and made his debut in society. From there on his involvement in aestheticism and his blossoming skills as a poet garnered him much in the way of friends and finances.
Oscar Wilde's Last Words
On 25 November 1900, Oscar developed meningitis and the 45-year-old's health began to deteriorate. Four days later, his literary executor arrived at room 16 at the Hôtel d'Alsace and immediately called for a Catholic priest to preside over Oscar in his last moments.
The priest administered a conditional baptism and performed an Extreme Unction, gave him his Last Sacraments, and the Acts of Contrition to prepare Oscar for his impending death. Before passing away, Oscar's last words were reported as being "This wallpaper and I are fighting a duel to the death. Either it goes or I do."
At the time, Oscar would lose that specific duel. But more than 100 years later his contemporary, Aubrey Beardsley, stripped the offensive wallpaper from the walls and replaced it with red, blue, green, and gold wallpaper that resembled the style of Oscar's home in London.
Oscar Wilde's Burial
After his death, Oscar was buried in the Cimetiere de Bagneux, a cemetery located just outside Paris. Because he was bankrupt at the time of his death and his friends were not financially secure, his burial was classed as a un enterrement de sixieme classe, which translates to a sixth-class burial.
In 1909, enough funds had been raised by his literary executor to give him a fitting burial and his remains were disinterred and transferred to the inner-city cemetery Pere Lachaise Cemetary. His literary executor, Robert Ross, commissioned Sir Jacob Epstein to design an elaborate tomb.
This tomb featured a compartment for Robert's own ashes and depicted a flying naked angel. The genitals of this angel were hacked off shortly after the unveiling of the monument and its whereabouts remain unknown to this day.
Over the years, Oscar's tomb has been continuously vandalized by well-meaning fans of his work in the form of red lipstick kisses. Sayings such as "Wilde child we remember you", "Real beauty ends where intellect begins", and "Keep looking at the stars" had also been written on the tomb in red lipstick.
However, this seemingly harmless act of adoration was not so harmless as the grease that is found in lipsticks began to penetrate the stone. French authorities banned the kissing of the tomb and warned of hefty fines, but eventually, an intense de-greasing took place and the tomb was encased with a glass barrier to prevent further damage.
In the year 2000, the missing genital was recreated in a silver prosthesis.