Megan Fox is one of the most famous actresses of the 21st Century, starring in a number of blockbuster movies including "Transformers". So why do some people keep talking about her thumbs?
Megan Fox has brachydactyly, a genetic condition commonly referred to as 'Stub Thumbs'. Fox's hands caught attention after her role in a Motorola commercial during the Super Bowl in 2010 when people noticed that she had been replaced by a hand double during close up shots. Her condition is minor and is purely cosmetic.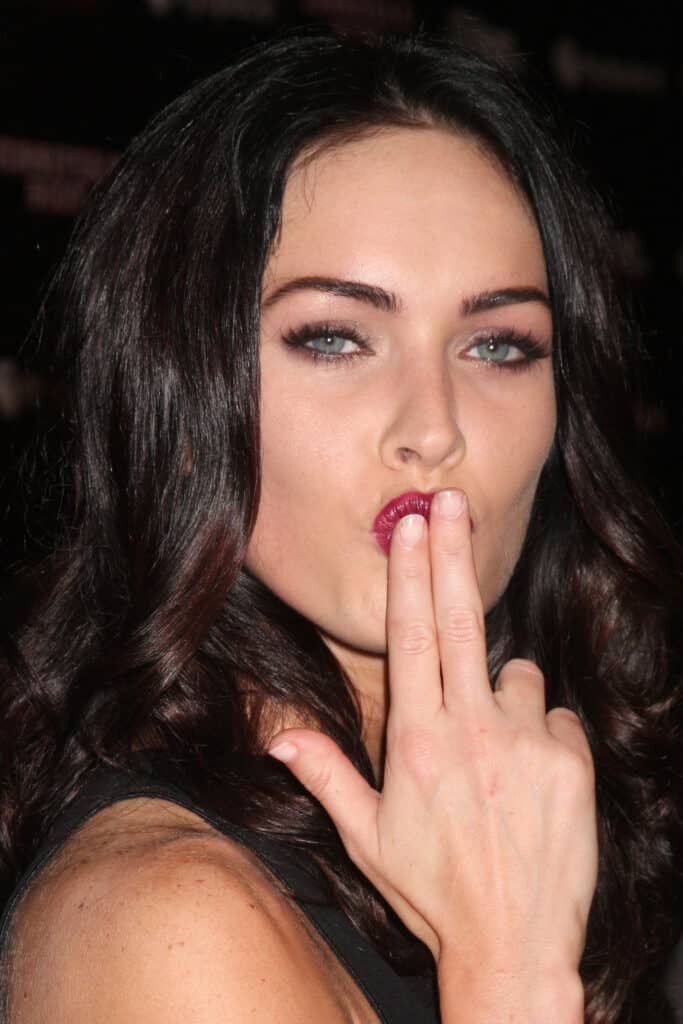 For more on brachydactyly and the reaction to Megan Fox's case, read on.
Brachydactyly
Brachydactyly is a hereditary genetic condition affecting the hands, usually through a shortening of the bones in the fingers or toes. It is what is known as an "autosomal dominant condition", meaning that only one parent needs to carry the gene in order for their child to be at risk of inheriting it.
People are born with the condition but the signs can become more obvious as they grow. It can often be associated with another genetic issue but this isn't always the case and it exists alone in many people.
The very complicated name brachydactyly means "short digit" so it is commonly called "stub thumb" for short.
The result is that a person's fingers, toes or both will appear shorter than average, with nails appearing squarer.
The condition is generally harmless, though it can impact a person's balance if their toes are too short. Similarly, it can be difficult for a person to grip or pinch if their thumbs are too short to reach their fingertips.
Estimates state that as many as 4% of the US population has mild brachydactyly but many probably aren't even aware of the condition. For celebrities, who are constantly placed under a microscope, any unusual physical trait is inevitably scrutinized by the public.
Motorola Commercial
In 2010, Megan Fox starred in Motorola's Super Bowl commercial. The ad featured Fox in a bubble bath, playing with the company's new Blur smartphone.
Despite featuring a barely covered Megan Fox and the commercial lasting just 30 seconds, many viewers seemed more concerned with Fox's hands rather than everything else on the screen.
The most keen-eyed viewers observed that the closeup shots of the Motorola phone used a hand model in Fox's place.
Those familiar with Fox pointed out that it was likely the result of her brachydactyly. Even without the condition, it isn't unusual for hand models to be used in closeups, as sometimes the products depicted in commercials aren't the final version and the star of the ad might not be available for reshoots.
Megan talked about her thumbs on "The Tonight Show with Jay Leno" in 2012, saying that "they're weird and they're really fat".
Whether or not Fox's thumbs should be considered an imperfection or flaw, rather than just a unique feature, Megan's stub thumbs haven't stood in the way of her success.
She is one of the biggest movie stars of the 21st, starring in two "Transformers" movies before a falling out with director Michael Bay, was the lead in "Jennifer's Body" and later reconciled with Bay to play April O'Neil in his "Teenage Mutant Ninja Turtles" movie.
In 2008, she placed first in FHM magazine's 100 Sexiest Women in the World, following the release of the first "Transformers" movie. Fox was selected as the victor following almost 9 million reader votes, so it's fair to say that her thumbs either went unnoticed or weren't a big enough issue to deter her fans.
Megan Fox's brachydactyly wasn't an obstacle to her success, nor is it likely to turn any of her millions of fans against her, but she probably didn't want a close up of her thumbs broadcast on screens around the world.