Wayne Brady has been in a number of television shows, including Whose Line Is It Anyway, which is a comedy series. What is he doing now?
Wayne Brady is still hosting and starring in many shows, and he is also active on various social media platforms.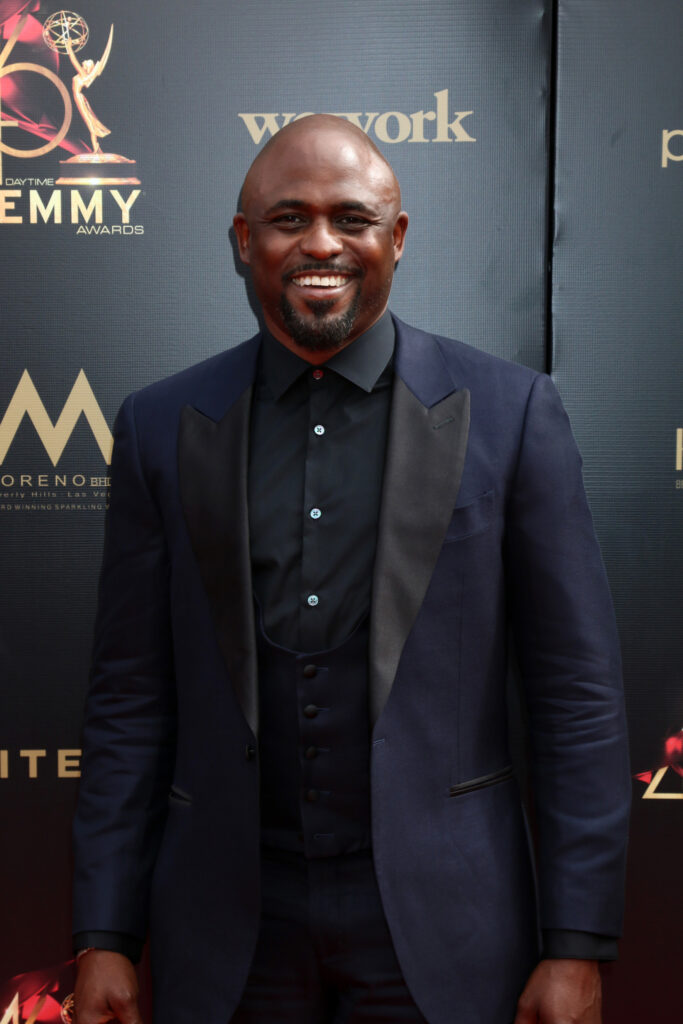 Although Brady dealt with a significant amount of suffering and sadness behind closed doors at one point in his life, this did not prevent him from having a successful career as an entertainer.
How Did Fans React to Wayne Brady's Health?
Many individuals were surprised when they found out that Brady has been battling an extraordinary level of depression because they were under the impression that the comedian was leading a joyful life, just as he portrayed it on stage.
Once, over the course of an interview, he explained that the severity of his depression was the primary factor that led to the breakup of his marriage in 2006.
In 2014, on the occasion of his 42nd birthday, Brady suffered the lowest moment in his entertainment career when he suffered a mental collapse.
Did Wayne Brady Stutter?
When Brady was younger, he suffered from a stutter, which made him the target of bullying from a lot of other children. The fact that this persisted throughout Brady's childhood was a major cause of stress and anxiety for him.
Brady has been diagnosed with clinical depression, and he has suffered from it.
What Activities Have Wayne Brady Been Active In?
In the year 2020, amid the pandemic, Brady organized a show and educated students of Brigham Young University Television who wished to be comedians and actors about the processes involved in being a good entertainer.
Despite the traumatic experience he had with his mental health, Brady still appears as a special guest on several different television shows. His most recent appearances on television were on the shows The Neighborhood and Mixed-ish. In the time leading up to that, he was a guest on The Drew Carey Show on multiple occasions.
Additionally, he is quite active on social media, with him and his daughter occasionally posting dance skits. He also makes use of his TikTok platform to talk about a range of topics that affect the lives of black people.
Also, he is still a regular cast member on the show Whose Line Is It Anyway, which Aisha Tyler hosts. 
What Shows Brought Wayne Brady to the Limelight?
A favorable opinion of Wayne Brady as a person has been established among individuals. People looked up to him because he was talented in many different areas, including singing, acting, dancing, hosting, and entertaining his audience in general.
Even though he was the original presenter of Fox's Do not Forget the Lyrics!, the game show Let's Make a Deal, which he also hosted, is what brought him the most popularity and made him a household name. He also hosted a morning show called The Wayne Brady Show.
His role as Simon in the Tony Award-winning artistic production Kinky Boots on Broadway, which ran from November 2015 until March 2016, is largely credited with bringing him to public attention. 
In addition to that, he is also known for his role as James Stinson in the renowned American television series How I Met My Mother. He achieved a significant degree of celebrity as a result of these roles.
Is Wayne Brady Married?
Brady Wayne has been with two separate ladies.
On Dec. 31, 1993, he initially got married to Diana Lasso. But on Sept. 21, 1995, after only being married for a brief period of time totaling just barely two years, the couple decided to go their own ways. The couple did not have any children together during their time together.
Wayne Brady's second wife is dancer and writer Mandie Taketa. She and Brady got married in 1999, some time after his first marriage ended in divorce. However, they too divorced as a couple on July 2, 2007. They do, however, share one child together, a daughter named Maile Masako Brady, and she was born on Feb. 3, 2003.
Is Wayne Brady Currently Dating?
Wayne Brady is not married at the moment, but he is enjoying a fantastic time with his one and only child from his previous marriage.