Wayne Brady is an American TV host, actor, and comedian. He has been a household name in Hollywood for over three decades and won hearts hosting the comedy television series Whose Line Is It Anyway?. Of course, when you are famous, people naturally become curious about your personal life and ask things such as where you live. So, to give Wayne Brady's fans an answer, we ask: where does the TV personality reside?
Wayne Brady currently lives in Los Angeles, California, in the United States.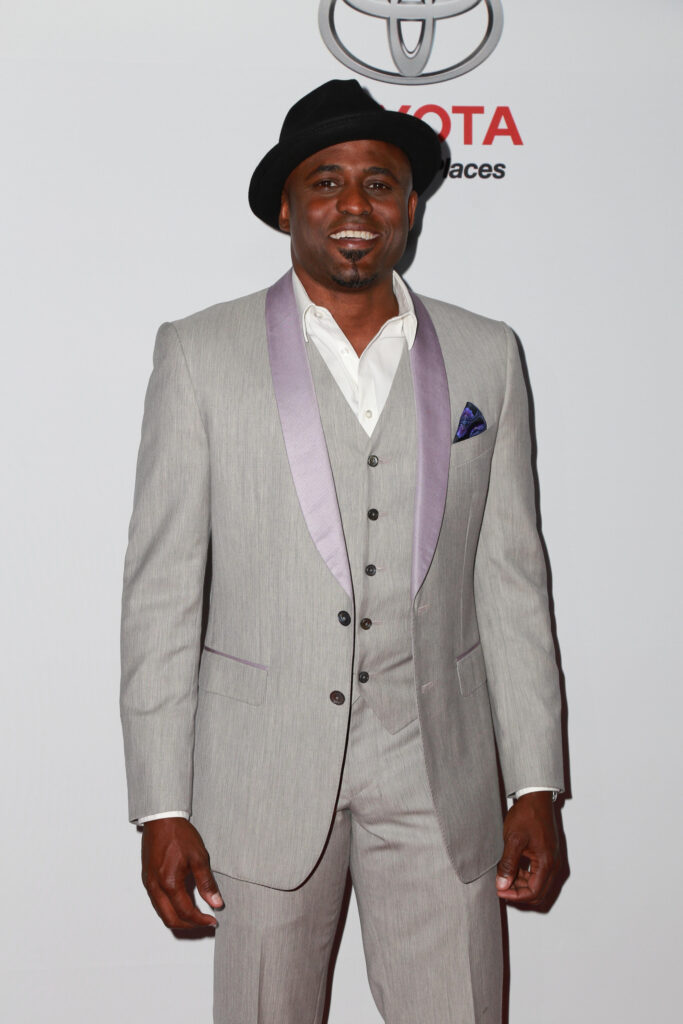 An entrepreneur himself, Wayne Brady has a significant investment in real estate. So let's look at where he lives and his several real estate properties.
Where does Wayne Brady stay in California?
Wayne Brady currently stays in Malibu, a seaside town in Los Angeles County's Santa Monica Mountains. Although he was born in Columbus, Georgia, he moved to Orlando, Florida, when he was still very young.
When Wayne Brady married Diana Lasso in 1993, they moved to Brentwood, California. Unfortunately, the two divorced two years later, prompting Wayne to move to Sherman Oaks, California. After staying in Sherman Oaks for several years, he sold the house for $2.5 million before eventually moving to Malibu.
What is Wayne Brady's net worth?
As of 2022, Wayne Brady has a net worth of $12 million. A significant portion of his wealth came from his comedy TV shows Whose Line Is It Anyway and Let's Make a Deal. His net worth skyrocketed after he hosted the latter CBS show, earning $1.7 million annually for his hosting duties on the show.
Brady has hosted and performed in other shows apart from these two, accumulating more fortunes from these productions. The actor also received several honors throughout his career and had been nominated up to 19 times for the Daytime Emmy Awards.
Does Wayne Brady live with his ex-wife?
After Wayne Brady's divorce from Diana Lasso, he went on to marry dancer Mandie Taketa in 1999. Although the couple divorced in 2008, they chose to remain friends for the sake of their daughter, Maile. However, several blogs and media outlets started spreading rumors that Wayne and Mandie were still living together.
There were some speculations that the two lived together during the height of the pandemic in 2020. But Wayne Brady clarified that he only stayed together briefly during the early days of the pandemic, along with their daughter Maile, and Mandie's boyfriend, Jason.
Does Wayne Brady live with his daughter?
As of 2022, Wayne Brandy lives with his daughter Maile in Malibu, California. Right from when Mandie Taketa filed for a divorce, Wayne Brady had been in charge of looking over their daughter and providing shelter for her. But it's important to know that they both share custody of their child.
Although Mandie sought joint physical and legal custody of their daughter, Maile spends more time at Wayne's house and visits her mother occasionally. Mandie also lives with her boyfriend in the same area as Wayne Brady.
So, it was easy for both of them to see their daughter anytime.
Does Wayne Brady's ex-wife live alone?
Mandie Taketa, Wayne Brady's ex-wife, does not live alone. She lives with her boyfriend, photographer Jason Fordham, and they have an adopted son named Sundance-Isamu.
Mandie and her partner reside in the same neighborhood as Brady, so she and Brady could make co-parenting their daughter easy.
Where is Wayne Brady now?
Wayne Brady still has a very active career today, hosting shows and performing as a standup comedian.
Despite this, the actor had a dark past. Wayne Brady has had several difficulties in life, most notably, his divorce from his ex-wives. After his two failed marriages, he fell into depression and has always considered himself a horrible person. But he thought there was a need for him to work on himself.
Brady revealed that many people thought he was always happy and never had to suffer for anything. But he responded by noting that he, too, is human and had some personal challenges that he faced for a long time.
Fortunately, Brady battled his way through depression and attributed the success of his recovery to his ex-wife Mandie Taketa. Despite their failed relationship, she supported and stood by him to ensure his full recovery.
How much is Wayne Brady's house?
Wayne Brady's beachfront house in the Pacific Palisades was worth almost $2 million when he bought it in 2013. He also had a home worth around $3 million in Sherman Oaks before selling it in 2018.
As of 2022, he has invested over $5 million in real estate.