As a co-founder of Microsoft, Bill Gates has been one of the most influential and wealthiest people in the world. When and why did Gates step down from Microsoft's board?
Bill Gates stepped down from his position on Microsoft's board in 2020 to focus on his philanthropic work. He had already left his full-time role with the company in 2008, to focus on his endeavors with the Bill & Melinda Gates Foundation.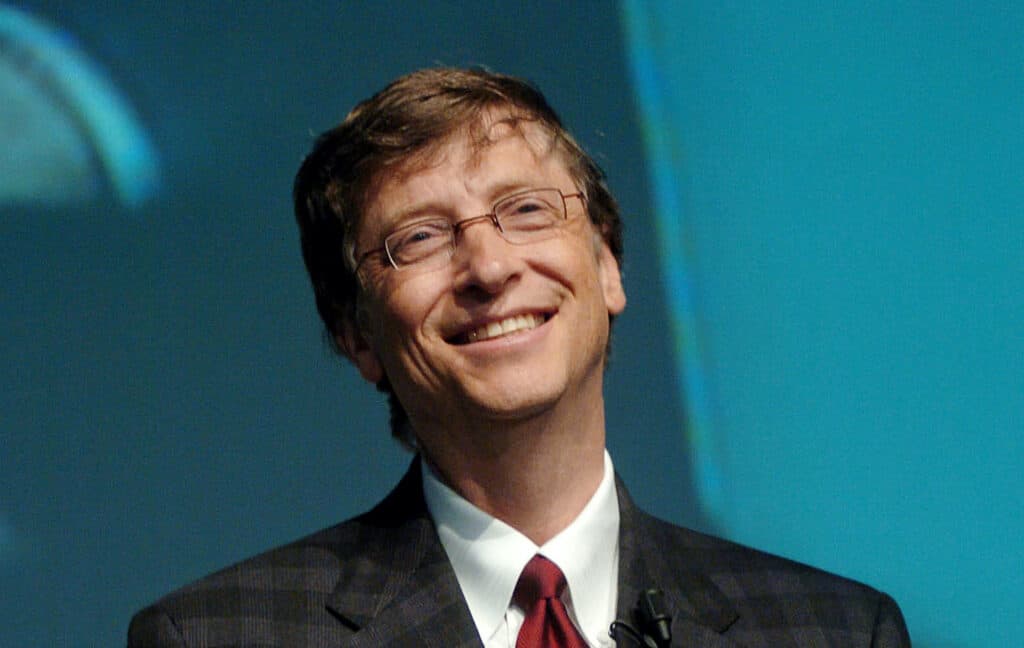 For more on Bill Gates and his decision to step down from Microsoft, read on.
CEO Role
Bill Gates had already been working at Microsoft in a reduced capacity, stepping down from the day-to-day management of Microsoft in 2008. His decision to step down from his position as head of Microsoft was motivated by the creation of the Bill & Melinda Gates Foundation, which he formed with his wife in 2000.
The Foundation is a charitable organization, dedicated to aiding positive causes around the world. In 2018, Bill and Melinda were named America's most generous philanthropists, having donated $4.8 billion through the organization.
Gates gave Microsoft plenty of warning when stepping away from his full-time role with the company. In June 2006, he formally announced his decision to leave the company, beginning a two-year transition period.
There were two sides to Gates' reduction in responsibility, with very few staff members reporting to him by 2008. However, he continued attending every meeting with the same drive and work ethic that made Microsoft such a tech juggernaut in the first place.
He left the company in the hands of Steve Ballmer, a longtime partner of Gates who also replaced him as CEO. After leaving the company full time, he remained chairman of the board of directors and dedicated the equivalent of one day per week to his work with Microsoft.
Leaving the Board
Bill Gates announced in March 2020 that he would be stepping down from Microsoft's board to focus on his philanthropic activities. Gates specifically mentioned wanting to play a part in tackling climate change, improving education, and contributing to global health and development.
When he stepped down in 2020, he also left the board of Berkshire Hathaway, the holding company owned by Warren Buffett.
He mentioned that Microsoft would always be an important part of his life's work, having spent most of his adult life as part of the company. He dropped out of Harvard University and co-founded the software company alongside Paul Allen, a childhood friend.
The new company found its first major success after partnering with IBM in 1980, with IBM producing computer hardware and Microsoft providing the operating system, MS-DOS. Six years later, on March 13, 1986, the company went public and Gates, just 31 at the time, became the youngest self-made billionaire in the world.
Gates held his seat on Microsoft's board for 34 years after taking the company public, only vacating it when his charitable interests took precedence. The timing of Gates' decision to step down came at the same time as he joined efforts to find a solution to the COVID-19 pandemic but it's unclear whether it was a motivating factor or a coincidence.
Even before Gates made the decision to step away from the boardroom, Microsoft was being led by a different CEO, Satya Nadella. It was valued at more than a trillion dollars and has continued growing steadily after Gates stepped down from the position in 2008.
Legacy
While the decision to leave Microsoft's board entirely probably came as a surprise to people who consider Gates the figurehead of the company, it was likely the culmination of a two-decade process of moving into his philanthropic work.
Gates has stated his belief that his work with the foundation was more important than anything he could accomplish through his software development while at Microsoft. He used the example of needing to choose between supporting two different malaria vaccines, a clear display of the kind of life-changing decision that faces him in comparison to his previous concerns.
When leaving the board in 2020, Gates made clear that he would continue working with the company as an advisor but would have no obligations to dedicate any more time than he had available.
For many people, Bill Gates is synonymous with Microsoft and the one person most associated with its success. That seems unlikely to ever change, even as he moves away from the company.