Revered in the racing world as 'The Intimidator' and 'Ironheart' for his aggressive driving styles, Dale Earnhardt is regarded as one of the greatest NASCAR drivers ever to live. Born on the 29th of April 1951, he grew up in Kannapolis, North Carolina, but where did he live?
Before his death, Dale Earnhardt lived in a two-story home on his 900-acre estate with his wife, Teresa, and his children in Mooresville, North Carolina.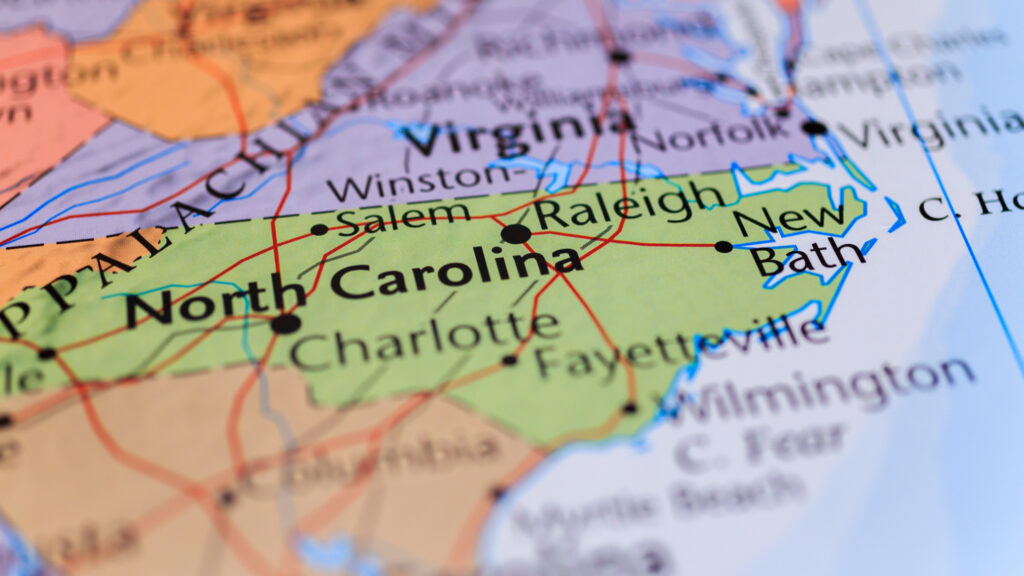 His $300,000 home, which sits next to D.E.I.(Dale Earnhardt Inc), was willed to his wife, as well as a bunch of cars, boats, and other assets.
Where Is Dale Earnhardt Buried?
Dale Earnhardt's gravesite is on his private property in Mooresville, North Carolina. The gravesite is situated on the large estate Dale Sr. owned. Close by is 'Garage Mahal,' which houses a collection of Dale's vehicles. The site of Dale's grave is in a large fenced spot with evergreen trees lining the surrounding area.
Is Teresa Earnhardt on Good Terms With Her Step-Children?
Teresa, Dale Sr.'s third wife, never really got along with her step-children, especially Dale Earnhardt Jr. She's been in a mix of controversies, with a practically non-existent relationship with them.
Teresa Earnhardt was born Teresa Houston Hickory in North Carolina. She is the former president and CEO of Dale Earnhardt, Inc. She merged with Chip Ganassi after her inability to retain sponsorship from the United States Army and Budweiser. Much of the company shares were bought by Chip Ganassi in 2014, while the D.E.I old office in North Carolina was sold to fans who care for some of Dale Sr's memorabilia.
Teresa's relationship with Dale Jr. is unsalvageable even to this day. He called her out on a podcast about how she denied him and his siblings access to his dad's old office in D.E.I.
"Apparently, the day dad died, they locked the doors, and nobody has been in there since. And I believe that probably is true," Earnhardt said. "I believe that no one has probably set foot in there, and Teresa's made absolute sure that that's the case."
Teresa is also very restrictive with the use of the 'Earnhardt' name. In 2016, she laid a suit against Dale Sr's son, Kerry, for trying to use the Earnhardt name in a business venture. It's quite frustrating because Earnhardt is Kerry's surname too.
What Are Dale Earnhardt's Career Achievements
Throughout his career, before he died in a 2001 Daytona 500 accident, Dale Earnhardt Sr. had many career accomplishments and won various awards. 
In 1979 he was named National Society for Stock Car Racing (NASCAR) Rookie Of the Year even after missing 4 races due to a collarbone injury.
The following year, 1980, he won the Winston Cup and won it several more times in 1986 and 1987. In 1986, he broke the track speed record at the Atlanta Journal 500. Dale Sr. became a Winston Cup winner again in 1990, 1991, 1993, and 1994.
Earnhardt won 21 Busch races, and led over 25,000 laps receiving over $40 million from his wins. Overall, Dale Sr. had 676 NASCAR cup series races within 27 years, with 76 wins.
Are Dale Sr. and His Son, Dale Jr., to be Compared?
With 26 wins in 631 races over 19years in NASCAR and over 260 top-10 finishes, Dale Earnhardt Jr is most often compared to his father, Dale Sr.
Dale Sr was a popular stock car racer with great achievements, so his relationship with his son was quite demanding. Vision-driven, Dale Earnhardt wasn't as good with his personal life and family as he was with his career, but Dale Jr. took a different stance in the eyes of his father when he began racing.
Here's what Dale Earnhardt Jr had to say about his dad, in a Czarniak's podcast:
"And so I don't want his records to get — I don't want people to beat his records. I don't like when anybody's compared to him. It gets under my skin when somebody says, 'He's the next Dale Earnhardt.' There's no, no, no, no — never another Dale Earnhardt. I'm protective of it a bit, I think. But I've also been really happily surprised about how his legacy's lived on and how people still remember him. … It's been nice to see that."
What Is Dale Earnhardt's Networth?
At the time of his death in 2001, Dale Earnhardt had an estimated net worth of $70 million.