Leonardo da Vinci is more widely known for his masterpiece, the Mona Lisa, and is considered one of the greatest artists and painters to have ever lived. The conversation around Da Vinci often focuses more on his work than his personal life and upbringing.
Born out of wedlock in Vinci's Tuscan hill town, Leonardo was the illegitimate child of a wealthy florentine notary, Piero Fruosino di Antonio da Vinci, and a peasant known as Caterina. Leonardo spent the first few years of his life with his mother in Anchinao before moving to his father's estate in da Vinci to live with him.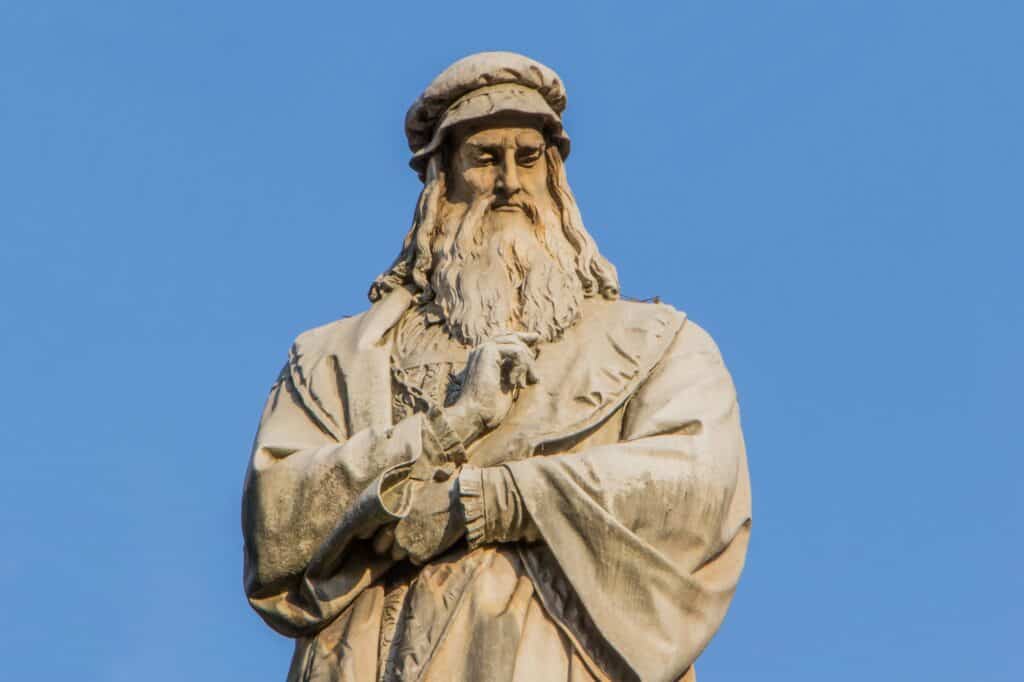 However, despite Leonardo Da Vinci's illegitimate beginnings, it was his early years that allowed him with his father's appreciation of his talent that set him on the course for greatness.
From Mother to Father
For the first five years of Leonardo da Vinci's life, he resided with his mother, Caterina, in the hamlet of Anchinao.
Not a great deal is known about Leonardo's mother, Caterina. However, art historian Martin Kemp asserts that she was only 15 years-old and an orphan herself when she gave birth to Leonardo.
It is unknown why Leonardo was taken from his mother's care to live with his father. However, it is known that during this time, Leonardo's mother went on to marry an artisan and have other children.
After being taken in by his father and his family, Leonardo spent the rest of his early years growing up on da Vinci's family estate.
Although, it is acknowledged that despite being an illegitimate child, Leonardo's father, grandparents, and uncle all treated him as if he was legitimate, even claiming for him in their tax returns.
Growing up, Leonardo's farther was married a total of four times and had twelve other children between his third and fourth wife.
However, even though Leonardo had twelve half-siblings, they did not have much contact with one another and are known to have had disputes over the inheritance when their father died.


An Informal Education
Growing up, it is clear that Leonardo spent more of his time with his paternal relatives.
His Uncle undertook an active role in raising Leonardo, sharing his appreciation of nature, which Leonardo developed himself.
Despite being accepted into his father's family, due to his illegitimacy, Leonardo was not expected to follow in his father's footsteps as a notary, so he received an informal education instead.
Leonardo was educated in the basics of reading, writing, and mathematics but did not pursue Latin until his later years.
The result of this meant that Leonardo was able to explore his artistic abilities and could be attributed to his imagination and curiosity of the world, which he continued to hold onto for the rest of his life, which is commented on in the video below.
Upon turning fifteen, his father enrolled him as an apprentice to sculpture and painter, Andrea del Verrocchio.
Under Verrocchio's tutelage, Leonardo was educated across various artistic capabilities from technical-mechanical arts to traditional painting and creating sculptures.
The result of Verrocchio's teaching meant that for the rest of his teenage years, Leonardo was able to develop his talent, which led him at the age of 20 being offered a membership with the painter's guild in Florence.
Something which he opted to reject, choosing to continue to his study under the apprenticeship of Verrocchio.