Bill Gates is an American software developer, philanthropist, and business owner, best known for dropping out of Harvard University and being the co-founder of Microsoft. He has a net worth of over $120.3 billion, and for a while held the title of being the world's richest man. He is currently the fourth wealthiest person in the world, following Elon Musk, Jeff Bezos, and Bernard Arnault.
Bill Gates currently resides in a stunning 66,000 square foot home in Medina, Washington, although Bill and Melinda do own other properties on the west coast. Their primary $127 million house is known for incorporating high technology design and amenities.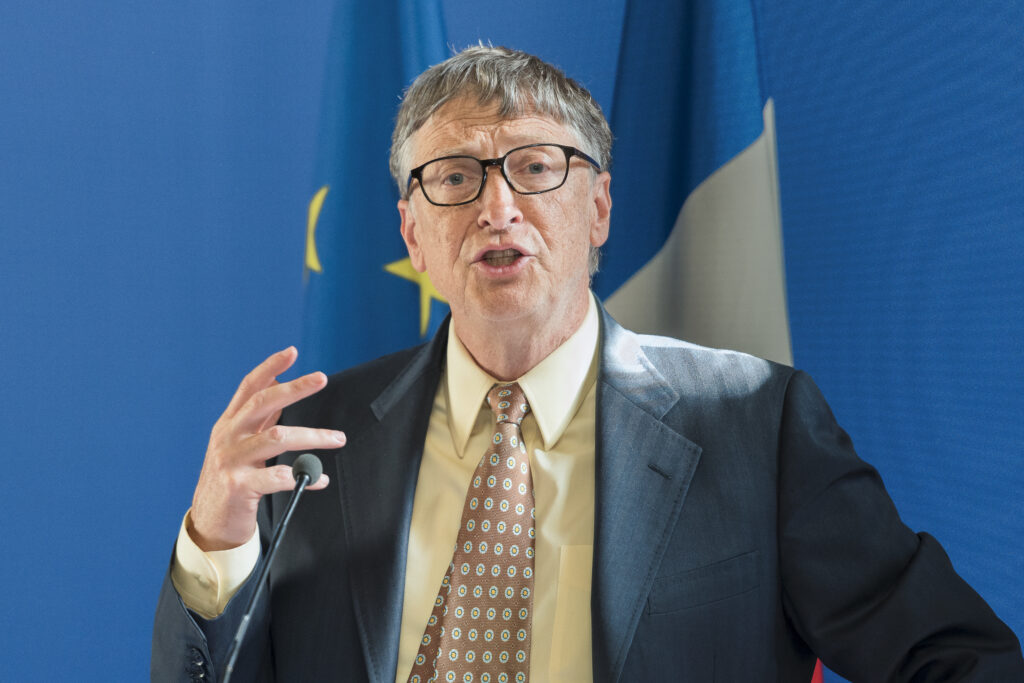 Bill Gates has created quite the name for himself after dropping out of Harvard University and beginning his road to success in technology. He became a billionaire after co-founding Microsoft and later a philanthropist, starting the Bill and Melinda Foundation.
The Journey to Becoming the World Richest Man
Bill Gates is originally from Seattle, Washington and as a young boy, was always interested in technology and computers. He spent a lot of time learning about computers, hacking, and coding.
He met a friend at school, Paul Allen, who shared his love of computers. Little did the two schoolmates know, they would come up with a brilliant idea and co-found a multi-billion dollar company years later.
In 1975, Bill Gates dropped out of Harvard and decided to start working on his brilliant idea of the Microsoft Corporation with his friend Paul Allen. They envisioned people having easy access to the computer and a desktop in every home.
It seems quite farfetched in today's society, but their vision truly transformed the technology world and our abilities to have software available to us at our fingertips. Gates was the president of the Microsoft Corporation from 1977 to 1982, and right after, he introduced the Microsoft Windows system to compete with Apple.
Gates and Steve Jobs, the founder of Apple, clashed for a few years, with Jobs stating that Gates stole his idea. Bill always denied the idea and continued to work on his company.
His passion for Microsoft was visible to everyone right from the start. Bill worked 16-hour days for five years before the official launch and as popularity for the Microsoft technology progressed, he became the world's youngest billionaire at 31.
The United States Government sued the Microsoft Corporation in 2001, stating that the company was holding a monopoly. The case was settled in November of 2001 by the Department of Justice.
Bill Gates met his wife at Microsoft when she was working for the company, and the two married in 1994. The couple established the Bill and Melinda Gates Foundation in 2000, in an effort to provide humanitarian and economic relief to those struggling.
Looking to truly fulfill his philanthropic duties, Bill gates stepped down as a chairman of Microsoft and his position at Berkshire Hathaway to focus most of his time on the foundation. The foundation has helped 20,000+ college students attend school, install 47,000 computers in libraries in all 50 US states, pledged $10 billion over the next 10 years to help with vaccine development and research, launched a campaign to help eradicate polio, committed $300 million to help African and Asian farmers cope with climate change, and as of 2019, the foundation has issued $54.8 billion to charitable causes around the world.
Bill Gate's Real Estate is Quite the Asset
What does a man with billions of dollars spend his riches on? Well, it depends on the person, but Bill Gates definitely spent a good chunk of his wealth on real estate.
The Gates' residence in Medina, Washington, has last been valued between $130-$160 million. The home features more than 66,000 square feet of living space, 7 massive bedrooms, 24 bathrooms, six kitchens, a giant pool building (yes, an entire building dedicated to swimming), a theatre, a reading room, and six fireplaces.
The house has a "modern lodge" type aesthetic, with high technology elements available all throughout the home. Everyone in the home can even wear a special chip that allows the rooms to automatically adjust to their temperature, music, and lighting preferences.
This mega-mansion sits on a hillside, making it an "earth-sheltered" home, and provides the Gates family optimal privacy and security. The home was originally built in seven years and took $63 million just for the base, which Gates of course upgraded throughout the years making the value of the home way higher.
The incredible amenities and technology in the home are what truly make it stand out. With an entire room dedicated to trampolines, an underwater speaker system in the pool, rotational artwork, a huge library, and a reception hall, it seems like it would be quite hard to be bored at the Gates residence.