Bob Dylan, formally Robert Allen Zimmerman, is an American singer, songwriter, author, and visual artist that has been regarded as one of the greatest songwriters of all time. He has played a vital role in the music industry for over 50 years and is a major influence on popular culture in songwriting. Some of his most celebrated music dates back to the early days of his career in the 1960s, with some of his most popular works becoming anthems for the civil rights and anti-war movements. Bob Dylan's talent in lyricism incorporates political, social, philosophical, and literary influences.
Bob Dylan bought his home in Malibu, California back in 1979 for $105,000 and has been living in the 6,000 square foot mansion ever since. The artist's home is worth millions of dollars now and he has accumulated neighboring residences for more land throughout the years.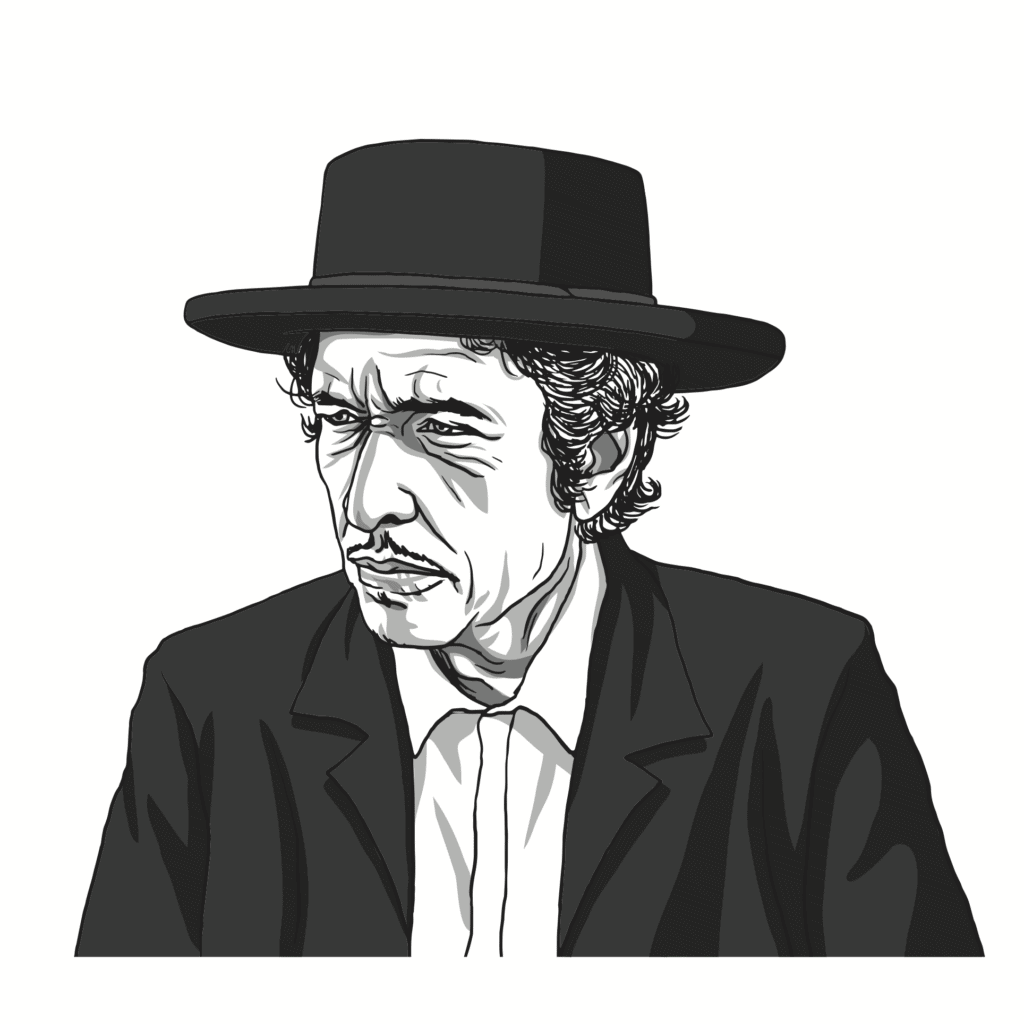 It is no secret that Bob Dylan is a true music icon and has made a large impact on various popular culture issues throughout his long career. His talents in different aspects of music production have earned him a net worth of approximately $200 million and a career spanning over 5 decades.
Bob Dylan's Incredible Success and Long Music Career
Bob Dylan was born in Duluth, Minnesota in 1941 and as a young child, he was influenced by rock stars such as Elvis Presley, Jerry Lee Lewis, and Little Richard. Constantly listening to rock music and teaching himself how to play instruments, he started his own bands during his adolescent years.
He attended the University of Minnesota in Minneapolis for his undergraduate career and started to perform folk and country songs at local cafes under the name "Bob Dillon". Realizing that college was not really for him, he decided to drop out and move to New York.
His idol was Woody Guthrie, and shortly after moving to New York, Woody was hospitalized with a hereditary disease of the nervous system. Bob Dylan would visit him frequently at the hospital and in the meantime, became a regular performer at folk clubs and coffeehouses in the area, met other aspiring musicians, and started to write his own music.
In 1961, one of Dylan's performances had been written about in "The New York Times" which led to him signing a recording contract with Columbia Records. He changed his surname to Dylan and in 1963, he emerged as one of the most original voices in the history of American music.
He quickly gained a massive audience and his album, "The Freewheelin' Bob Dylan" included memorable songs, "Blowin' in the Wind" and "A Hard Rain's A-Gonna Fall".
His next album, "The Times Are A-Changin'" proved Dylan's abilities to be a definitive songwriter of the '60s protest movement.
Dylan was playing 200 concerts a year by 1964, but he wanted to step away from being the icon singer/songwriter of the protest movement. He did not want to create music that was as politically charged as it once was, so he chose to reinvent his image and recorded a half-acoustic, half-electric album, "Bringing It All Back".
The album shocked fans, and he was even booed at one of his concerts at the Newport Folk Festival after trying to perform electrically for the first time.
He spent the next decade trying to change up his image with a number of albums that were less involved in social movements. By the 1980s, Bob Dylan was touring full-time with other popular music icons such as Tom Petty and the Grateful Dead.
He was inducted into the Rock & Roll Hall of Fame in 1989, with his friend Bruce Springsteen speaking at the ceremony stating that he "changed the face of rock and roll forever".
He continued to release music in the 2000s and 2010s and has received Grammy, Academy, and Golden Globe Awards, as well as the Presidential Medal of Freedom by Barack Obama in 2012.
The Music Icon's Home in Malibu
Bob Dylan has a net worth of around $200 million and he definitely saved a ton of money by purchasing his home earlier than later.
Bob Dylan purchased his home in Malibu back in 1979 for approximately $105,000. He has been living in the same house ever since he bought it, although he has made some major updates and renovations to the residence.
He purchased surrounding homes in his neighborhood to rack up more land. His home currently includes more than 6,000 square feet of living space, six bedrooms, six bathrooms, solar panels, a trampoline, a basketball court, and an outdoor pool.
The home would be worth much more if he bought it later, especially since it is located in beautiful Malibu. Dylan has six children and several grandchildren, so it only made sense for him to make his mansion more kid-friendly and fun throughout the years!