Detroit Lion and all-time great Calvin Johnson, more affectionately known to his fans as "Megatron," has been one of the most influential wide receivers in recent memory. Though he played for Detroit before his eventual retirement, where exactly does Calvin Johnson live?
Calvin Johnson lives in his Georgia home. He has had multiple other homes, one of which was located in Michigan and was where he lived during his years playing for the Detroit Lions.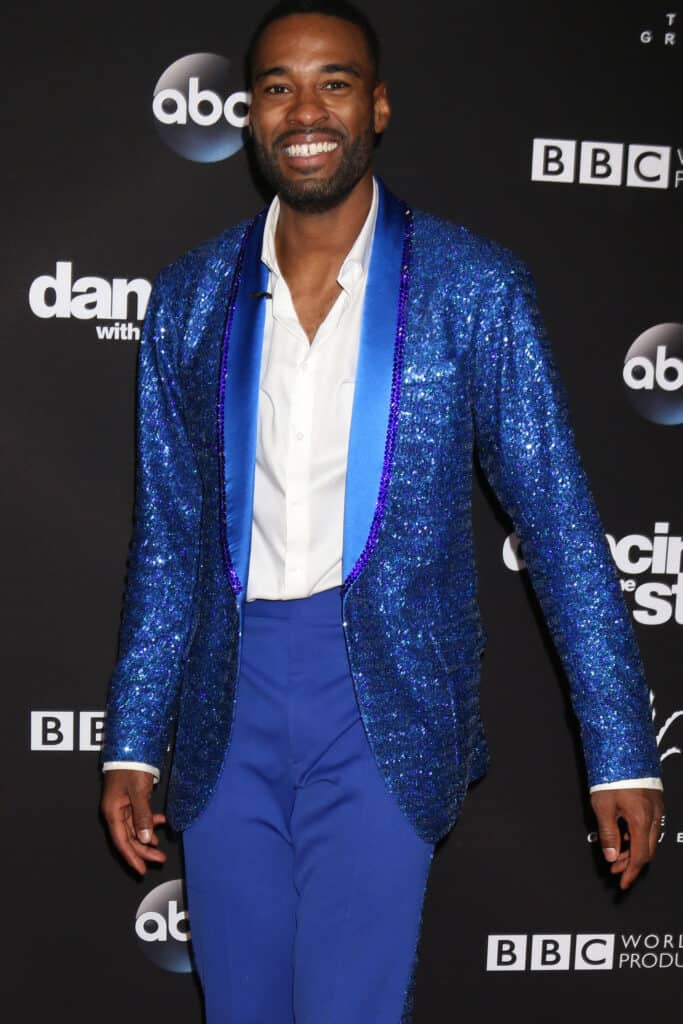 Not only does Johnson own a house in Georgia and Michigan, but he's also been seen to sell enormously valuable properties ranging into the $2-3 million territory. From humble beginnings, Johnson has risen through the ranks of the NFL as well as climbing multiple rungs on the property ladder in the blink of an eye.
Let's have a look at his career to see how he got to where he is today.
Georgia Beginnings
Born in Georgia and made in Detroit, Calvin Johnson built a career with the Detroit Lions that will go on to inspire generations of up-and-coming wide receivers. Back before he had made Detroit his home, Johnson was making waves in the small town of Tyrone.
In that same small town, the Sandy Creek High School had unknowingly admitted a future football Hall-of-Famer into their student body, the eager and hungry Calvin Johnson. He was a kid that was built to play football, standing at 6-foot tall before he had even reached middle school.
Combined with a natural speed, strength, and athleticism, Johnson was a multi-sport athlete during his school years, with football and baseball being his two strongest areas of expertise. That natural gift for football continued to grow along with his height, and before he had barely even left middle school he was already standing at his full height of 6ft 5.
Before anyone else knew it, the Calvin Johnson train had already left the station and was rapidly getting up to full speed. One need only look at his high school statistics to see exactly where his career was heading – straight for college football and to the top of nearly every scout, writer, and analyst list of top prospective players.
Destination Detroit
Johnson's success was no flash in the pan, and his play went from strength to strength as he embarked on his college career. For this leg of his journey, Johnson stayed true to his Georgia roots and attended the Georgia Institute of Technology.
He played three seasons with his college team, from the outstanding freshman that was already changing the pace of the game in 2004 to the team captain of his junior season in 2006.
Taking a look at some of the comments being made regarding Johnson's skills, it was perfectly clear exactly where he was headed. With statements from scouts and those in the know including comparisons to legendary players and quotes tagging him as the "best pure talent," it wasn't long before Johnson found himself with a choice of team.
Multiple teams had their eye on Johnson, but it was the Lions that had earmarked Johnson as their top pick, even going so far in their demonstration of eagerness to recruit him that they accommodated his schedule when organizing their recruitment dates. Shortly after, Johnson found himself with a six-year contract.
Johnson's Many Homes
Needless to say, Johnson made a significant amount of money from his contract. With that money, he not only secured his future but also managed to snag quite a few properties in the process.
The home that he lives in with his family is back in his home state Georgia. He also owned a mansion in Georgia, just outside of Atlanta, which is the house we mentioned which sold for multiple millions of dollars.
While the house is beautiful enough on its own, we imagine that there must be more than a few superfans who would have liked to get their hands on the property. He's had a few other homes over the years though as well, one of which he still owns in Michigan.
That house in question might not be home to Johnson himself, but it is home to years of awards and memorabilia that he has accrued over his stellar career. The fact that he needs an entire house to contain his accomplishments is a boast that few are capable of making.