Calvin Johnson is arguably the best wide receiver the NFL has ever seen. However, he retired from the league during his prime playing years, so what happened?
Calvin Johnson retired from the NFL on March 8, 2016, because of the poor working environment with the Detroit Lions. He had played nine seasons all with the Detroit Lions. He asked for them to release him from his contract, which had been signed in 2012 for eight years, but his request was denied by the team.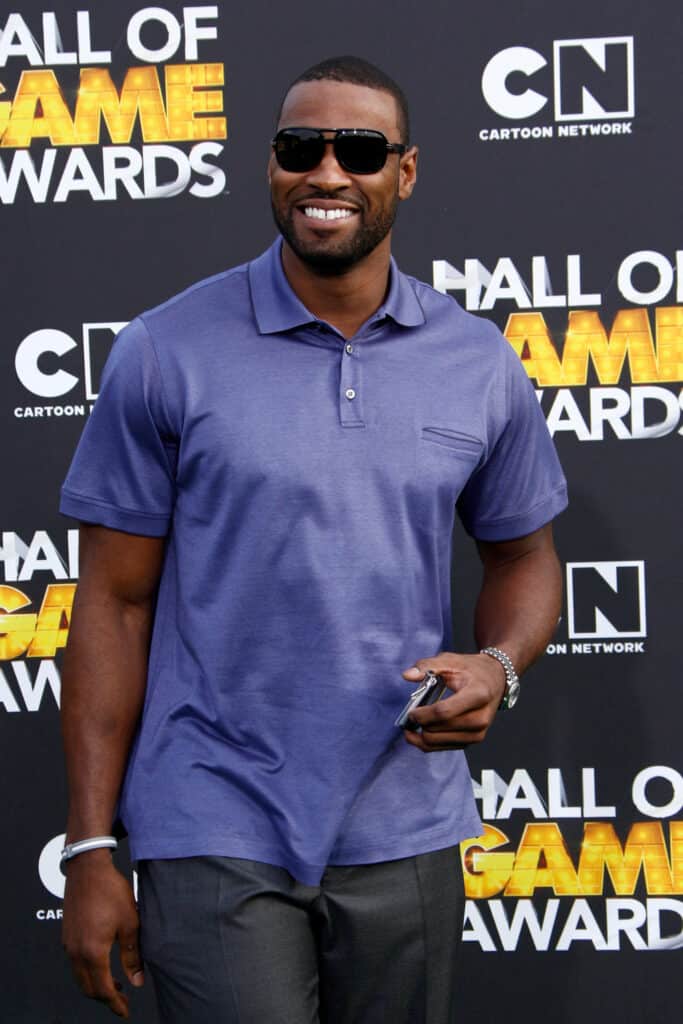 Scroll down to read more about why Calvin Johnson found the Detroit Lions' working environment toxic, his declining health, and what happened when he retired.
Detroit Lions and a Disappointing Work Environment
If you've ever worked a job where things just never seemed to go right, you can definitely relate to Calvin Johnson's frustration as an employee of the Detroit Lions. He joined the team in 2007 as their first draft pick and second pick overall.
While Johnson was still young, he was unable to see the flaws within the organization, however, as he learned more about the workings of NFL teams he started to see issues. He made friends with veteran players who would point out big problems to him.
Soon the losing streak that the Lions were notorious for became very evident to Johnson. He broke a lot of these issues down in a 2019 interview with Sports Illustrated.
He pointed out that the two areas that could have helped the team have more success in the league were never aligned; that was the coaching staff and the head office. He saw the team's General Manager throw away a first-round pick on a player that didn't fit with their coaching strategy.
In the interview, Johnson highlighted that during his second year with the Lions, their quarterback Jon Kitna said that there was no way the team would win a single game with the current strategy in place. Kitna was right because the team went 0-16 that season.
However, Johnson was green and he had hope. He worked with his position coach, Shawn Jefferson, who helped him to break the single-season receiving yards record in 2012.
Calvin Johnson says that Shawn Jefferson was hands down the best receivers coach he had seen in the league. When Jefferson's contract was up in the off-season of 2012, head coach Jim Schwartz wouldn't renew it.
Calvin Johnson's Health Issues
On top of all of these problems, Calvin Johnson felt like his health was deteriorating. In 2020, he elaborated on his early retirement when he appeared on the podcast 'All the Smoke.'
In the podcast interview, Johnson recalled telling his father "They're blowing up the team. My body is aching. I don't have my range of motion like I use to. I can't get out, I can't dig like I used to. I just don't feel it. I just don't have the love for it because I was just always hurting."
You can watch Calvin Johnson's full 'All the Smoke' podcast interview with Showtime Basketball in the below video.
Johnson's father convinced him to do one more season before retiring from the game. That season was just as fruitless as the eight seasons before.
To add insult to injury, Johnson has said that he is certain he had a serious concussion every season of his career. He has stated that this number is probably on the low end too.
After announcing his retirement, Calvin Johnson did an E:60 Profile with ESPN where he said he was no longer able to give 100 percent because of his injuries.
How Calvin Johnson's Retirement Was Received
When Calvin Johnson announced that he would be retiring on March 8, 2016, many Detroit Lions fans were shocked. He was only halfway through the contract he had signed with the Lions in 2012 which paid him $132 million for eight years.
Johnson had wanted to leave the Lions to join a different team as he was fed up with how the team was managed. But, they wouldn't let him out of the contract.
He was left with two choices: keep playing or retire. He chose to retire and there were some repercussions for that decision.
Calvin Johnson was made to pay back at least $1 million of the $16 million he received as a signing bonus for that eight-year contract. While to some that may seem ridiculous, but for Johnson, it was the lesser of two evils.