Even though Casey Neistat spent most of his biggest moment in NYC, he decided to change things a little and got himself a new place.
Casey Neistat lives in California in a $3.7 million mansion he purchased in 2018; he moved in with his family after a few months of buying it. The YouTuber left an NYC-based home behind to pursue a more family-oriented life without endangering any project.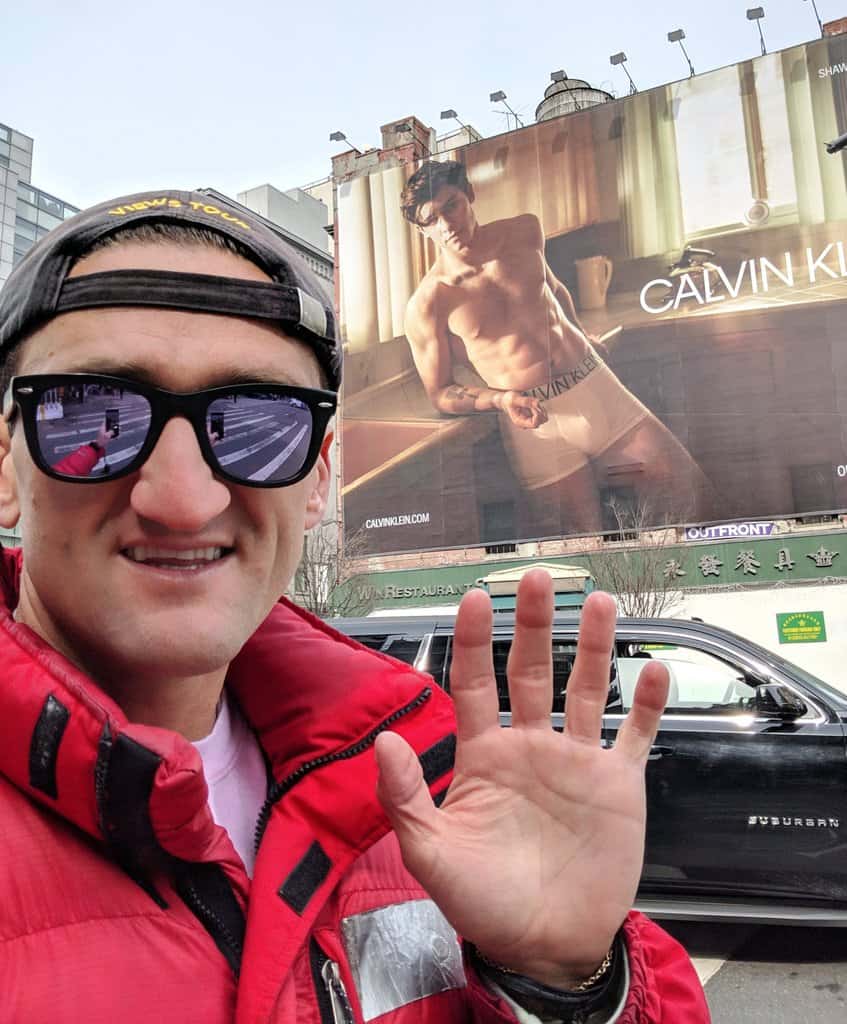 The house is amazing and a great way for him to spend more time with his family creating more amazing content for YouTube. You still don't know who Casey Neistat is or where he lives? Let's find out.
Leaving New York
Casey's passion for filmmaking and video-editing started when he visited his brother, Van Neistat, in New York and used his brand new Apple II to work with its editing tool. It was love at first sight so he decided to dedicate himself to creating content and editing.
His first projects were about his son and the things he used to do. After a hard breakup, he decided to move to New York, but he would still visit his son every week.
Since then, Neistat inspires aspiring filmmakers like he once was, to create new things and share their thoughts on anything and everything.
It was in NYC that he and his brother Van started to work harder on their dream to become filmmakers. One day, they made a short documentary talking about Apple's policy for iPods when Casey's iPod died and the salesman suggested that he should just buy another device.
Casey's film about the iPod was everywhere, even though YouTube wasn't a thing yet. This led to another great project, in which he and his brother went on a trip and made 8 short films of 25 minutes that they later sold to HBO for $2 million.
That's how Casey actually started to make money with his videos and then decided that YouTube was the best platform to work with. He spent 13 years of his career working on Broadway, NYC on different kinds of content for his YouTube channel, where he has over 12 million subscribers.
After a few years together, he and the jewelry designer Candice Pool finally got married in 2013 in South Africa. They have two children together and in 2019, they decided to move to California and forget about their daily routine and luxurious apartment in NYC.
The House
Money is not a problem for Casey and his family; his total net worth is over $12 million and growing. The $3.7-million house is only an investment for the family's future, where he plans to make new memories surrounded by the people he loves.
They moved to a practical residence in California that sits in 0,12 acres of land; it's not much, but they managed to create a great home taking advantage of every single inch.
The house is 3,414 sq ft; it has 4 bedrooms, 3 bathrooms, and a lap pool. It also has a 2-car garage perfect for Casey's Teslas and it's near to the beach.
The couple has an excellent ability to design interiors and to create a favorable environment to live and work in; they demonstrated this with the construction of their house. A fun fact about this house is that it doesn't have a dining room; Casey thinks that a room designed just to eat is stupid, especially when you have kids.
Each room of the house has a use; there is a master bedroom for the couple and a room for every kid. The remaining room is above the garage and it's the place in which Casey has his studio to keep creating quality content for his channel.
A Family Man
Casey's first son is what he calls his inspiration since he was the reason that motivated him to be a great filmmaker. Most of his early videos were mainly about his son Owen or to entertain him.
Now Owen is a grown man and Casey is proud of the person he has become; they still spend a lot of time together making projects and having fun. Casey also has two adorable daughters with Pool named Francine and Georgie that he loves with all his heart.
The main reason for him to move was to create a better environment for his family, especially for his kids. Since most of his family and his wife's family are living in LA, he decided to move there so their kids could grow up with a big family; he has a video discussing the move.
Now What?
Living in LA is a new chapter for Casey's life, but you can't write new chapters in your life if you don't finish the previous ones. His fans don't have to worry about any unfinished cycle because his studio 368 is going to remain open and his longtime collaborator Sam Scheffer will run most of the place.
Casey is doing better than ever and he said to his fans and to all the world that he has no intention of slowing down. We're excited to see him thrive even more.