Ever since he first soared to the top tier of the music charts with his self-titled debut album in 2005, Chris Brown has become an international pop star, all-around celebrity, and household name. This multi-talented performer is known around the world for achieving great success with his singing, dancing, songwriting, and acting skills, but where does Chris Brown live?
Chris Brown currently lives in a massive $4.3 million house in Tarzana, California, just outside the sprawling metropolis and entertainment hub of Los Angeles. Much like his other home in the nearby city of Agoura Hills, the house is more than just another Southern California residence, as it has a wide variety of interesting features and unique customizations, including multiple security cameras, an extensive motor court, and a spacious swimming pool and jacuzzi.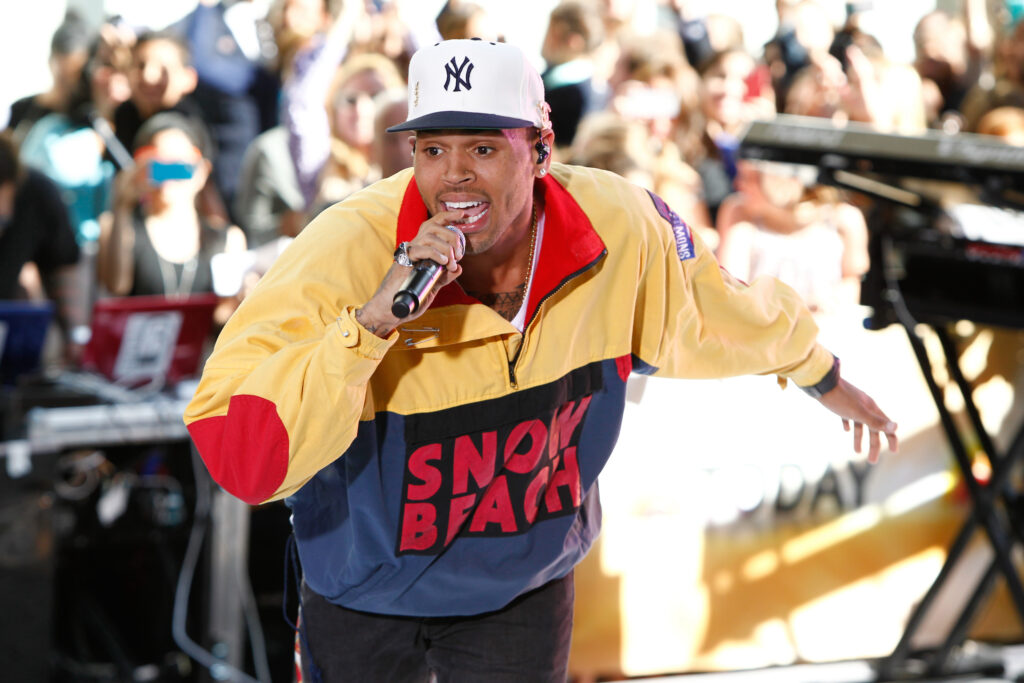 The House in Agoura Hills
With an estimated net worth of $50 million, it comes as no surprise that both Brown's previous and current homes are a reflection of his monumental success.
Prior to moving into his lavish Tarzana mansion, Brown originally lived in an equally luxurious home in the nearby city of Agoura Hills, California. This house featured an impressive total of six bedrooms and ten bathrooms, plus enough outdoor space to park over 75 vehicles!
In addition, the house sported a billiard room, a tennis court, a saltwater pool, and even an ice cream bar. Unfortunately, being such a huge celebrity and having a large and prominent residence can sometimes have its drawbacks.
The house became the target of an obsessed fan in 2015, who broke into the mansion and committed several acts of vandalism while the superstar was away. When Brown returned to his home, he was shocked to find the extensive damage that had been inflicted on the house and his possessions.
The intruder had broken the hinges off of the doors, written their name numerous times on his cars, and even cooked themselves meals. They had also written "I love you" on the walls, emphasizing their intense and extreme level of admiration for the pop star.
In 2020, a similar incident took place when an angry fan began yelling at Brown from the edge of the property. A video clip later surfaced of Brown hiding behind his fence while the fan shouted at him.
In a somewhat humorous take on the incident, Brown later posted a meme on his Twitter account comparing it to hiding from COVID-19:
The House in Tarzana
Given his experience with the fan, it is understandable that Brown's newer residence in Tarzana has a total of 16 security cameras lining its walls. Brown purchased the house in June 2015, about a month after the aforementioned incident with the obsessed fan.
Like the house in Agoura Hills, it has an expansive motor court capable of hosting numerous vehicles. Additionally, the house has a swimming pool, a jacuzzi, and a three-car garage, which is of particular benefit to Brown given his fondness for owning multiple cars.
Inside the residence are six bedrooms, eight bathrooms, and a home theater capable of seating up to 14 people. Brown's personal suite even has its own private balcony which overlooks much of the surrounding area.
However, the multiple security cameras and other purported "smart" features were not enough to prevent a burglary only a month after Brown purchased the house.
Despite having experienced several break-ins in the past, Brown made his Tarzana address public in November 2019 when he decided to host a yard sale at the property. He announced the sale on Instagram, much to the surprise and delight of his fanbase.
Before the yard sale even began, fans had flocked to the residence in droves, eager to catch a glimpse of the house and obtain some of its owner's expensive items. The numerous attendees were from all parts of the Golden State, including as far as the San Francisco Bay area in Northern California.
The items at the sale were either new or had been previously worn by Brown in one of his appearances, including red carpet events and music videos.
While fans were allowed to view and purchase a wide variety of items, none of them were allowed inside the house. Considering the experiences Brown has had involving people illegally entering either of his homes, this makes a great deal of sense.
Though Chris Brown may divide his time between Agoura Hills and Tarzana, it would seem that either way he feels perfectly at home.