The famous Clint Eastwood is a Hollywood legend for his Western cowboy roles in films like "Dirty Harry" and "A Fistfull of Dollars." Does he live in Hollywood, or has he chosen to settle elsewhere?
Clint Eastwood lives close to Hollywood but settled down in Carmel, California. Carmel is a secluded beach town where Eastwood also owns and operates some businesses and was once mayor.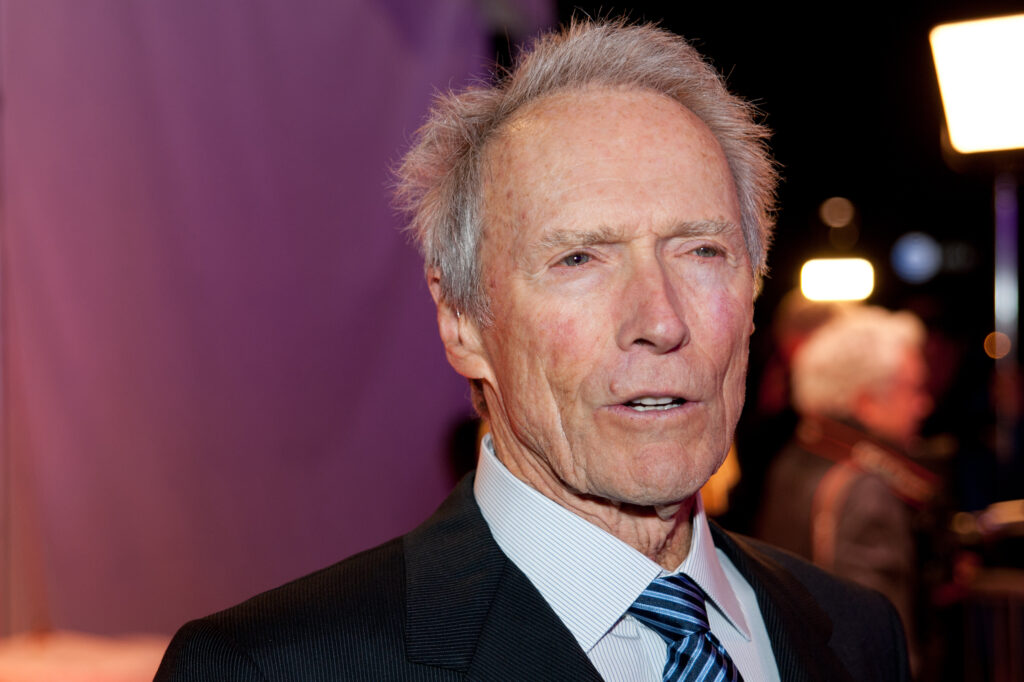 Clint Eastwood is certainly beloved by the town he lives in, and he has returned that affection for the town as well, generating tourist revenue and even featuring Carmel-by-the-sea in one of his films. Read on to learn more about the fascinating partnership that Eastwood has with Carmel.
Home in Carmel
Clint Eastwood restored his home, the Mission Ranch, a historic house that had been left relatively in ruin before he purchased the property.
An Architectural Digest profile explained the history of the Mission Ranch property. When Clint Eastwood purchased it, the home was in a state of disrepair, its paint peeling and its foundation ate away by termites.
However, the property has a proud history.
In the nineteenth and twentieth centuries, Carmel became a sort of hub for artists and writers who came to be inspired by its scenic seaside views. The Mission Ranch farmhouse was built in the 1850s by a Scottish couple.
In 1879, a heartbroken Robert Louis Stevenson fell in love with the sights of Carmel and, upon his return to England, made the Mission Ranch the setting for his famous novel, "Treasure Island."
In 1986, a developer made plans to purchase the property — and flatten it to make room for condominiums. Clint Eastwood was horrified.
"I had always loved the place, and they were just going to flatten it. They said it was obsolete. I thought it should be preserved as what it was," he told Architectural Digest. That's why he made a bid and ended up purchasing the Mission Ranch grounds for a whopping $5 million.
Alongside Carmel Development Company, Clint Eastwood worked on preserving the ranch, which now boasts thirty-one guest rooms as well as a restaurant and bar.
Although the Mission Ranch may be welcoming, Clint Eastwood says he prefers his privacy, one of the reasons that he loves Carmel so much.
"When you've been away, and you come back here, you always feel like you're coming home."
Political Career
This love for Carmel is one of the reasons that Clint Eastwood pursued political office there.
People often joke that Clint Eastwood's platform was simple: ice cream. In reality, his platform was more complex, although one part was dedicated to overturning a zoning law that banned fast-food sales such as single-cone ice cream.
Why did this famous actor choose to run for political office at all? It certainly seems like an odd career move.
However, it actually makes sense once you know the reason for Clint Eastwood's campaign.
In 1985, he planned to build offices on one of his Carmel properties; Carmel's city council gave him so much grief over this development that he actually sued and won. However, he realized that many zoning laws meant that the city was torn between keeping its character and potentially losing out on profitable economic developments in the area.
He ran in 1986 and won by a landslide vote.
Clint Eastwood was a relatively respected mayor of Carmel, getting many proposed changes in effect. For example, he installed public toilets, improved the local library, added more stairs to the beach, and even wrote a column in the local paper.
He donated his modest mayoral salary to a local youth center.
However, he chose not to run for a second term, telling the media that he wanted to spend more time with his children.
Businesses and Other Ventures
In addition to his mayoral campaign, Clint Eastwood has shown his dedication to Carmel in many other ways.
For example, he chose Carmel as the location to shoot the first movie that he ever directed, 1971's "Play Misty for Me."
Clint Eastwood was also involved in the development of Tehama, a luxury home development project that includes an 18-hole golf course.
Although many visit Carmel simply for a day trip to eat at the legendary "Clint Eastwood restaurant," some tourists may get confused. That's because although he owns a restaurant in the Mission Ranch, he also used to own Hog's Breath Inn, another Carmel restaurant.
However, he no longer owns Hog's Breath Inn, so if you ever visit Carmel, the Mission Ranch is the place to go for Clint Eastwood fans.