David Attenborough is an English broadcaster and historian known for his presenting with the BBC Natural History Unit. He has served as controller of BBC Two, as well as a senior manager and a director of programming for BBC Television in the 1960s. David Attenborough has received Emmy Awards for Outstanding Narrator in 2018 and 2019, a BAFTA Award, and is considered a national treasure in the UK.
David Attenborough lives in a humble home in Richmond, London, which he considers the "greatest place on Earth".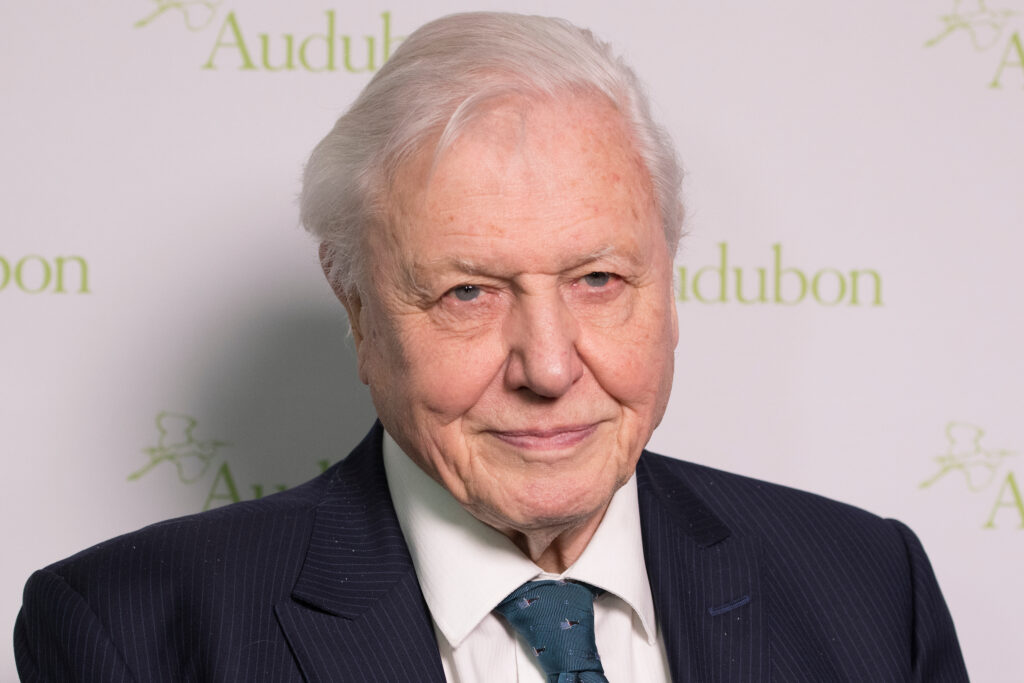 David Attenborough has been to dozens of countries around the world, yet he speaks very highly of his town, Richmond. The English broadcaster and natural historian has a net worth of $35 million as of 2021, and he continues to live a lowkey and happy life in his residence with his family in London.
David Attenborough's Career
David Attenborough was born in 1926 in a suburb of London, England. He was the second of three boys, and despite being raised in a mostly urban setting, his love for nature began at the young age of seven.
Throughout his childhood, David would start collecting bird eggs, fossils and do his own research on the natural world. He attended a lecture by a famous naturalist in 1936, and this solidified his decision to further his interest in the subject.
After graduating high school, David Attenborough received a scholarship to study natural sciences at the University of Cambridge, but he was called to serve in the Royal Navy in 1947. Hew was stationed on a ship in Wales, and upon arriving back in London in 1949, he found a job as an editor for an educational publisher.
Although he found the job interesting, he wanted to do something more. He began a training program with the television station, BBC, and completed it in 1952, which then allowed him to become a producer.
David was thrilled to become a producer, but there was barely any programming devoted to what he loved most, natural sciences. He started producing a show called "Animal, Vegetable, Mineral?" and co-hosted a show called "The Pattern of Animals", which expanded the station's natural sciences programming.
Attenborough didn't love the overall format of the shows because he wanted animals to be kept in their natural habitats, rather than filmed in a more convenient setting. He started a show called "Zoo Quest" which allowed for animals to be filmed with a more respectful approach.
His shows ended up being successes, but David left BBC in the 1960s to pursue social anthropology at the London School of Economics. He was asked to come back to BBC as the station's controller, and Attenborough agreed.
After a few more years of being at BBC, he left once again, because he could not put aside his interest and passion for the natural sciences. He worked as a freelancer and set out to collect his own footage of the natural world.
His program, "Life on Earth" made David Attenborough a household name because the 96-episode series allowed for wildlife from all over the world to be brought into homes all over the world.
He continues to examine the impact of the human population growth on the natural world and protect nature to the best of his abilities. He has achieved many great awards in his lifetime, including being the oldest person to visit the North Pole, being knighted, receiving the Order of Merit from Queen Elizabeth II, and holding 31 honorary degrees from Oxford and Cambridge.
David's Humble Abode in Richmond, London
David Attenborough lives a humble lifestyle and continues to progress with his passion for wildlife. He is a simple man living in Richmond, London, and calls his home "the greatest place on Earth".
Although not much is known about his home, he explains that he loves London because the overall climate suits him, and it is where all of his friends and family are located.
In older photos of David Attenborough, it is clear that he loves to keep some wildlife keepsakes in his home, such as artwork of animals and photos of various landscapes. He also has a few animal sculptures scattered throughout his home, including a rhino-shaped stone seat on his outside patio.
His home is colorful on the inside and the outside, as the exterior is painted a vibrant lilac color with white windows and a grey roof. Of course, his home also includes bird feeders and lots of beautiful landscaping.