Eddie Murphy is a well-known American actor and comedian. His fame began from the sketch comedy show, "Saturday Night Live", which he was featured on frequently as a regular cast member. Murphy later began his career in the Hollywood film industry, starring in films such as "The Nutty Professor", "Dr. Dolittle", "Trading Places", as well as working as a voice actor for films such as "Shrek" and "Mulan".
Eddie Murphy lives in Beverly Hills, California. The actor purchased the property in 2001 for approximately $10 million and later, customized his own 20,000 square-foot Mediterranean-style residence.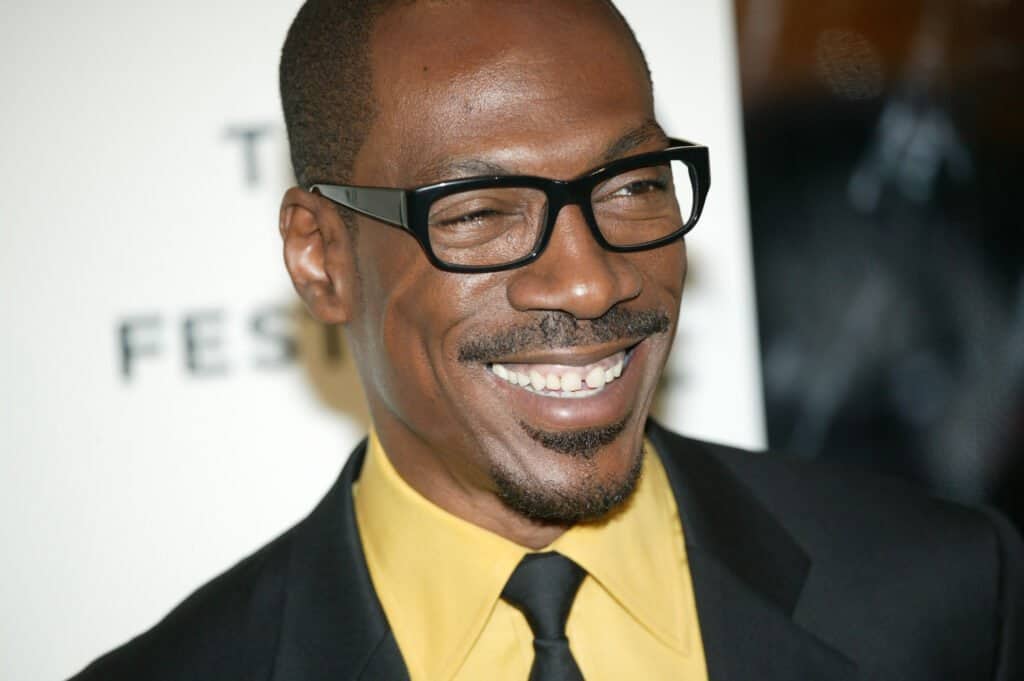 Seems like Murphy just couldn't decide on a home, so he went ahead and built his own! The residence includes over 18,598 square feet, including a lush landscape for privacy, 10 bedrooms, 17 bathrooms, a massive pool, and even a bowling alley.
Despite his track record in Hollywood being quite rocky at some points, he is one of the highest-paid actors and has been criticized as being overpaid for some roles. Murphy can also be considered a "family man", considering the fact that he has ten kids with five different wives- no wonder he has such a massive home!
The Actor's Road to Success
Eddie Murphy was born in Brooklyn, New York, where he watched a ton of television shows growing up and started imitating the voices of Bugs Bunny and Sylvester the Cat. He was quickly recognized as having talent as a voice impersonator, and his mom described him as "never talking in his own voice".
He continued to do voice impersonations in school, where he started hosting talent shows and experimenting with his passion for comedy. After school, Murphy would perform stand-up comedy at local bars, clubs, and shows.
His addictive and hilarious personality won him the "most popular" boy award in school, and this sparked his interest in pursuing a real career in comedy.
In 1980, Murphy hopped on the opportunity to audition for the 1980-1981 season of Saturday Night Live. He ended up having to audition for the part six times before eventually earning the spot as an extra on the show.
Quickly, Eddie Murphy became recognized as one of Saturday Night Live's most memorable and talented characters and was asked back for the next season. He continued to do impersonations of celebrities and although his satirical characterizations were criticized at some points, Murphy was always able to defend himself due to how talented he was.
One of his comedy films from 1987, "Eddie Murphy Raw", was filmed at Madison Square Garden and grossed approximately $50 million at the box office. This is the highest amount a stand-up special has ever made in profit and still remains as No. 1 in the stand-up film category.
Eddie Murphy started to get cast in major film productions in Hollywood, where his hilarious and admirable persona had caught the eyes of major film directors and producers. He became a popular name worldwide, starting from his features in movies from the late 1980s to the early 2000s.
Some films were absolute hits at the box office, while others were found as failures. Murphy had a rollercoaster career between 1990 and 1996, as he had occasional hits and misses.
He lived the typical Hollywood lifestyle with scandals, controversy, criticism, and admiration coming every which way, although throughout the years he became more family-oriented and it started to become apparent in his humor. He started to showcase a less- controversial comedic personality with "Doctor Dolittle", "Mulan", "Bowfinger", and the "Shrek" series during the early 2000s.
Eddie Murphy's Insane Mansion in Beverly Hills
With major success typically comes an extravagant lifestyle. Eddie Murphy sure lives a luxurious life with his massive home in Beverly Hills.
Currently having a net worth of around $200 million, the actor's mega-mansion features 10 bedrooms, 17 bathrooms, a pool, a bowling alley, a movie room, a tennis court, and even a 5,200 square foot guest house. Murphy bought the 3.7-acre lot for $10 million, throwing in an additional $20 million to build the customized estate he had pictured.
Don't let the extravagant home in Beverly Hills fool you; Eddie Murphy enjoys his privacy and doesn't even have social media to show off his everyday life in the stunning residence. To get to the home, one must pass through 24/7 security, and the entire property features cameras that are recording at all times.
Being in over 48 movies and 62 episodes of Saturday Night Live has definitely paid off for the actor. His Beverly Hills home is nothing short of incredible, and has enough room for all ten of his kids!