Elon Musk is an engineer, industrial designer, and businessman. He is the founder, CEO, and chief designer of SpaceX, as well as the CEO and product architect of Tesla Inc., among many other companies that he has invested in. Elon Musk is one of the richest people in the world and has reached incredibly high success in his business endeavors.
Elon Musk resided in Silicon Valley, California before the 2020 pandemic, but due to California's regulations of shutting down factories in the state, Musk decided to move to Texas to continue the production of Tesla vehicles in a new facility. Although he still has ties in California, Musk now permanently resides in Austin, Texas.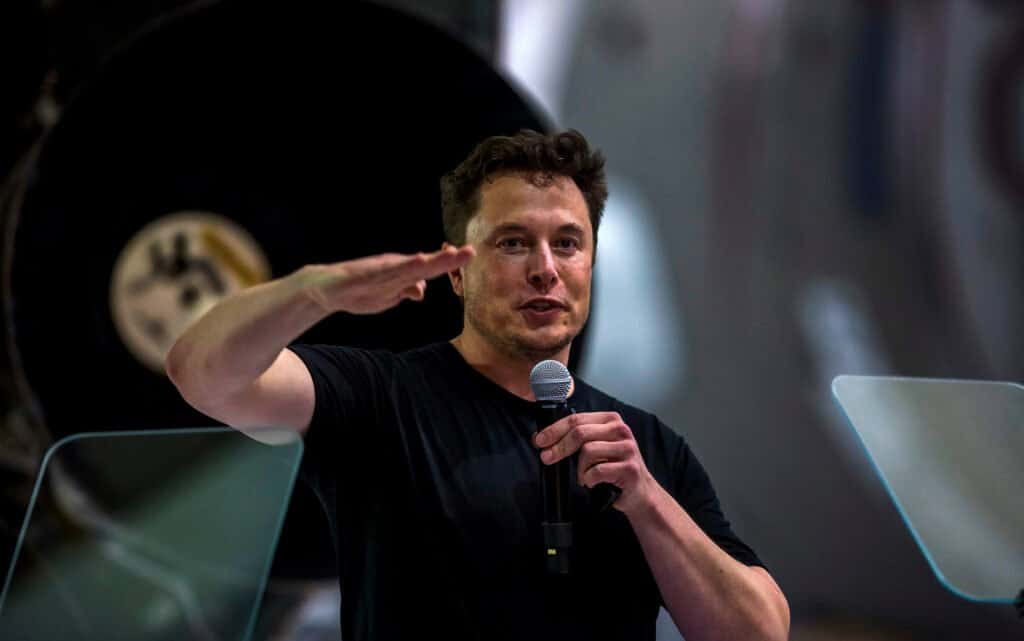 Musk is the richest person in the world, and since 2021, his net worth is approximately $190 billion. He continues to play a major role in Tesla vehicles as the majority shareholder, as well as his SpaceX venture. 
Elon Musk's Booming Career in Futuristic Technology
Elon Musk was born in South Africa, and even as a young child he was obsessed with creative projects and getting deep into his daydreams about new inventions. His parents even had his hearing checked because he would frequently get so lost in his thoughts.
His mother is a Canadian model and his father is a wealthy South African engineer.
Elon's parents divorced when he was 10 years old, and around the same time, he developed a big interest in computers and programming. He taught himself how to program and was only 12 years old when he finished his first software called Blastar.
Elon was heavily bullied in school up until he was 15 years old. He was oftentimes beat in school before deciding to take on karate to defend himself.
When Elon turned 16 years old, he moved to Canada with his mother to attend Queen's University and obtained his Canadian citizenship. He did not finish his schooling at Queen's University, and instead, left Canada to attend the University of Pennsylvania to study business and physics.
After graduating from undergrad, Musk wanted to attend Standford University to pursue a Ph.D. in energy physics, although he ultimately decided to drop out. He launched his first company, Zip2 Corporation, in 1995, shortly after dropping out.
In 1999, Elon sold Zip2 and started X.com, an online financial company. The following year, the website became one of the reasons for the creation of PayPal.
PayPal was acquired by eBay in 2002, and Elon earned his first billion dollars. Later that year, he started Space Exploration Technologies Corporation or SpaceX, and it has been incredibly successful since then, as well as in charge of handling cargo transport for the International Space Station, awarded by NASA themselves.
Elon Musk is also the co-founder, CEO, and product architect of Tesla Motors. The company was originally started in 2003 and is dedicated to producing affordable electric cars.
Tesla is extremely popular in the car market, with numerous awards and high ratings. The cars are emission-free and very highly valued in the stock market, as well as competition for other luxury vehicles on the market.
Musk continues to promote and advance sustainable energy. He is heavily involved in technology that combines his electric car and solar energy companies.
Elon Musk launched The Boring Company or TBC, which focuses on building tunnels under big cities to reduce street traffic, in January 2017. He started testing digs on his SpaceX property in Los Angeles, and in 2019, the company landed a $48.7 million contract from the Las Vegas Convention and Visitors Authority to build an underground loop system.
The Former and New Musk Residence
The pandemic sure did take the world by storm, and Elon Musk's businesses were definitely affected by the new regulations that were put in place by the state of California. Musk had issues with the lockdown and the shutting down of his factory near San Francisco, so he made the decision to move to Texas.
Elon Musk originally was living in Silicon Valley, California, but made the move to Texas with Tesla's new factory being built in the state. He has also stated that Texas has a wide range of innovator-friendly policies that will only help him expand.
As of November 2020, Elon's net worth is said to be around $128 billion, which probably makes it safe to say that he can move pretty much anywhere he wants. He is residing in Austin, Texas from now on.
Where he'll be living is actually undetermined. No one really knows what property Elon has his eye on, but people are speculating between three options- a 13-acre $13 million home, a 4.04 acre $12.9 million home, or a more affordable option of a $6.75 million home, all in Austin.