Emma Chamberlain is one of the most influential people on the internet and fame comes with lots of brand deals, responsibilities, and also a lot of money. It's no surprise that the young celeb has gained quite a bit of cash; in fact, she bought a mansion for almost $4 million.
MedMen President, Andrew Modlin, sold his upscale mansion located in West Hollywood, California, to YouTuber Emma Chamberlain. The property is valued at $3.9 million, according to the Los Angeles Times.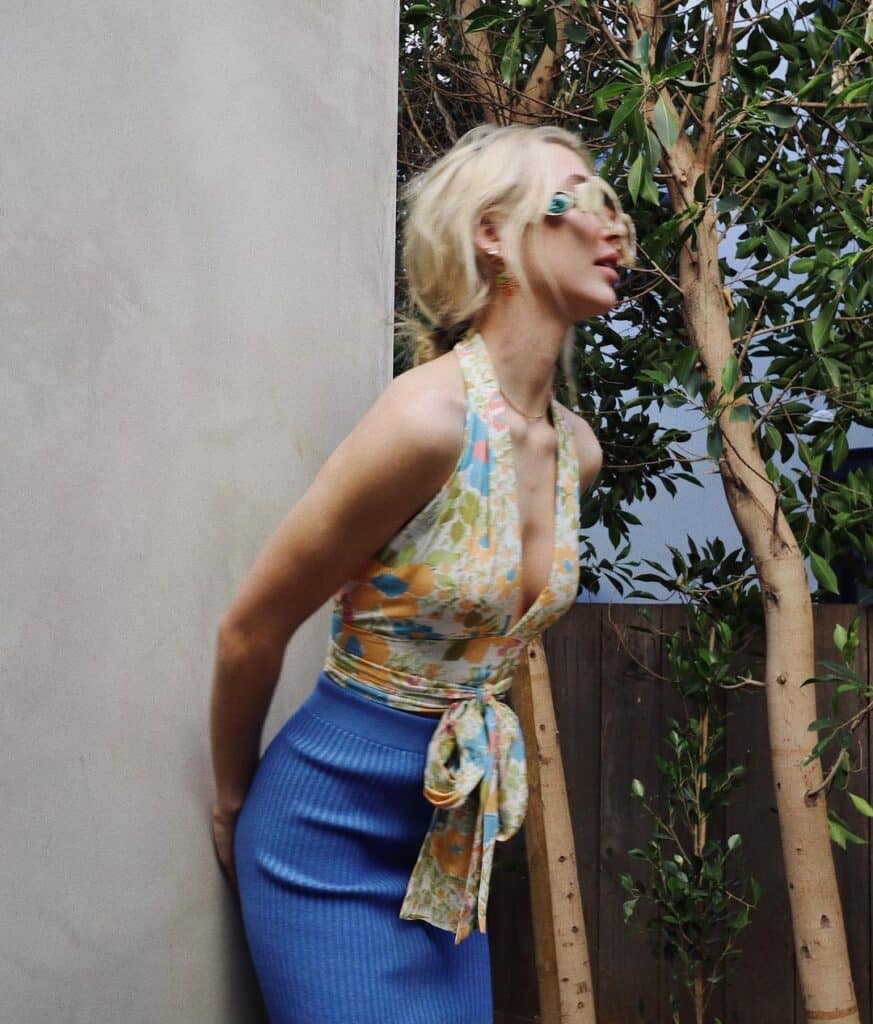 Her mansion is seriously gorgeous and is also the perfect scenery to film her YouTube videos.
What Does Her House Look Like?
The nearly $4 million mansion was built in 2016 and sits on a 1.5-acre lot. It has an exceptionally tall hedge and a high premium security system, which includes a series of cameras that can be controlled remotely with an iPad.
The two-floor mansion has a mix of cool and modern decor, concrete floors, a floating staircase that leads to glass interiors that overlook the sprawling neighborhood, a formal dining area, a spacious kitchen, a living area with a fireplace, a pool, a two-car garage, a spa, and a cottage.
There are four bedrooms, with one downstairs and three upstairs. Each has en-suite bathrooms and walk-in closets, and one has a built-in library.
Where Is She From?
Emma Frances Chamberlain was born in San Bruno, California, in 2001 to Michael and Sophia Chamberlain. She is their only child, but they ended up divorcing when she was five years old.
She was raised by her mother in San Mateo County in the Bay Area, and when she was only 17 years old, she decided to move to Los Angeles and live on her own in an apartment.
How Did She Get Famous?
Emma Chamberlain and her friends often filmed each other dancing, and then she would edit and post the videos on Instagram. In these videos, the future YouTube star took a comedy approach by adding comments alongside a fast-paced and jumpy editing style that became her signature, an important part of why she is famous.
Emma started her YouTube channel on June 2, 2017, and even though she posted frequently, her channel didn't take off until a video titled "We All Owe The Dollar Store An Apology" went viral. She currently has over 9 million subscribers on YouTube and more than 9 million followers on Instagram.
With the support of her parents, Emma dropped out of school to fully focus on her YouTube channel; as a result, she lost friends and her mental health deteriorated. Ironically, that's what gave her the motivation to become successful; so she could be part of the community and make friends.
She was previously a member of the "Sister Squad," the small friend gang of mega-popular YouTubers that included James Charles and the Dolan Twins.
How Much Money Does She Make?
It's hard to say how much money Emma makes, but sure it's a lot. Just her YouTube's net worth is estimated to be $2.5 million since her video engagement makes a reported $6,000 a day.
In addition to her YouTube videos, Chamberlain also has brand major deals with Curology, Audible, Hollister, Target, SeatGeek, and more.
In the fashion world, she has teamed up with Louis Vuitton and Calvin Klein.
Emma herself is a bit of a saleswoman too; she has her own line of merch, her very own podcast titled "Stupid Genius," which puts out episodes weekly, and her own mail-order coffee company available online. She's an avid fan of coffee so it was no surprise to see her going down that path.
On top of that, let's not forget her great Instagram and Twitter accounts' tracks. All of these different streams of income only add to Emma's already wealthy net worth from her YouTube channel.
This makes her overall net worth, including brand deals, partnerships, and other projects, be as big as over $8 million. Not bad for someone her age.
Her Big Following Base
Emma Chamberlain is not just the most popular girl on "Relatable YouTube," she is also quirky and fun and that's why the fans love her so much.
Sure, she lives in Los Angeles herself now and is undoubtedly a multimillionaire, but the point is; she is unapologetically herself. You can often see her just being goofy in front of the camera.
Thanks to her millions of fans around the world, she has won numerous Streamy Awards, Shorty Awards, Teen Choice Awards, and People's Choice Awards. We're excited to see what she will be doing in the future.