Musical icon Gwen Stefani is known for her solo career as a singer-songwriter and her time as a frontwoman for the 1990s band No Doubt. Where is this prolific musician's "Sweet Escape?"
Gwen Stefani lives in Los Angeles, California, with her partner, country musician Blake Shelton. The couple purchased a mansion together in the Encino neighborhood's foothills in March 2020.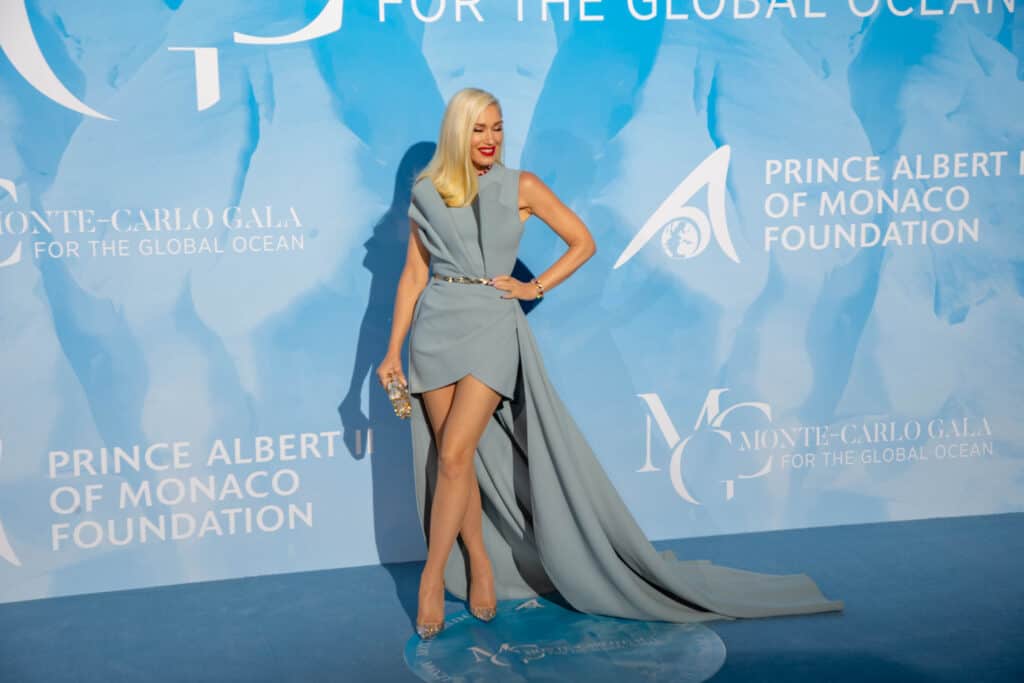 Luckily, Gwen Stefani finally moved out of her previous 90210 address, which she had been trying to sell for years. Gwen Stefani and Blake Shelton got engaged soon after they moved into the Los Angeles home together.
Encino Home in Los Angeles
The Hollywood rumor mill was quietly whispering about Gwen Stefani and Blake Shelton potentially purchasing a home together for months, but there was nothing conclusive, just speculation.
That is, just speculation until the property records went public and confirmed that the couple had quietly purchased a mansion in the Encino neighborhood of Los Angeles.
Variety confirmed that Gwen Stefani and her beau, Blake Shelton, had indeed purchased a home together in May 2020.
The couple's first home together is a jewel of real estate in a prime area and reportedly cost the pair of musicians $13.2 million for the estate in the foothills.
Apparently, the confirmation of purchase came so late because the property deal was done totally off-market, and the house was built on-spec. A built-on-spec home means that the house was built completely new, built ready to move in for its first owners.
Gwen Stefani and Blake Shelton's San Fernando Valley home was built and designed by developer Evan Gaskin and was marketed for $14 million.
Their mansion sits on 1.6 acres of land and features 13,000 square feet of living space. Additionally, the home sits back from the road to protect the couple's privacy.
The luxurious home has a number of extravagant features, such as an outdoor pool and cabana area, a four-car garage, and a home theater.
Closer Weekly reported that Gwen Stefani's three children love their new home, with lots of outdoor space.
Previous 90210 Home
Prior to moving in with Blake Shelton, Gwen Stefani lived in a mansion in Beverly Hills.
Although Gwen Stefani sold her mansion for a respectable $21.65 million, the final price was nothing compared to the original asking price of a whopping $35 million! It also sold below the final asking amount of $25 million, as reported by Variety.
The home sat on the market for two years, finally being sold in 2019. Why was the home on the real estate market for so long?
It seems like a dream house, with stunning features such as a fitness pavilion, guest house, multiple living and dining rooms, a tennis court, and an outdoor infinity pool. The home also has seven bedrooms and ten bathrooms inside of its 15,000 square feet.
The home sits on two acres of land, set back from the road by a gated driveway.
Maximalist interior designer Kelly Wearstler decorated Gwen Stefani's mansion in eye-popping graphic patterns.
Honestly, it is somewhat unclear why the home sat on the market for so long save for the arguably exorbitantly high original asking price.
The Dirt reported that Gwen Stefani's mansion finally sold to 2019 MTV's VMA host Sebastian Maniscalco.
Although Gwen Stefani sold her 90210 address, she also owns other properties in the area, including a home in West Hollywood and a place near Hancock Park.
Relationship with Blake Shelton
Gwen Stefani and Blake Shelton got engaged shortly after moving in with one another in 2020. The pair had been together for five years after first meeting as judges on "The Voice" in 2014.
Hello! Magazine reported that the longtime couple is planning to tie the knot on Blake Shelton's ranch in Oklahoma.
Gwen Stefani spoke to Jimmy Kimmel Live about what it's like staying with Blake Shelton on his ranch in Oklahoma, telling Jimmy Kimmel that, "it feels like you kind of go into a portal and you're like, all of a sudden, in nature."
Gwen Stefani also added in a delighted tone, "I get to be face-to-face with Blake Shelton every day."
She also promoted her recently released single, "Slow Clap." It seems as if this "Rich Girl" is truly living a "Wonderful Life," but maybe not a "Simple Kind of Life."