Hillary Clinton — the wife of former US President Bill Clinton — has a large following in the United States and abroad. Throughout her career, the public has wanted to know everything about her personal and family life alongside her spouse, such as, for example, where and how does she live?
According to The New York Times, after she departed from the White House (her home of nine years), Hillary Clinton has bought a pair of luxury and multi-million dollar mansions. Two are in Chappaqua, New York, and another is in Embassy Row in Washington DC.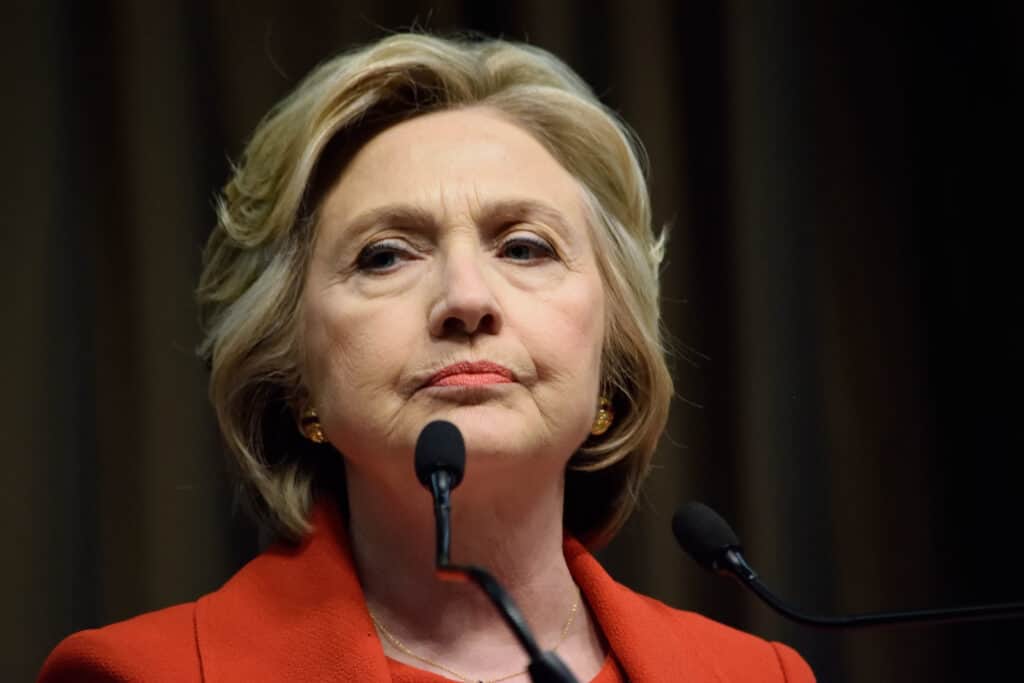 We will go through more details about The Clintons' mansions and all they had to do to buy them.
A 1.7 Million Dollar Mansion in New York is the Clintons' Home
When Bill Clinton assumed office in 1993 and moved into the White House along with Hillary and their only child Chelsea, they claimed they didn't have a penny to their names.
Upon retiring from the White House in 2001, both Hillary and her family were rumored to be bankrupt, with millions of dollars in debt. Nevertheless, they still managed to buy her home a couple of years before, which is valued in the millions.
In 1999, the Clinton political couple bought the mansion in New York territory. It reportedly cost 1.7 million dollars and became the couple's main residence after 20 years of living in US government mansions.
This of course includes the White House, where the President and the First Lady lived from 1993 to 2001.
Their Town: Chappaqua, New York
Chappaqua has always been a town for the wealthiest. After the hustle and bustle of presidential life, it was not unexpected for the Clintons to decide to move to a village far from the city, full of nature and with a residential-style.
But that does not mean that they gave up their quality of life or their luxuries, though. Chappaqua has been for many decades the home to the wealthiest of the city.
Her home, located in a cul-de-sac on Old House Lane, includes a swimming pool, 1.1 acres of land, and even a barn (which was later transformed into the office where her husband, Bill Clinton, wrote his books after his presidential period).
The house has a Dutch, colonial style, like an old farmhouse. It boasts five impressive bedrooms, four comfortable bathrooms, and three luxurious floors.
The debts that worried the Clinton family were finally paid off and they made fortunes off their books. The more their wealth grew, so did the net worth of their assets, including modern renovations.
Hillary Clinton Has More Than One Mansion… She Has Three
For its part, the luxury residence that was purchased in the exclusive area of Embassy Row, in Washington DC was bought for 2.85 million dollars. However, its initial price was 3.5 million.
The house has five bedrooms, six bathrooms, and was built with red brick and is colonial in style. It's called "Whitehaven."
This house was the most used by Hillary Clinton when she served as a United States senator, from 2001 to 2008. She lived there with her family, and also it is said that she wrote her memoirs there.
This house was bought in December 2000, one month after Bill Clinton left the US presidency.
Later, Hillary and her husband bought a ranch in Old House Lane. This purchase was made in August 2016, and it was right next to their main house. With a price of more than a million and a half dollars, it boasts three rooms and 1.5 acres of land.
Furthermore, they knew how to negotiate to buy it for less than its original price. Hillary Clinton also used this house while she was a senator in New York.
The family spends their free time there, watching television programs and celebrating holidays with her daughter, Chelsea.
The home was left to be used by Chelsea and her family over the weekends and was also initially planned for her team, just in case she won the presidential election.
Making Themselves at Home(s)
There is no doubt that the Clintons, despite their great fortune, faced some difficulties in obtaining their dream home. However, their good organization, effort, and a little luck made it possible for them to triple their wealth and thus be able to obtain more assets.
This has, in turn, improved both the quality of life of the family and their social status.
Today, Hillary continues to exercise her political functions and as chancellor, thus being able to maintain the lifestyle she is used to, and — perhaps, in the future — acquire more assets and new mansions.