Hillary Diane Rodham Clinton is thought of in many different ways; First Lady, mother, politician, Donald Trump's opposition; but hardly ever as "friend". It is believed that most people have a handful of friends in their inner circle, but Hillary Clinton is loved by many, so she must have a long line of friends, right?
Hillary's best friend was the late Betsy Ebeling. The two had been friends since they were both 11 years old and in 6th grade at Eugene Field School together. Betsy described Hillary as being the teacher's pet and she the troublemaker.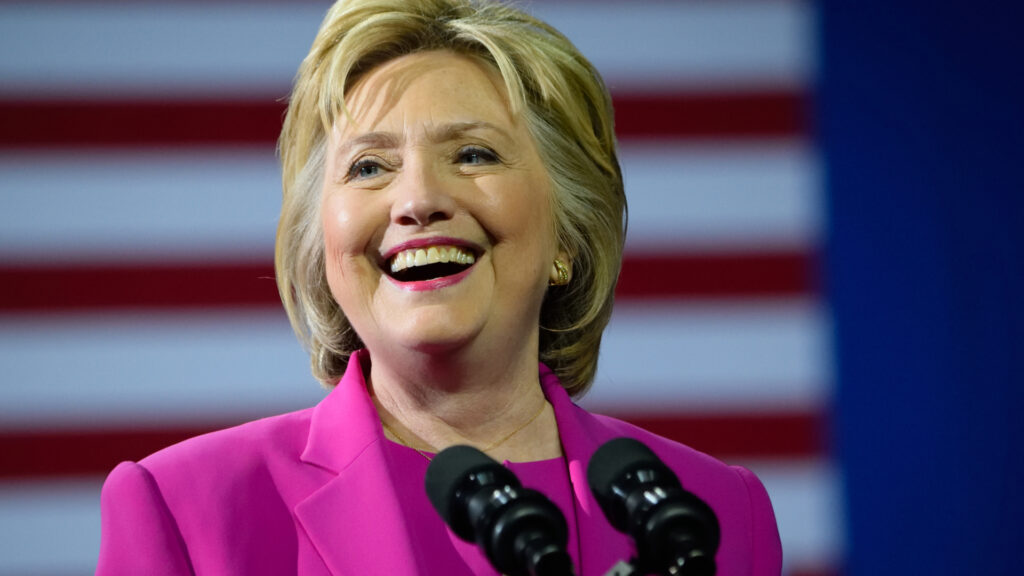 Being in the public eye for so many years must make it difficult to know who your real friends are. Lucky for Hillary, her friends date back long before she was known as "Bill's wife." Let's take a trip down memory lane and find out what has made these friendships stand the test of time.
Hillary Clinton's Closest Friends
Throughout the years of her husband's and her political careers, Hillary Clinton has come into contact with a large number of people from all over the world. According to her memoir, Mrs. Clinton has a long list of people that she refers to as her friends.
With names like Bono from U2, former CIA director Leon Panetta, former President of the United States Barack Obama, and none other than Nelson Mandela making the cut, Hillary has no shortage of powerful and prominent friends to call on for political needs, but who does she share her downtime with?
Betsy Ebeling was Hillary's closest friend until her passing in 2019, with the two having met after Betsy's family moved from Chicago and she enrolled in the same elementary school as Hillary. They became instant friends, having like-minded interests such as ice skating, listening to records, and riding their bikes around the neighborhood.
Hillary went on to find a great friend in Hardye Moel, who she met when they were both freshmen at Maine East High School in Chicago. Hardye is now a psychotherapist and she hosted the watch party for the final presidential debate back in 2016 when Hillary was running against former president Donald Trump.
Her other close friends that Hillary has known since childhood are Patsy Bowels (they happened to go to the same church in grade school), Judy Osgood, Katie Ricketts, Jill Harker, and Bonnie Ward Klehr. Having, and nurturing friendships for so many years can tell a lot about a person, and shows their loyalty through the good and bad times.
Does Hillary Clinton Have Any Foes?
With the bipartisan political landscape of the United States, there are always going to be foes. Hillary is a representative of the Democratic Party, which opens a direct line of fire from their opposition, the Republican Party.
From the time of Hillary's husband, Bill Clinton's entrance onto the political stage in 1977, to his infamous affair with Monica Lewinsky in 1996 during his first term as the President of the United States, Hillary has been in the public eye and presented on a platter for everyone's judgment.
There are conspiracy theories about Hillary Clinton, along with Bill, killing their political enemies that have been around for years. As you can imagine, this doesn't win either Clinton too many friends.
This is believed by supporters of the Republican Party, so much so that Rep. Paul Gosar went to Twitter and created a 23-tweet chain that had all the first letters spell out "Epstein didn't kill himself". This is after Jeffery Epstein, a previous hedge fund manager, convicted sex offender, and alleged close friend of the Clintons was confirmed dead by suicide.
Is Hillary Clinton A Good Friend?
Betsy opened up about her friendship with Hillary, explaining that Clinton is loyal, caring, and honest. Theirs is a friendship that carries on from where it was left every time they share a phone call. Being friends with Hillary, according to Betsy, means that there is someone to laugh with, and cry with.
Having gone through weddings, the births of their respective children and grandchildren, loss and sorrow, Betsy and Hillary have had their fair share of good times and bad times, but they have managed to remain friends through it all. This comes down to the level of support Hillary has offered her friend during the highs but especially through the lows of life.
Honesty has carried these friendships to where they are today, and we can see this as Hillary was quoted saying "My friends are from grade school and high school, and they are incredibly honest with me."