When an athlete distinguishes themselves in competition, setting themselves apart from the rest of their peers, as Mat Fraser has done in CrossFit, it can leave you curious about the details of their training. Where can you train to get those kinds of results?
When he's not making use of an affiliate gym or his home gym, Mat Fraser trains at CrossFit Mayhem in Cookeville, Tennessee. When he is in Vermont, he trains at Champlain Valley CrossFit.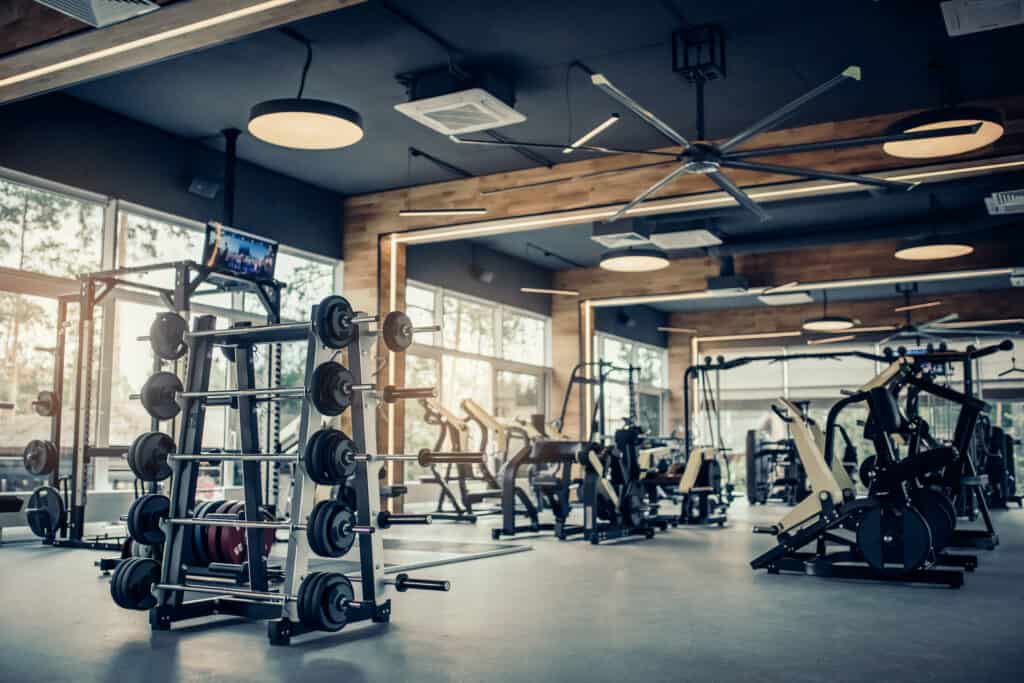 A holder of the much-coveted title of World's Fittest Man in the CrossFit games, Fraser is a multi-time champion phenom in the sport. Knowing about the kind of environment that a champion of Fraser's caliber trains in can help to inform us about how best to approach our own physical fitness.
Who is Mat Fraser?
You wouldn't have had to have been a fan of CrossFit for long to know about the professional athlete and serial champion Mat Fraser. Although it's a relatively fledgling sport in comparison to some, it's already absolutely huge in the fitness community.
When it comes to one-of-a-kind athletes in any sport, it normally takes a little longer for the cream to rise to the top, but not in the case of CrossFit. The individual championships have already seen dominant competitors both currently competing and no longer competing.
The current new bar-setting athlete of note in that world is Fraser, a multiple-time champion whose record is only matched by Rich Froning Jr., another top-tier athlete that has since moved on from individual to team competition.
Mat Fraser's Choice of Training Ground
The decision about where to train is particularly important for a CrossFit competitor, much in the same way that it could be for someone who is involved in a combat sport or other specialized field.
The nature of CrossFit is such that a wide variety of skills related to overall fitness will be required. Those skills will demand that you have the best strength and conditioning programs available, as well as coaches and partners that can help you to perfect your technique.
Due to the kind of power that's required in CrossFit Games events, there needs to be a lot of heavy-duty equipment in a gym catering to those activities. Barbells with multiple sets of plates for weightlifting and conditioning equipment like rowers.
Fraser's choice of gym and affiliate to suit his training needs is CrossFit Mayhem, though when he's in Vermont he goes to Champlain Valley CrossFit.
When no gym is available, however, Fraser has an impressive one of his own, decked out with all required equipment to help him train for victory.
A Dream Home Gym
If you're going to compete at the highest levels of a sport like CrossFit, it's only fitting that you fully equip yourself with all of the equipment that you are going to require so that you don't have to rely on a gym.
This is exactly what Fraser has done, outfitting a gym for when he can't get to one of his usual spots to train.
It's a gym that would make any fitness enthusiast green with envy, and even those who have decorated their home gym with everything that they thought they needed will still likely feel a pang of jealousy when they see the kind of equipment that Fraser has.
We can see all the standard CrossFit equipment here, an Olympic standard barbell and sets of plates for every occasion, kettlebells, his very own rower, and a variety of other must-have pieces.
Training Partner
Almost equally as important as where you train, is with who you train. Although some people prefer to work alone, having a training partner can be a huge boost to your motivation throughout a difficult session.
Fraser is no different, although since he opts to avoid training with competitors as to avoid the standard one-upmanship that is commonplace in that kind of setup, he instead trains with the female CrossFit Games champion.
His training partner, Tia-Clair Toomey is almost equally as decorated as he is, having also been victorious consecutive times. Although Fraser claims he gets to avoid the unnecessarily competitive nature of training with a competitor, it seems the two still enjoy taking the opportunity to get the best of each other. Looks like it just makes them even better.