Neil Young is an American-Canadian singer, songwriter, musician, and activist whose music career started in the early 1960s after moving to Los Angeles, California. He has been inducted into the Rock and Roll Hall of Fame twice and has received several Grammy Awards and Juno Awards.
Neil Young lives in Redwood City, California, and calls the property "Broken Arrow Ranch". He previously owned a stunning 1,532 square foot Topanga home which he bought in 1968 and in 2020, listed on the market for $1.45 million.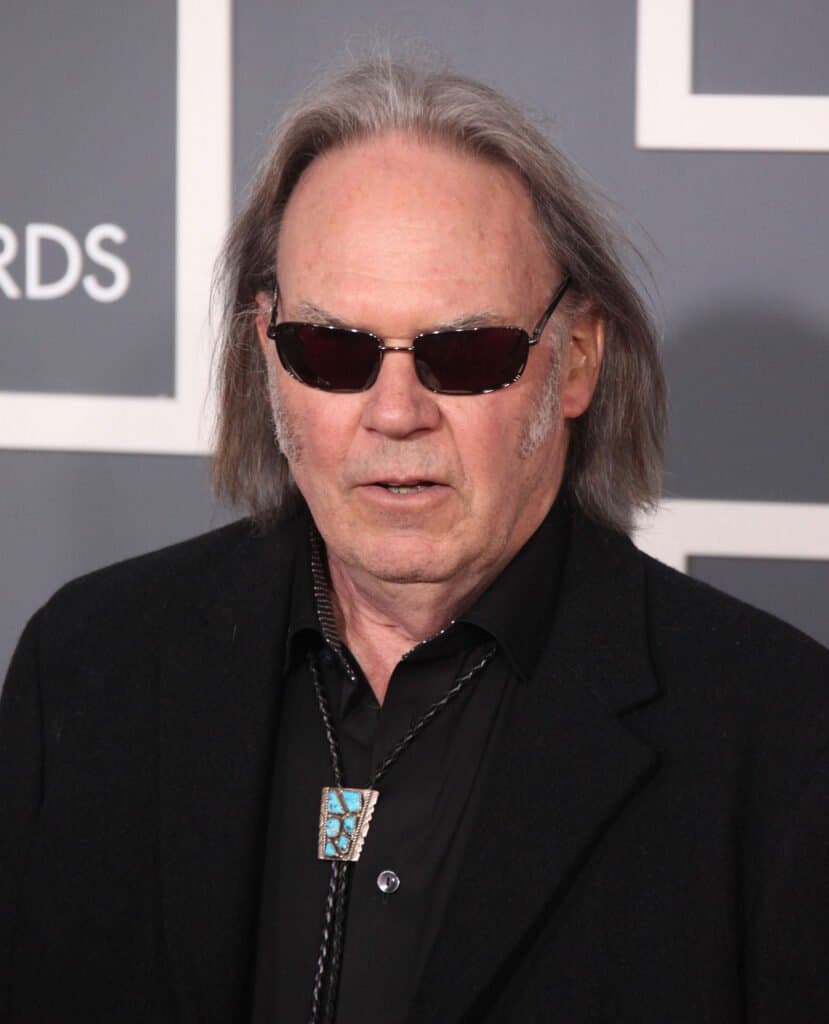 Neil Young has had quite a successful career as a "Rock and Roll Hall of Famer" and is one of the most influential songwriters and guitarists of all time. He continues to put out music and was supposed to tour with Crazy Horse in 2020 but because of the coronavirus pandemic, Neil performed a series of digital concerts instead.
Neil Young's Rock and Roll Career
Neil Young is one of the most iconic and influential guitarists of his generation and has gained so much success throughout his solo artist career, as well as with the establishment of the band, "Buffalo Springfield".
The artist was born in Toronto, Canada, and he and his family later moved to a smaller town known as Omemee where he spent the majority of his childhood.
Unfortunately, Neil Young was diagnosed with epilepsy, Type 1 diabetes, as well as polio, and by six years of age, he lost his ability to walk. He was able to eventually recover, but in the meantime, his mother encouraged Neil to pursue music and Neil young started learning how to play the ukulele and banjo.
His parents split up in 1960, forcing Neil to live with his father in Toronto. At the time, Neil's escape from his family issues was music, and he eventually dropped out of high school to follow his dreams to start a career in music.
After dropping out of school, Neil started to perform at clubs and coffee shops in the area before connecting with other starting Canadian musicians. He and his new friend, Bruce Palmer, packed their bags and took on a road trip to Los Angeles, California to seek new music opportunities in 1966.
When the duo arrived in Los Angeles, Neil ran into some of the other Canadian singers he met when he was just starting to perform in Toronto. His old friends, Stephen Stills, Joni Mitchell, Richie Furray, and Dewey Martin decided to start a group together called Buffalo Springfield.
The band released their first debut album in December of 1966, and one of the singles, "For What It's Worth" ended up becoming a Top 10 hit. In a short period of time, the band was able to gain a large fan base and Neil Young became more popular.
By 1968, Neil decided to pursue some music on his own, signing with Reprise Records and releasing his first solo album. The album didn't get much attention, but he was determined to reach the level of success he had with his band before, all on his own.
In the next few years, Neil Young was able to collaborate with other artists, including some of his old bandmates again, as well as record music of his own that gained a ton of attention and made its way up to top charts, once again.
In 1986, Neil's attention shifted to more advocacy duties, and to care for his children. His children had cerebral palsy and epilepsy, and he and his wife at the time founded the Bridge School in Hillsborough, California to help provide kids with disabilities a better education.
He eventually came back to music and has been putting out new music ever since, as well as remains heavily involved in political and environmental advocacy. He married actress Daryl Hannah in 2018 and became an official American citizen in January of 2020.
The Singer's Real Estate Assets
Neil Young, originally from Canada, bought some property after his major breakthrough in the Los Angeles music industry. He currently hotels dual citizenship in both Canada and the United States, although he stays in America for the most part.
He used to own a home in Malibu, California, although the home was burned down from the Woolsey fire back in 2018. The devastating forest fire led to a few celebrities in the area also having their homes burned down, along with many acres of property.
Neil's primary home is in Redwood City, California, which he calls "Broken Arrow Ranch". The home is at the end of Bear Gulch Road and is a cabin-style residence.
He also owned property in Topanga, which included his small recording studio and 1,532 square feet of living space. He put the home on the market for an asking price of $1.45 million.