The multi-talented actress, singer, and producer Nicole Kidman is a woman of many hats. Where does she live when she's not creating and starring in amazing films and television series like "Big Little Lies" and "Bombshell"?
Nicole Kidman lives in Nashville, Tennessee, with her family. That being said, the actress owns an outstanding real estate portfolio with properties around the globe, including in New York, Los Angeles, and Sydney.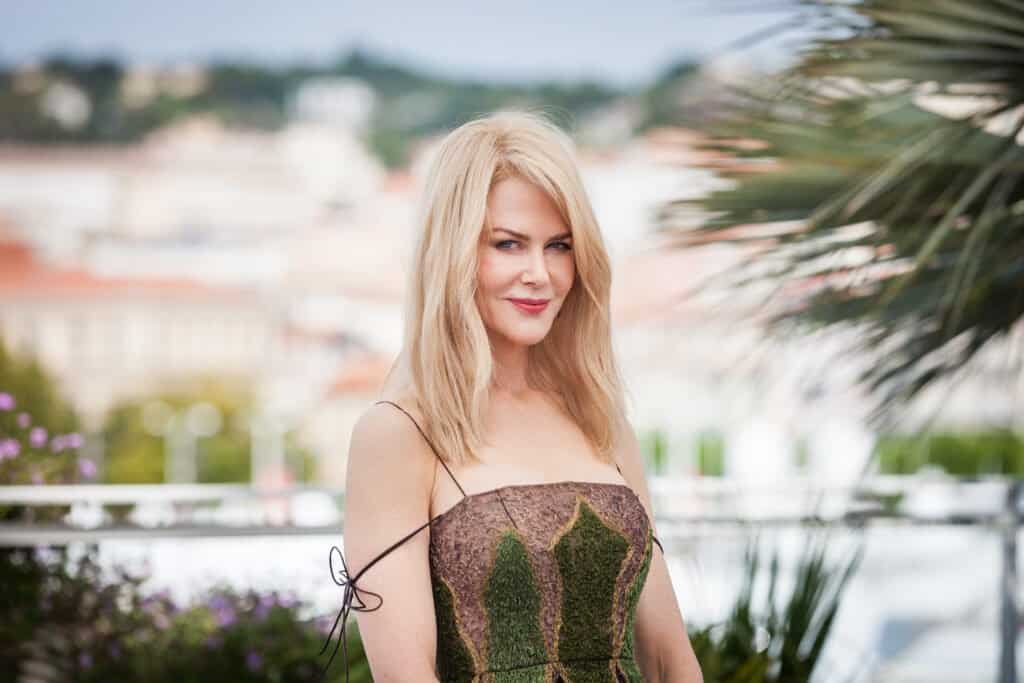 Nicole Kidman is one of Hollywood's most recognizable names for her selection of diverse roles and notable television appearances. Still, she also deserves recognition for her impressive real estate portfolio choices.
Home in Nashville, Tennessee
Hello! Magazine reports that Nicole Kidman's main place of residence is in Nashville, Tennessee.
Nicole Kidman and her husband, musician Keith Urban, purchased the farmhouse property in 2008. The home is a sprawling mansion that boasts seven bedrooms and eight bathrooms in addition to other luxurious features such as a swimming pool and a recording studio.
It also has a tennis court and a home theater.
Given the impressive nature of the property, it is no surprise that Nicole Kidman and Keith Urban chose to stay in Nashville, Tennessee, during the COVID-19 pandemic.
Nicole Kidman loves books and shared a snap of herself reading in her living room in May 2020.
In the caption, Nicole Kidman says that she is learning the Italian language, saying, "During this time while staying at home I have been studying Italian which has given me hope, solace, and distraction. I've always been in love with Italy, but to be able to rediscover the language right now has been such a saving grace for me."
Nicole Kidman's home in Nashville is worth a reported $4.5 million, although according to Business Insider, it cost $3.4 million in 2008.
It includes a sprawling farm where alpacas and cows are able to graze on a beautiful 111 acres of land. There's a fruit orchard where Nicole Kidman can pick fresh fruits.
Additionally, there is a separate cottage guest house for when Nicole Kidman wants visitors.
Nicole Kidman's property in Nashville, Tennessee, seems like the perfect place to get away from the hustle and bustle of Hollywood life.
Australian Properties
Nicole Kidman also owns two properties in the land down under — Australia! She owns a penthouse in Sydney, Australia, and a gorgeous farmhouse just outside of Sydney in Bunya Hill.
You can check out Nicole Kidman's Australian property for yourself as she shares an inside look into her home in this 2015 Vogue interview for their 73 Questions series.
Apparently, her farm in Bunya Hill cost a whopping $4.1 million. The home features a billiards room and a tastefully decorated living room with a massive grand piano and fireplace.
In addition to the farmhouse, Nicole Kidman and Keith Urban also purchased a penthouse in the city for $4.16 million in 2009. Nicole Kidman's Sydney penthouse is a whopping 4,521 square feet.
If that wasn't enough, Nicole Kidman also purchased a second penthouse in the same building in 2012 to use as a home office. The building overlooks the historic harbor in Sydney and features tons of amenities such as a sauna and home gym.
From New York to Los Angeles
That's not all, folks! Nicole Kidman and her husband, Keith Urban, also own properties in New York and Beverly Hills.
In 2008, Nicole Kidman purchased a $4.7 million home in Beverly Hills, Los Angeles. It features a swimming pool and a large deck on the second floor with beautiful views of the hills.
The neighborhood also boasts some incredible celebrity neighbors, with celebrities such as Ashton Kutcher and Mila Kunis calling the area home.
Velvet Ropes reports that the house is 6,932 square feet and features five bedrooms and five bathrooms.
It doesn't end there.
Nicole Kidman also purchased a penthouse in Manhattan, New York, for $10 million in 2010. The penthouse's most notable feature is its incredibly high 23-foot ceilings.
It also has three bedrooms and two terraces within its 3,248 square feet of living space.
Nicole Kidman certainly has an impressive real estate portfolio in addition to her acting roles. Like with her acting roles, Nicole Kidman must appreciate variety in her home life, with each home having a distinct style and design.