Queen Latifah is an American rapper, singer, songwriter, producer, actor, and television personality who rose to fame in the late 1980s. She's always been proud to be "Jersey's finest", but where does Queen Latifah live now?
Queen Latifah is thought to live in a 6,700-square-foot mansion in the Beverly Hills area. The star bought the house from Steven Spielberg in 2005 for a whopping USD $5.4 million and because it's not been listed for sale since it's rumored that this is where she's spending her days.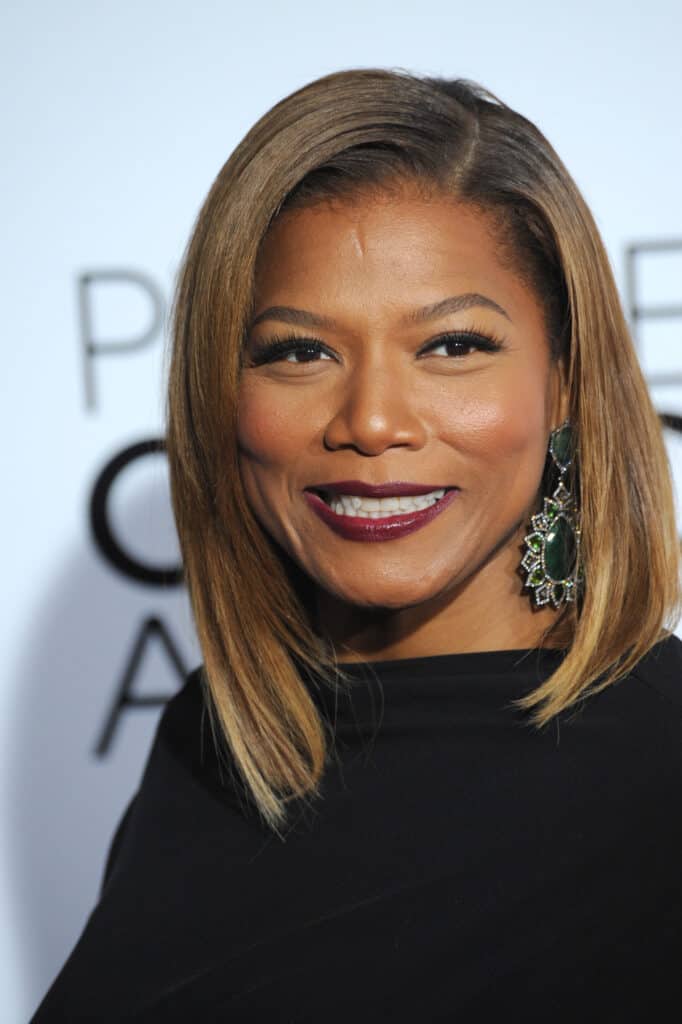 Let's find out more about where Queen Latifah lives today, where she's lived in the past, and why her heart — and at least one home — will always remain in her beloved New Jersey.
Queen Latifah's Jersey Ties
On 18 March 1970, in Newark, New Jersey, Rita Lamae and Lancelot Amos Owens welcomed a daughter to the world. Her name was Dana Elaine Owens, and she would one day become Queen Latifah.
Queen Latifah grew up in East Orange, New Jersey, and went to school in Irvington, which is in the Essex County area of New Jersey.
The star has always been proud of her Jersey roots and even wrote a song — the aptly named 'Jersey' — that speaks about how she can't forget New Jersey and is proud to call it 'home'.
She loves the area so much that the New Jersey native decided to remain in the New Jersey area even after finding fame. She owned a stunning mansion in the Colts Neck area of New Jersey which she sold in March 2015.
The brick-faced Colts Neck mansion was located on nine acres of perfectly manicured gardens, boasted six bedrooms, five bathrooms, a home theater, and an infinity pool. Unfortunately, it was a buyer's market at the time as Queen Latifah paid USD $2.1 million for the property and only sold it for USD $2 million.
Does Queen Latifah Still Live in New Jersey?
Queen Latifah is also the owner of a small home in Wayne, that she bought for USD $400,000 back in 1992. As far as the public is aware she has never sold this property.
Though she doesn't live in Newark anymore, the Queen is determined to make sure that those who do live in the area are well taken care of. She did this by investing in a USD $14 million property development project that will build 36 homes in downtown Newark.
When speaking to NJ, she said that she was proud to be a "part of the solution" of poverty in the area and declared, "I couldn't be more proud to be one of Newark's own today, this is home."
Where Does Queen Latifah Live Now?
If you know Queen Latifah, you know that she keeps her private life on the down-low in a major way. Because of this, nobody knows for sure where she lives these days, but the consensus is that she lives in Beverly Hills.
This is because the star is frequently spotted out and about in the Beverly Hills area and it is where her baby was thought to have been born.
In 2005, Queen Latifah purchased a USD $5.4 million home from Steven Spielberg. Since there is no public record of the house being listed on the market, it's thought that this is where she lives these days.
The 6,700-square-foot house features five bedrooms, seven bathrooms, vaulted wood beam ceilings, floor-to-ceiling windows in some rooms, and French doors throughout.
Where Else Has Queen Latifah Lived?
Queen Latifah has also lived in Hollywood and in 2014, the star listed her three-bedroom Hollywood Hills home for USD $1.9 million.
The house boasts hardwood floors, vaulted ceilings, and glass-tile fireplaces, and the 2,026-square-foot gated property has an outdoor spa tropical garden.
Other than her homes in the Hollywood Hills, Beverly Hills, and New Jersey area, the star doesn't seem to have owned any other properties.
Like most celebrities, Queen Latifah enjoys going on vacation to all sorts of destinations. Some of her favorite vacation spots include Mexico, France, Hawaii, and Jamaica.