Two-time Best Original Screenplay Oscar winner Quentin Tarantino makes movies that reflect a deep love for pop culture, and he has directed some of the most iconic films in American cinema. So, where does this filmmaker stay when not directing the next big blockbuster hit?
Quentin Tarantino lives in Ramat Aviv Gimel, Israel, with his wife, Daniella Pick, an Israeli singer and son, Leo. However, he spent a large portion of his life in Los Angeles, California, and also owns a home in Beverly Hills.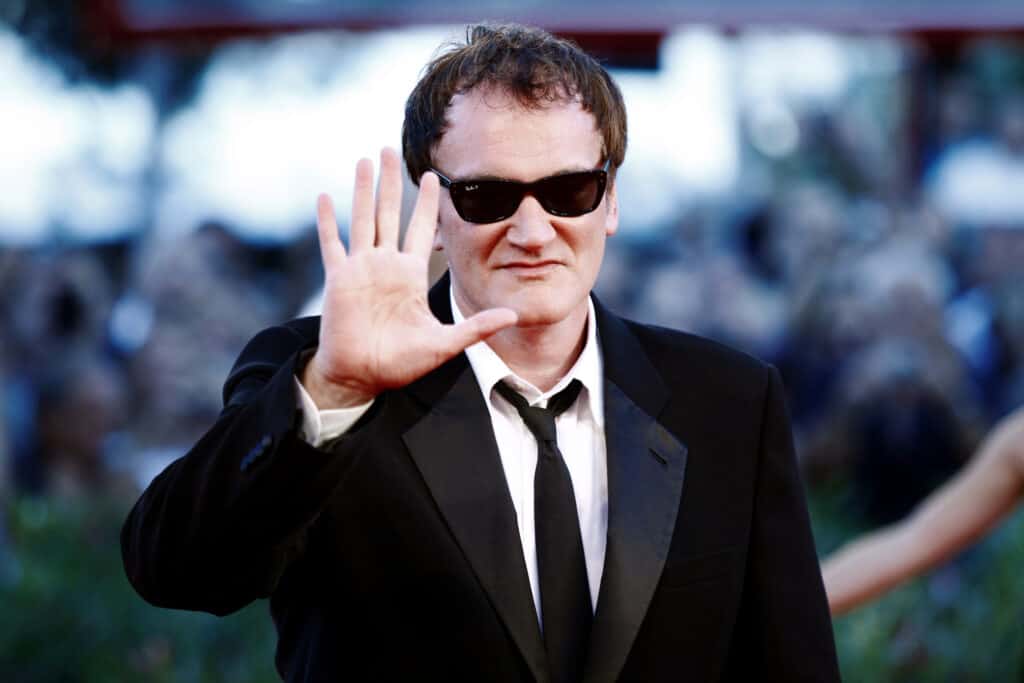 Quentin Tarantino has stated that Israel has become his home and that he loves living there with his growing family. Daniella Pick has said that although her husband is known for his flashy, violent films, their personal life there is actually quite modest and casual.
Life in Israel
The Jerusalem Post reported about how much Quentin Tarantino loves living in Israel, as he said, " Really, my life here [in Israel] is so wonderful."
Quentin Tarantino even offered up that he doesn't just feel at home there, but that it is truly his home, although he does make short trips back to the United States for Hollywood events like the Oscars.
It makes sense that Tarantino loves his new home, as it is the home of his wife and son. Although his films can lean heavy on violence and drama, Quentin Tarantino himself leads a quiet family life.
He spends his days with his family, writing and watching movies together. He also enjoys biking around town.
Quentin Tarantino has said that he can't hold a conversation in Hebrew just yet, but that he is learning and practicing constantly. He said that one strong reason for picking up the new language (other than the move) was for his son.
"Obviously, I'm going to learn. I don't want my [child] to speak a language I can't understand."
Daniella Pick offered similar sentiments about quiet family life, telling The Jerusalem Post that, "Quentin really loves my cooking and I make things that I know from home and also new things, I love the kitchen. We spend a lot of time during the day together, laughing, talking."
The couple met in 2009 when Quentin Tarantino traveled to Israel to promote his film, "Inglorious Basterds."
Daniella Pick seems incredibly proud of her husband's filmmaking career, saying that he is a genius. She also has a part in his 2019 film, "Once Upon a Time… in Hollywood."
Quentin Tarantino is photographed here in a promotional shot for his film, "One Upon a Time… In Hollywood."
Ties to Los Angeles
Although Quentin Tarantino now lives in Israel, he hasn't left Hollywood behind with nothing. 
Quentin Tarantino bought the historic art film house The New Beverly Cinema in 2007 to save it from being redeveloped. He did not purchase the business itself, just the building, but Tarantino did have sway over the films that are shown there.
Eventually, in 2014, Quentin Tarantino also took over operations of the business itself.
The Los Angeles Times called The New Beverly Cinema "Cheers" for movie lovers, as the movie theater screens many art flicks straight from Tarantino's personal collection.
The New Beverly Cinema was also featured in Quentin Tarantino's film, "Once Upon a Time… In Hollywood."
The building itself has a long and fascinating history that would pique any Tarantino fan's interest, as it was also a seedy nightclub called Slapsy Maxie's in the 1930s and an adult film house in the late 1960s and early 1970's called Eros theater.
The New Beverly Cinema is a retro, single-screen cinema that's a perfect visit spot for any Tarantino fan to pay homage to the director without paying for a flight to Israel.
Los Angeles Magazine quoted Quentin Tarantino as saying, "As long as I'm alive, and as long as I'm rich, The New Beverly will be there, showing double features in 35mm."
If any Tarantino fan is ever in Los Angeles, there are some other spots there that Quentin Tarantino himself recommends from the time that he spent living in the area.
The Los Angeles Times said any Tarantino buffs absolutely must check out Eddie Brandt's Saturday Matinee if they're in the city.
Quentin Tarantino himself said of the place, "That is hands down my favorite place to rent a movie and the place I would say for anyone who wanted to bone up on the grindhouse-type movies. It's the last man standing. There are a lot of pretenders to the throne, but that's the real one."