Sandra Bullock is an absolute icon, with her acting roles ranging from the hilarious "Miss Congeniality" to the downright creepy "Bird Box." So, where does a talented actress and legend like Sandra Bullock live when she isn't on set?
Sandra Bullock lives in New Orleans, Louisiana. Before making a move to New Orleans, the actress lived on Tybee Island in Georgia; Sandra Bullock also has an extensive real estate portfolio.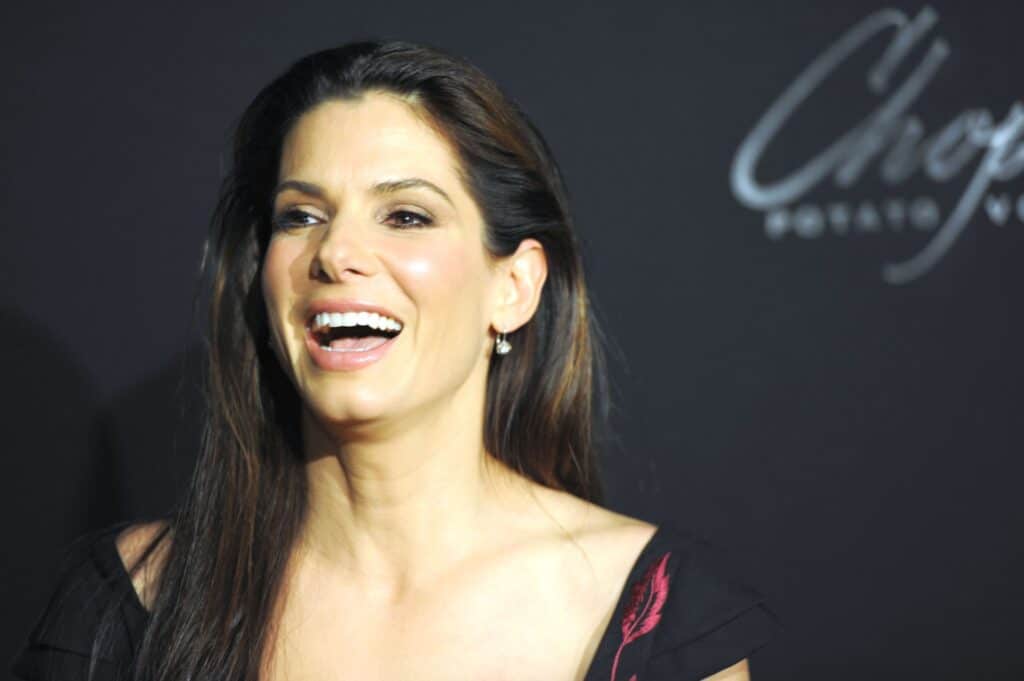 Although her main place of residence is in New Orleans, Louisiana, Sandra Bullock also owns multiple properties, including places in Manhattan and former homes in West Hollywood and Georgia. Read on to check out this accomplished actress's sweet houses.
Home in New Orleans, Louisiana
Sandra Bullock's main place of residence is her mansion in New Orleans, Louisiana. She apparently chose to stay in New Orleans because it helps her get away from the hectic lifestyles of Hollywood and New York.
Variety reports that Sandra Bullock purchased a gorgeous Victorian-era mansion in 2009 for $2,250,000 with her then-husband Jesse James. The two have since split up, and Sandra Bullock is now dating Bryan Randall.
The New Orleans home is 6,615 square feet with five bedrooms and four and a half bathrooms. The home is built in a beautiful Victorian style, with an ornate entryway, carved columns, and high ceilings.
Sandra Bullock's New Orleans home is full of history, dating back to when it was built in 1876 by architect William Freret.
Sandra Bullock has also adopted two children from Louisiana. Nola reported on the high-profile adoptions, with the manager of a Louisiana adoption program saying, "I hope people see this as an example that people don't have to be a newborn to be adopted."
Sandra Bullock has also heavily invested in fundraising for Warren Easton Charter High School, showing her dedication to the area.
Home in Los Angeles, California
Although her main place of residence is in New Orleans, during the COVID-19 pandemic, Sandra Bullock and her family decided to stay in Los Angeles.
The Daily Mail reports that Sandra Bullock purchased the elegant Tudor-style home in 2011 for $23 million.
The home sits on four acres of land and dates back to the 1940s — it seems as if Sandra Bullock has a taste for historic homes!
However, don't go on thinking that historic means crumbling; this gorgeous home features a home theater, a gym, a pool, and a tennis court. It also has eight bathrooms, seven bedrooms, and a guest house, just in case the seven bedrooms aren't enough to accommodate guests.
Former Home on Tybee Island, Georgia
Although Sandra Bullock has an extensive real estate portfolio, she also let one of her properties go in 2021. She sold her stunning beach house on Tybee Island, Georgia, for an unknown price, although the property was listed at $6.5 million.
You can take a virtual tour of the scenic home through this YouTube video, which showcases the glamorous interior design of the home. Luckily for the buyer, Sandra Bullock sold the home completely furnished.
The home is a beachfront property and makes it the perfect vacation destination. It sits on nearly three acres of land.
Homes and Gardens reports that prior to the sale, Sandra Bullock opted to rent out the property as a vacation spot for a whopping $1,400 a night rather than let the place sit idle.
The main house is 3,360 square feet, and the guest house is 2,848 square feet, with a total of seven bedrooms and six bathrooms. The home is decorated in an airy, beachy style with white linens and wicker furniture.
Although one might be tempted to simply relax by the beach, the home features a ton of amenities, including a pool, a games room, and a basketball court.
Sandra Bullock also sold another one of her properties, her West Hollywood home, in 2021. The property sold for $2.925 million; Sandra Bullock originally purchased the home in 2001 for $1.485 million.
She's certainly a star of the silver screen, but it appears as if Sandra Bullock is also a real estate star! She's definitely invested in some absolutely stunning homes.