Shawn Mendes began his career on the now-defunct video-sharing platform Vine, and his career blew up from there; today, he is known for pop hits such as "Stitches" and "Never Be Alone." Where does this pop music icon live?
Shawn Mendes lives in a condominium in Toronto, Ontario, although the musician also stays in Los Angeles often. Shawn Mendes actually grew up close to Toronto in the nearby town of Pickering.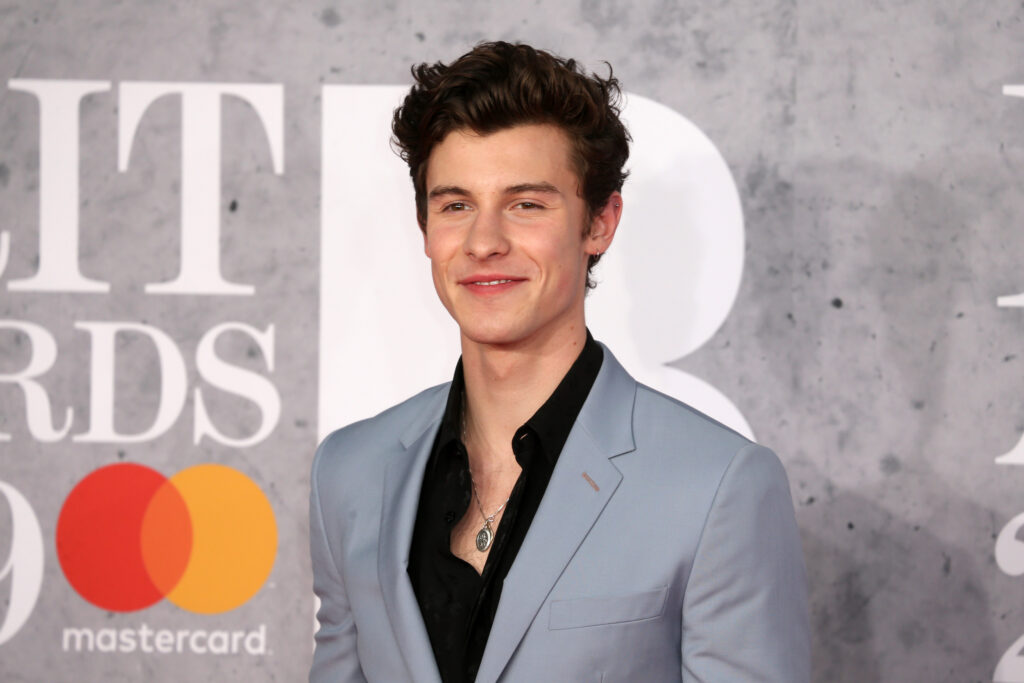 In Shawn Mendes' Netflix documentary, "Shawn Mendes: In Wonder," the singer offered fans a glimpse into his home and into the realities of living in Toronto. However, Shawn Mendes also stays with his girlfriend, musician Camilla Cabello, at her home in Los Angeles.
Views from the 6ix
Although Drake may have his own views, Shawn Mendes also shared his own view of the city in his exclusive Netlfix documentary, "Shawn Mendes: In Wonder."
In the documentary, Shawn Mendes shares an intimate glimpse of his life with his fan following, including views of his condo in Toronto and shots of his hometown of Pickering, Ontario.
In a 2016 Rolling Stone interview, Shawn Mendes said that life in his small hometown of Pickering could be "suffocating at times," although the same cannot be said about his massive condo in downtown Toronto.
Shawn Mendes posted this video to Instagram, which shares some views from his Toronto apartment.
The Toronto Sun reports that Shawn Mendes has a swanky apartment in the downtown core of Toronto, Ontario. The 1,144-square-foot condo features three bedrooms and two bathrooms, as well as stunning views of the city, which are easy to enjoy given the condo's 750-square-foot balcony.
Many Torontonians could relate to Shawn Mendes' experiences in "Shawn Mendes: In Wonder" — or, they could at least relate to one experience of Toronto living, which Shawn Mendes expressed in the documentary.
"This view is, like, the best view I have ever seen in Toronto," Shawn Mendes says of his views of the CN Tower in the documentary, before continuing, "Except for them building this gross thing. What is that? Oh my god. They're building a mall or something."
Huffington Post reports that the construction that Shawn Mendes was referring to was actually a condominium, the Well. Perhaps he can write a letter to the city council about the housing crisis.
However, Shawn Mendes did not spend the COVID-19 lockdown in Toronto, Ontario, but with his girlfriend, Camilla Cabello, at her home in the Hollywood Hills.
Los Angeles Living
Heavy reports that Shawn Mendes spent at least part of the COVID-19 pandemic with Camilla Cabello at her home in Los Angeles.
Camilla Cabello purchased her place in the Hollywood Hills area of Los Angeles in 2019 for $3.38 million. The mansion four bedrooms and four bathrooms which are designed with an open floor plan — it also has a small pool.
However, Los Angeles living was not all sun and swimming pools despite the gorgeous location, as TMZ reports that Camilla Cabello's home was broken into in 2021. Apparently, the thieves made off with Shawn Mendes' car, a Mercedes SUV.
Although Shawn Mendes has an apartment in Toronto, it is unclear if he will stay there for much longer, as he was spotted looking for homes in Miami with Camilla Cabello.
"Shawn Mendes: In Wonder"
For fans desiring to know even more about Shawn Mendes and his life, there is always his documentary, "Shawn Mendes: In Wonder," which was released in 2020 on the streaming platform Netflix.
The New York Times reviewed the documentary, in which Shawn Mendes says that he often longs for the less stressful days in his hometown, without the pressures of stardom. Instead, back then, he could just get high with his friends and stare at the stars.
However, Shawn Mendes is among the blinding lights of stardom now — the documentary explores events such as having to cancel a show in Brazil and dealing with the fallout of disappointing thousands of fans.
Still, critics described the documentary as somewhat of a shallow glimpse into his life, with nothing new to say about the pressures of fame and celebrity. It was produced, in part, to promote Shawn Mendes' upcoming album at the time.
That being said, for fans who want to know more about the pop sensation, it does offer up some pretty sweet views of his apartment in Toronto — although potentially not sweet for much longer.