Snoop Dogg, formally Calvin Cordozar Broadus Jr, is an American rapper, songwriter, actor, and media personality. His debut solo album, "Doggystyle" was produced by Dr. Dre in 1993 and came in at number one on Billboard's Top R&B/Hip-Hop Albums chart. Throughout the years, Snoop Dogg came out with a number of albums and became popular in the entertainment industry for his funny and charismatic personality.
Snoop Dogg purchased a home in the middle-class suburb of Diamond Bar, California in 1998 and has been living in it ever since. The home is located in a gated community and takes up approximately 2.8 acres of land, 4,000 square feet, and is the perfect estate for the rapper with a handful of useful amenities.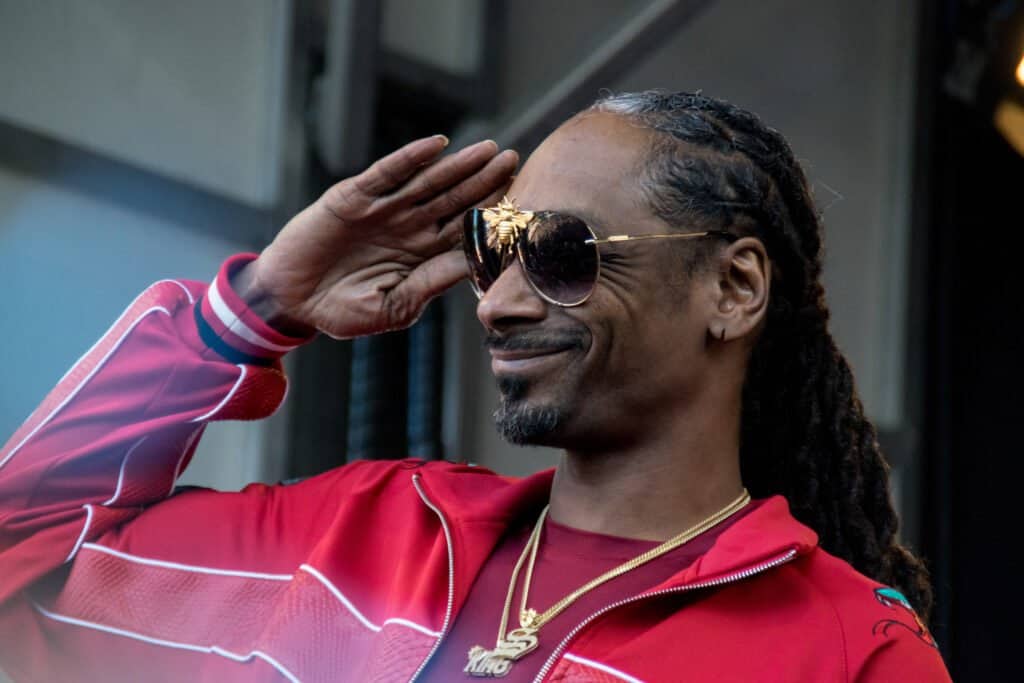 The rapper is originally from the west coast and has truly built up his image as a popular rapper, singer, songwriter, producer, actor, and media personality, racking up a net worth of about $150 million. His music career took off after being discovered by Dr. Dre in 1992.
Snoop Dogg's Career in the Entertainment Industry
Snoop Dogg's fame dates back to 1992 when he was discovered by Dr. Dre. Before seriously pursuing a rap career, he was in and out of prison for years after high school, but later discovered his talent for rhyming and songwriting.
Dr. Dre became Snoop Dogg's mentor in the music industry, and with his help, Snoop Dogg released his first debut album, "Doggystyle", in 1993. Within the first week of being released, the album sold nearly a million copies, and soon after, the album went quadruple platinum.
His very first album entered the Billboard 200 chart at number one, becoming the first-ever debut album to reach this high of a status. People in the music industry knew that the new rapper would have huge potential in hip-hop.
His second album, "Tha Doggfather", was released in 1996 and once again, became certified double platinum. The gangsta rap movement was slowing down, and for a few years after the release of his second album, Snoop Dogg struggled to generate as much excitement in the hip-hop world as he once did.
Although for a few years he struggled to sell more records, Snoop Dogg actually gained a bit of popularity due to his "cartoonish" and very "chilled-out" persona. His slang and verbal tics became popular and drew a lot of attention.
He quickly began to revamp his image and decided to switch from gangsta rap to a calmer lyrical aesthetic.
Snoop Dogg released a total of nine albums between 1998 and 2011. His popularity kept growing, as he began to be featured on radio and television shows, talk shows, and even Martha Stewart's cooking show.
He was briefly called "Snoop Lion" in 2012, with the release of his reggae album "Reincarnated". He eventually went back to his original name of Snoop Dogg and released funk and R&B albums "Bush" and "Neva Left"
Since 2017, Snoop Dogg received a star on the Hollywood Walk of Fame, has had partnerships with Adidas, Netflix, and collaborated with numerous charting artists that he now considers his close friends. Snoop Dogg is respected in not only the music industry but the entertainment industry and Hollywood, in general.
The Snoop Dogg Residence
Snoop Dogg has been an investor and entrepreneur for years, putting money into the right projects and deals, leading him to have a high net worth of over $150 million. Being in the industry for a long time now, he knows the ins and outs of great wealth, but he never splurged on an extremely expensive mansion in California.
He purchased his home in 1998 for around $720,000, which definitely is not a bad price for the size and area. The rapper's mansion is located inside of a middle-class suburb known as Diamond Bar near Los Angeles and sits on a cul-de-sac.
The home has about 4,000 square feet of living space, sits on 2.8 acres, and features 4 bedrooms, 4 bathrooms, a pool, a spa, and a basketball court. Around the home are stunning views that make this home even better.
Snoop Dogg apparently also purchased another home on the same street as the main mansion, which he liked to call "Tha Chuuuch". Sources say that the house functions as a man-cave where he goes to record more music and plays basketball with friends.