Vanessa Bryant has always been a private person, who only became more visible to the public fairly recently in order to represent the Bryant family after a tragic loss in 2020. Now, it's only logical that people are getting curious about how she is holding up, and where she lives given the tectonic shifts she and her family have faced. So–where does the wife of an NBA legend, philanthropist, and business executive live?
The Queen Mamba – Vanessa Bryant – and her three daughters Natalia, Bianka, and Capri reside in a gated community in Newport Coast, a 7,700-acre community in Newport Beach, California.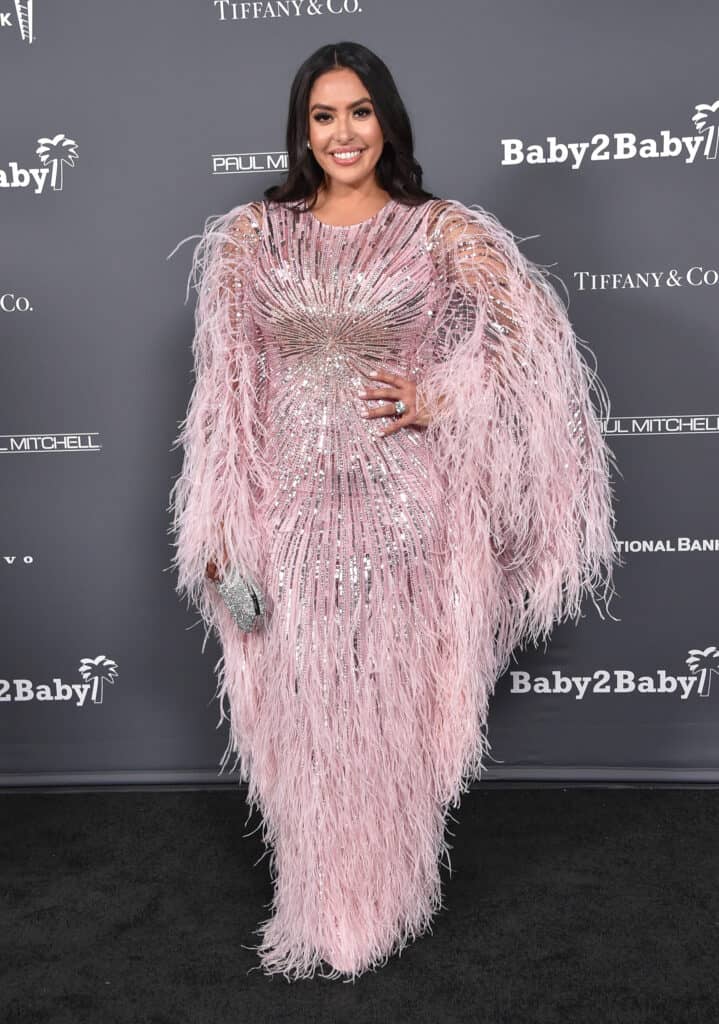 The Bryants acquired a few more homes in the Newport Beach area during their nineteen-year marriage.
In 2020, Vanessa sold an investment home she owned with her late husband in Irvine, California for $2 million. The 2,400 square-foot, Tuscan-style house was acquired by the couple for $1.3 million back in 2013. The buyer of the Irvine house put it back on the market for $2.6 million.
The whirlwind romance that started it all
Vanessa Laine met Kobe Bryant in November 1999. After a six-month romance, the young couple got engaged and married in 2001. They were blessed with four daughters, Natalia, Gianna, Bianka, and Capri.
It was a whirlwind romance filled with ups and much-publicized downs. Their marriage was first challenged when Kobe was charged with sexual assault in 2003, which was eventually dropped.
In 2011 their marriage was on the brink of ending, with a signed divorce petition by Vanessa citing irreconcilable differences. The ordeal lasted for two years until they reconciled in 2013. Kobe announced the happy news on a Facebook post.
After Kobe's retirement from the National Basketball Association in 2016, he embraced his job as a husband to Vanessa and father to their four children.
Tragedy hits Team Bryant 
On January 26, 2020, the entire world was shaken by the news of the tragic death of Kobe Bryant and his daughter Giana, along with 7 other passengers when their helicopter crashed in Calabasas, California.
A tribute event was held on February 24, 2020, in the Laker legend's home court of 20 years, Staples Center (now Crypto.com Arena). Fans in the arena roared in support of the grieving widow as she was called on to the stage to deliver her farewell to her beloved husband and daughter.
Vanessa tearfully remarked, "God knew they couldn't be on this earth without each other." She closed with "We love and miss you, Boo-boo and Gigi. May you both rest in peace and have fun in heaven until we meet again one day. We love you both and miss you. Forever and always. Mommy."
Moving forward having suffered great losses
In interviews years after the crash, Vanessa mentioned, "I can't say that there aren't days when I feel like I can't survive to the next." Despite all the pain, she is still able to manage a smile all because of her daughters.
To celebrate her love for her husband, Vanessa posted on Instagram in 2021 their wedding photo, commemorating what would have been their 20th anniversary.
Vanessa keeps the memory of her husband and daughter alive through the Mamba & Mambacita Sports Foundation by creating a positive impact for underserved athletes and boys and girls in sports. In March 2022, she announced in an Instagram post that the foundation is to continue its partnership with Nike.
She explained that with the renewed partnership, fans will be able to get access to Nike products in honor of Kobe and Gigi. She also mentioned that Nike is donating all of the profits earned from Gianna's shoes to the Mamba and Mambacita Sports Foundation.
Kobe's 18-year contract with Nike ended in 2021 and interest along with prices of his limited edition shoes has skyrocketed in the reseller market after his death.
Queen Mamba, the public persona
Vanessa Bryant wears many hats aside from being dedicated mom to Natalia, Bianka, and Capri. She is a philanthropist who founded, along with her husband, the VIVO Foundation which was later renamed the Kobe and Vanessa Bryant Foundation.
She also serves as Chairman and President of Mamba and Mambacita Sports Foundation, a nonprofit aimed at helping underserved boys and girls in the realm of sports. She has the role of president and CEO of Granity Studios, a multimedia content company which was founded in 2013.
Kobe may have been the NBA's most valuable player, but in the Bryant family's team, Vanessa is the true MVP. With her strength, courage and determination to push forward she kept them together and built them a home.