Warren Buffet is an American investor, philanthropist, and chairman and CEO of Berkshire Hathway. As of December 2020, he is considered the world's fourth wealthiest person, having a net worth of over $88.6 billion. Buffet is one of the most successful investors and his company, Berkshire Hathway, owns the majority shares of large corporations such as GEICO, Duracell, Dairy Queen, and Fruit of the Loom.
Despite Warren Buffet's high net worth, he still lives modestly in Omaha, Nebraska. He purchased the home in 1958 for $31,500 and has not moved out or upgraded since.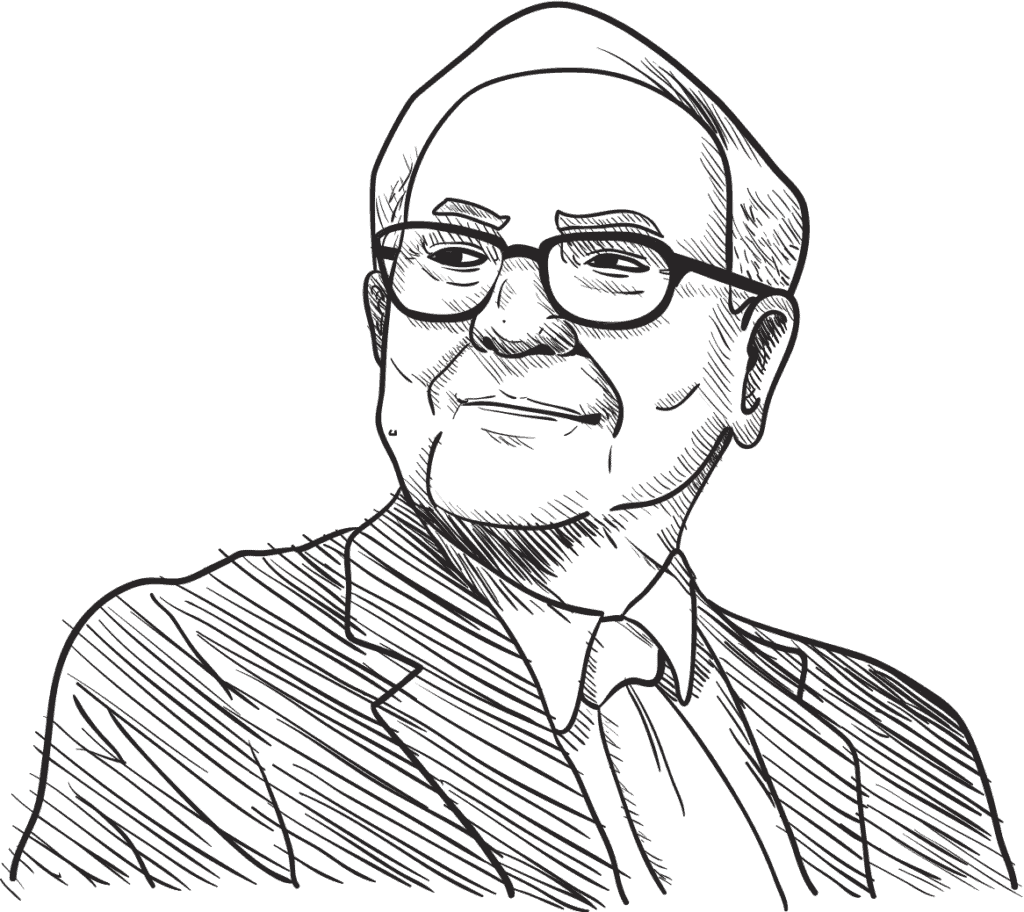 Warren Buffet is not your typical billionaire or successful investor. He is the fourth richest man in the world, yet he lives in a modest home in Omaha, where he has been for the entirety of his life.
Buffet is a philanthropist in the sense that he wants to give away the majority of his wealth, and has always stood by donating money to charity. Promising to give away over 99% of his wealth, he has also previously asked other billionaires to give away at least half of their wealth.
Warren Buffet's Career & View of Money
Buffet has had an eye for money and business in his blood starting at a young age. Purchasing his very first stock at just 11 years old, Buffet had always been working and learning how to be responsible with money.
Warren's father, Howard Buffet, owned a small brokerage in Nebraska. He would always spend time watching investors and trying to understand what they were talking about when it came to the stock market.
Originally, Buffet did not want to attend college, although his father ended up pushing him to continue his education. He finished his business degree at the University of Pennsylvania in just three years, and after getting rejected from Harvard Business School, he enrolled in a Master's program at Columbia University.
Buffet learned more about investing while learning under Benjamin Graham, his idol, and David Dodd, who later became a lifelong friend of his. Buffet learned about value investing in Benjamin Graham's class about securities analysis.
Warren Buffet idolized Ben Graham and even offered to work at the Graham partnership for free. Ben turned him down, and both he and Warren's father advised Warren not to work on Wall Street after graduating.
Warren ended up working at his father's brokerage for some time before he began teaching night classes at the University of Omaha. Eventually, Warren gathered enough money and partners to start his own company and gained full control of Berkshire Hathaway.
Buffet follows a very strategic investment plan to this day, and it is no secret that his strategy works. He says that one of the biggest factors to take into consideration as an investor is to look at the company as a whole when choosing stocks, to truly understand the company's potential of doing well.
Buffet's Modest Home
Warren is in no doubt one of the most successful men in the world when it comes to financials and investments. However, he continues to live a very modest lifestyle regardless of his wealth and resides in a home that is approximately .001% of his total net worth.
Billionaire Warren Buffet purchased his home in a quiet neighborhood in Omaha, Nebraska in 1959 for $31,500. In "today's dollars" the house would be about $250,000.
The home is about 6,570 square feet featuring five bedrooms and three bathrooms. He often gets asked the question of why he hasn't moved to a more extravagant home and his answer is always, "I'm happy there. I'd move if I thought I'd be happier someplace else".
Living in the same home since 1958 isn't the only way Buffet manages to live quite frugally while being a billionaire. He believes in giving away a majority of the wealth and has never been too interested in the finer things in life.
Warren Buffet starts his day with a cheap breakfast, doesn't spend almost any money on cars, used a Nokia flip-phone long after smartphones became popular, doesn't splurge on designer items, and even still uses coupons. Very unlike your typical billionaire!
Buffet's main residence is in Nebraska, although he did own a nice vacation home in California that was put on the market for $11 million in 2017. The home has been on the market for quite some time, and Buffet does not want to budge on the price.
The 3,600 square foot beach home is in Emerald Bay, just feet away from the Pacific Ocean. The home was originally purchased by Warren Buffet and his wife in 1971 for $150,000.