Mark Rober is an American engineer and inventor, best known for his career on YouTube. He shares videos on various science projects, do-it-yourself gadgets, and cool and creative ideas for kids and teens. A number of Mark Rober's videos have gone viral, and he has collaborated with a few other big Youtubers, such as Mr. Beast in the past. Before his job as a full-time YouTuber, Rober has worked for NASA and Apple Inc.
Mark Rober currently lives in Sunnyvale, California in Santa Clara County with his wife and son. He purchased his home back in 2015 but not much is known about the actual residence.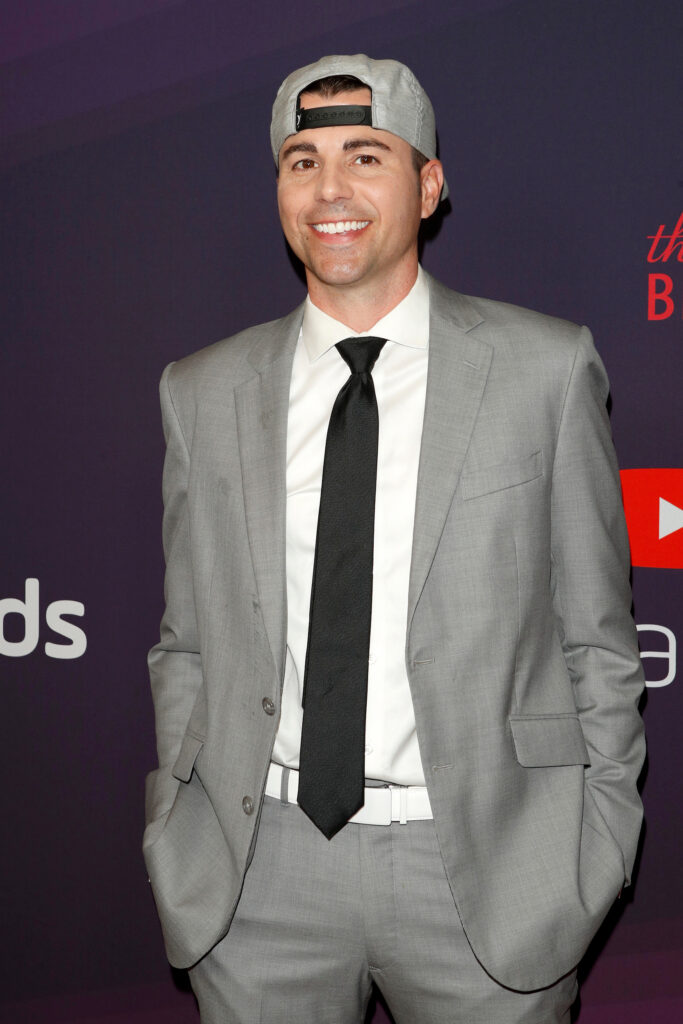 The former NASA and Apple engineer has created a fun and engaging community on YouTube to get kids, teenagers, and even adults more interested in science. His channel is dedicated to publishing interesting content for people of all ages and has become extremely popular throughout his career because of his knowledgeable nature on various topics and enthusiastic personality.
Mark Rober's Beginnings and Impressive Career Timeline
Mark Rober was born and raised in Orange County, California, and found an interest in science at a young age. He was a highly-knowledgeable student in high school, especially in the sciences before going on to attend Brigham Young University for Mechanical Engineering.
After graduating from his undergraduate studies, Mark decided to further his education and attend the University of Southern California for a Master's program.
In 2004, Mark Rober joined the NASA Jet Propulsion Lab where he worked for the next nine years. Seven out of the nine years of working there, Mark spent working on the Mars Curiosity rover which now has been on Mars for several years.
In addition to the Mars Curiosity rover, Mark also worked on projects including hardware on a number of Jet Propulsion Lab missions. Some of the projects include AMT, GRAIL, SMAP, and the Mars Science Laboratory.
Mark Rober was one of the primary architects for "JPL Wired" and published a case study about wiki technology in a high-tech organization.
After stepping away from the NASA Jet Propulsion Lab, Mark secretly worked for Apple Inc. in their product design sector as a mechanical engineer. Rober worked at the company for around four years, from 2015 to 2019, and broke the news to his fans on Instagram.
Mark Rober started his YouTube channel for fun back in 2011, posting a video of his "iPad" Halloween costume. The costume included Rober placing one iPad on the front of his body and one on his back and linking the two using Facetime to "see" through his body.
The illusion shocked viewers and the video ended up having 1.5 million views in just one day.
In 2012, Mark started to pursue his new idea called "Digital Dudz", a range of Halloween costumes that involved mobile apps. He sold the costumes online, and even though YouTube was his only advertising, the company ended up earning a quarter of a million dollars in just three weeks.
The costumes were being sold in a number of Party City stores across the nation and other specialty stores, and Rober sold the company in 2013 to Morphsuits.
He holds the patent for the integration of apps with clothing and costumes.
Mark's Youtube Channel
Mark Rober's YouTube channel has 17 million subscribers as of March 2021, and his videos cover a variety of topics. He makes videos that are original, fun, and engaging for any audience, and they have been featured on a number of television and talk shows, including Jimmy Kimmel.
Some video topics include April Fools' Day pranks, making useful gadgets, and egg drop competitions. He only posts about 1 video per month, but in one day, the videos he uploads get around 2.8 million views.
His main sources of income are now YouTube and his engineering courses online. His net worth is approximately $5 million and sources have stated that he receives around $22,000 per day or $8 million a year from ads that run on his videos.
The YouTuber's Home in California
Mark Rober has been living in Sunnyvale, California with his wife and son since 2015. Not much is known about his actual home or exact address and he tends to live a very private life.
Mark does shoot some of his video content at his home but doesn't really show his audience a look at the outside.