Adam Sandler is a long-time favorite of many movie and TV fanatics, but did you know Sandler has a group of friends that have appeared together in movies consistently for many years?
Adam Sandler has appeared in over 60 films, most of which are produced by Happy Madison Productions, Sandler's own production company he launched in 1999. He has a core group of friends who are regularly cast in movies produced by the company, including David Spade, Kevin James, Chris Rock, and more.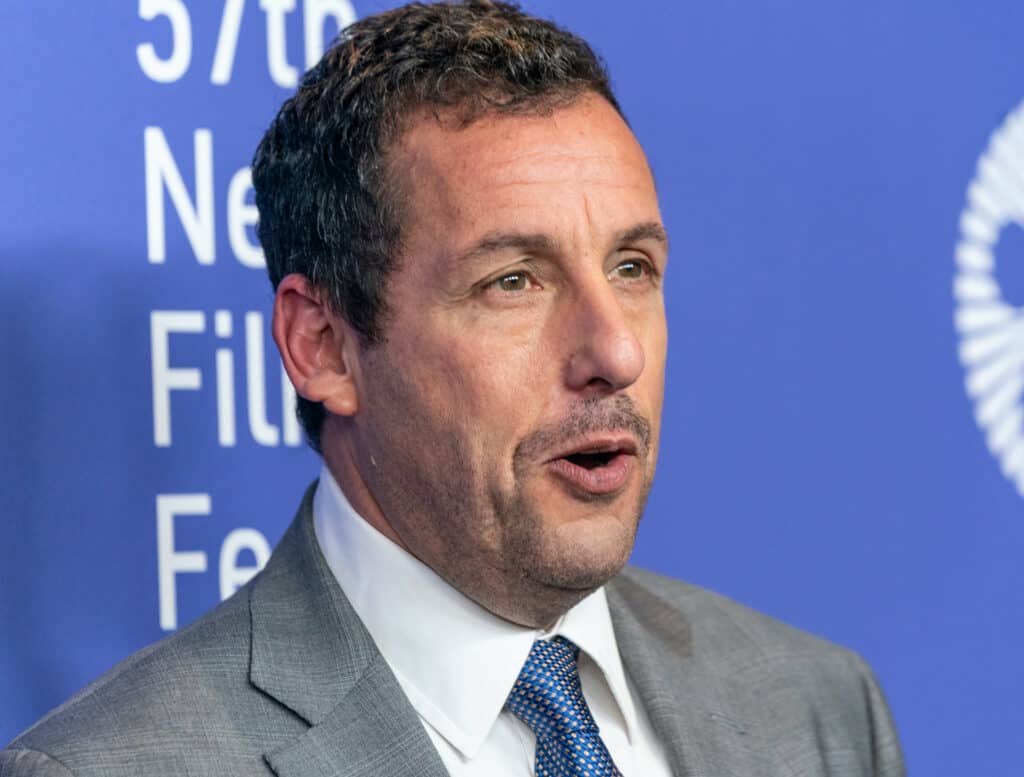 Here is a brief timeline detailing how Sandler met some of his closest friends and their time together.
The Early Stages
Sandler began his career by playing 'Smitty' on The Cosby Show and his debut film was titled Going Overboard,' which was released in 1989.
After, he was hired as a writer on SNL and became friends with a group of people who, little did he know at the time, would play big roles in many movies to come. Among them: David Spade, Rob Schneider, Chris Farley, and Chris rock.
Post-SNL Breakout
After his time at SNL (which came to an end after five seasons), Sandler created Happy Madison Productions, and he immediately began producing and releasing movies under its name. The company was created in 1999, the same year its first movie came out.
As Happy Madison continued to produce films, a few names kept popping up almost as 'regulars' cast in the films, one of whom is Chris Rock. Rock and Sandler were hired on SNL around the same time, and have been friends since.
Others include Allen Covert, Rob Schneider, Jackie Sandler, Nick Swardson, Dennis Dugan, Kevin Nealon, Kevin James, and John Farley.
Jackie Sandler is Adam's real-life wife, and they have been married since 2003. They met on the set of Sandler's film Big Daddy, where she was cast in a minor role. She was a model and actress looking for her big break when she got the minor role, and by the time the movie was released, the pair were together. It's safe to say Jackie and Sandler are the best of friends; she is in several of his movies, they have been together for over 20 years, and they have two children together, who also play parts in his movies. More than once, Jackie has told Sandler to re-do a romantic scene in a movie – like with Drew Barrymore in 50 First Dates, stating that Sandler didn't 'look alive' doing the scene.
Next, Rock has been in Sandler's films throughout the years, including Pauly Shore is Dead, The Longest Yard, You Don't Mess with the Zohan, Grown Ups, Grown Ups 2, and most recently, The Week Of.
Not only is Chris Rock seen in a host of Sandler films, but Rob Schneider and Sandler have appeared together 18 times, beginning with The Waterboy back in 1998, and most recently Sandy Wexler in 2017.
However, The Waterboy was not the first time the pair met. Schneider moved to Los Angeles in the late 1980s, which is when Sandler was performing stand-up comedy. The two met at a gig Sandler was doing and have been friends since.
One more person who has been a consistent character in Sandler's films is Kevin James. James and Sandler appear together in at least four films. Sandler and James have even been the grand marshal for the Pepsi 400 NASCAR race, multiple times, promoting different movies.
Finally, Jennifer Anniston and Sandler have been friends since the beginning of Sandler's career. They joke that they met at breakfast and Anniston was chewing loudly, annoying Sandler greatly.
Once Sandler got his development deal with Netflix, he jumped at the chance to cast Anniston in one of the movies, talking about how well they work together on-screen.
Since Sandler has continued the deal with Netflix, which will produce even more films that households love, it is known that without a doubt, the films will cast more of his long-time friends.
They're Just Like Us
Sometimes it feels as though celebrities are some mystical creatures in a far-off land most of us will never go to, but Sandler and Spade bridge that gap. They ride slides together and even give each other gifts in the form of luxury cars. However, every time Spade and Sandler talk on the phone, Spade impersonates Sandler in a mocking and silly way. That is the ultimate act that lets us know … celebrity friend groups really are just like us.