Brandon Anderson Paak, more popularly known as Anderson .Paak, is an American rapper, songwriter, drummer, and record producer. This artist astounds his audience with his exceptional skills, so it's no wonder fans are curious about who the multi-talented star is signed to.
The famous rapper, Anderson .Paak, is signed to Dre's Aftermath Entertainment. This American record label was founded by a hip-hop producer, Dr. Dre, and represents the biggest and most famous rappers in the music industry.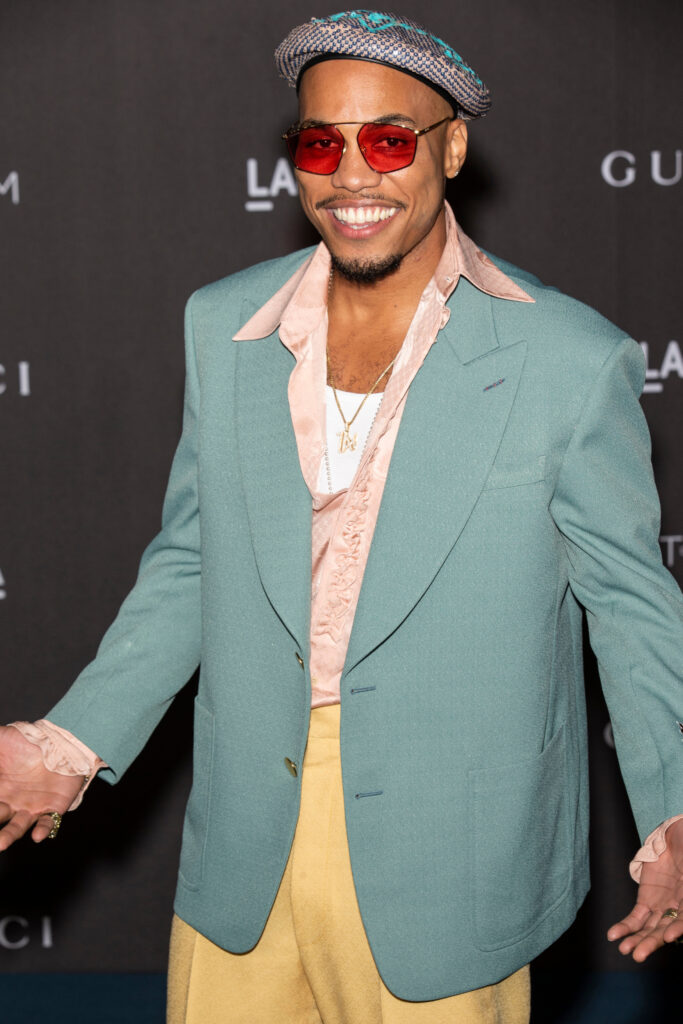 Who Is Anderson Paak?
Brandon Anderson Paak, born on Feb. 8, 1986, is a talented artist. He is best known as Anderson Paak, and raps, writes songs, and even produces for record labels.
This gifted artist rose to fame after he was enlisted by the N.W.A maestro in singing on six tracks in his 2015 album, Compton. After that, he was introduced to Aftermath Entertainment owned by Dr. Dre, a record producer.
Anderson Paak has received three Grammy awards, including the best R&B album through his next release for Dre's Aftermath label, Oxnard (2018) and Ventura (2019).
Forming the neo-soul Silk Sonic group with singer Bruno Mars in 2021, they produced the single "Leave the Door Open" that captivated their fans and audience.
What Is Anderson .Paak's Nationality?
Anderson Paak is an American rapper born in Oxnard, California, United States. He is of an African-American-Korean heritage, making him multi-racial. His mother was born in South Korea to a Korean woman and an African American soldier. His father was an African American.
What Happened to Anderson .Paak's Parents?
Not many fans knew that the fantastic artist experienced a difficult childhood while growing up. Watching his father abuse his mother almost to death must have been traumatic for him.
His father was Ronald Anderson, a recruited African American soldier in the Navy. He got married to Brend Hills (Anderson Paak's mother), who had two daughters from her previous marriage.
Both parents were imprisoned during his childhood. At the age of seven, his father was incarcerated for 14 years due to domestic violence toward his mother. As a young child, he watched as his mother was abused and almost choked to death by his father. They eventually divorced, however.
That's not all; in his teen years, his mother was imprisoned for defrauding investors and had to serve seven years in prison.
At some point in his life, Anderson Paak lost his job and was once homeless. He struggled to make ends meet with his musical skills to cater to his family. It wasn't easy for the young artist. There were hard times, but he eventually got signed into one of the biggest labels, Dr. Dre Aftermath Entertainment, where he released successful albums.
Who Is Anderson .Paak's Wife?
The multitalented American rapper is married to Jae Lin Chang. She grew up in South Korea and had a child named Soul Rasheed with the rapper. She is also a gospel singer in the Urban Pilgrims Church.
Aside from her name and the fact that she is South Korean, not much is known about the rapper's wife. Unlike other celebrities who brought their personal life to the public, Anderson .Paak likes to keep his personal relationships private.
Although Jae Lin isn't interested in being the center of attention, she prefers to cheer her husband on from the sidelines. It is also known that she has been with the rapper through difficult times, from being jobless to becoming homeless and even squatting at their friend and relatives' places. She was by his side through it all.
How Did Anderson Paak Meet His Wife Jae Lin?
Talk about a teacher-student romance. The married couple first met in the mid-2000s at the Musicians Institute of Hollywood in Los Angeles. Anderson .Paak was the teaching assistant, whereas Jae Lin was a student pursuing her music career.
Their love blossomed from there. They got married in November 2011 and had their first child, Soul Rasheed. The young couple had experienced their lows before rising to fame. Struggling to make ends meet, they had gone through hard times but overcame all circumstances.
The family lives happily in a modest house at the southern end of California's San Fernando Valley. They also welcomed another son a few years ago named Shine.
What Is Anderson Paak's Net Worth?
Anderson .Paak made a name for himself after tough times in his early years. He thrived to become what he is today. This rapper, songwriter, drummer, and record producer has an estimated net worth of $4 million.