For many, Hannah Margaret Selleck will have been a name you've heard of if you follow her father. And for others who may not have heard of the name, you might now be wondering: who is Hannah Selleck?
Hannah Margaret Selleck is the daughter of the famous actor Tom Selleck who has starred in TV series such as Magnum P.I. and Blue Bloods and has additionally made appearances in popular Hollywood movies like Three Men and a Baby. Although she was born into Hollywood luxury, Selleck took a more subtle career path and chose to open her own horse breeding business instead of taking up acting.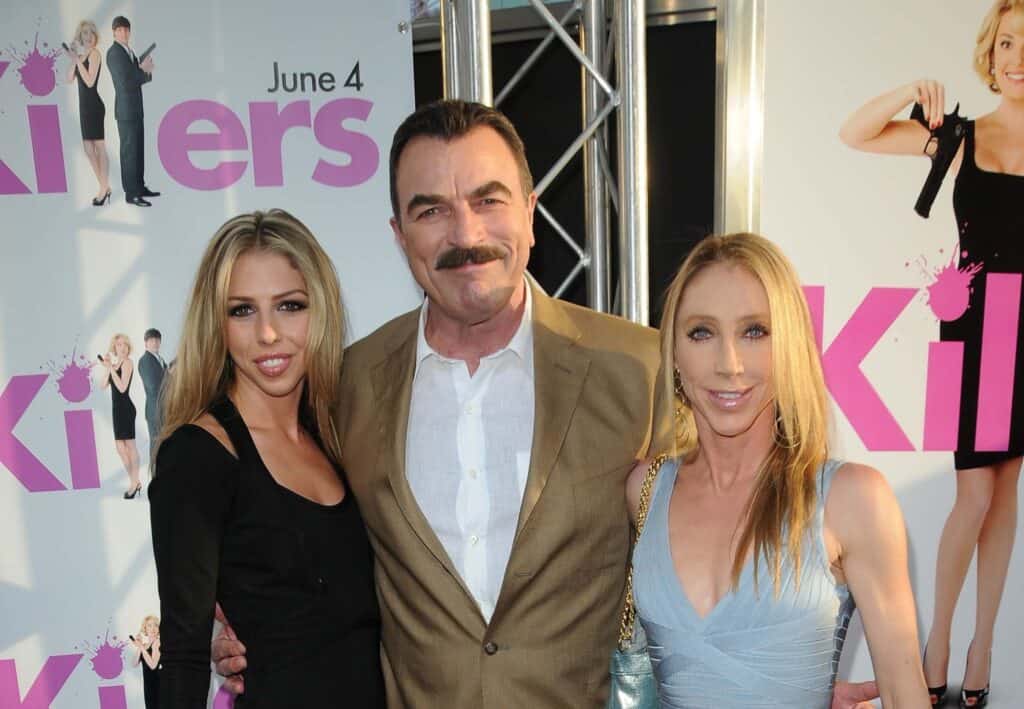 If you're interested in discovering more about who Selleck is and what her childhood was like then this article's for you. Keep reading below and you'll find the answers to your questions.
Life Away From The Limelight
Born on 16 December 1988 to actor Tom Selleck and his wife and actress Jillie Selleck, Selleck was brought up away from the limelight that her parents shone on her through their successful Hollywood acting careers, as she experienced life on a ranch in California.
Growing up on a ranch meant that there was a selection of horses there too and this is what ignited Selleck's undeniable passion for horses at a young age.
As a youngster, Selleck participated in horse riding lessons which enabled her to develop a natural knack with horses.
By the age of 14, Selleck had started competing. Eventually, she went on to train at Foxfield Riding School in California.
Her parents backed her every step of the way. Below is an excerpt from an interview with EQ Living's Emily Riden, where Selleck was discussing her earlier years and her career.
"They [Tom & Jillie] encouraged me to be passionate about it [horse riding] and immersed in it, and from there it was kind of on me how much I wanted it. They always let me take the lead. If I wanted to move barns or trainers, that was my decision.
"My parents were generous enough to support the riding and keep my good horses while I was in school, but the idea was that I was going to school to prepare for a career that could then support my riding."
World-Class Equestrian
When she was 16, Selleck started working with Karen Healey and it was under her that she won at a variety of shows and championships including the 2008 North American Junior and Young Rider Championships, the 2008 Platinum Performance/U.S. Equestrian Federation (USEF) Show Jumping Talent Search Finals–West. Additionally, she came second in the 2007 Pessoa/USEF Medal Finals.
Selleck doesn't take all the credit for her wins through as she credits having great trainers like Karen for helping her to enhance and build on her skills.
"I was always very independent growing up. I was knowledgeable, but you have to work under great people to learn it and really hone your skill."
Professional Horse Breeding
It wasn't until her horse Tosca—whom she competed in many races with—retired that a new business venture came into play, and that venture was horse breeding. The idea was suggested by her father Tom, and this is where Selleck's profession as a horse breeder began.
Unlike some other breeders, Selleck strives to breed high-caliber horses who'll have long and fulfilling lives in the industry she works in.
"I like to try and find who is best to do these things and have the best people work with them. I'm a little bit of a perfectionist, so I want everything done right," Hannah described in her interview with Emily Riden.
For Hannah, horses are a massive passion of hers. While she chose not to pursue a career in acting like her parents did, it's clear Hannah has achieved much success as a world-class equestrian and a horse breeder.