Tom Selleck was one of the most popular actors of the 1980s and continues to star in popular TV today. Throughout his career, he has been accused of both being both homosexual and a homophobe, though with little evidence for either claim.
It is believed that Tom Selleck is not gay. He has been married twice and never made a statement to indicate that he is anything other than heterosexual. These rumors began in the 1980s and were intensified by a series of placards in the early 1990s and their subsequent reprinting in newspapers. Selleck filed a lawsuit against the paper responsible, eventually settling out of court for an undisclosed sum.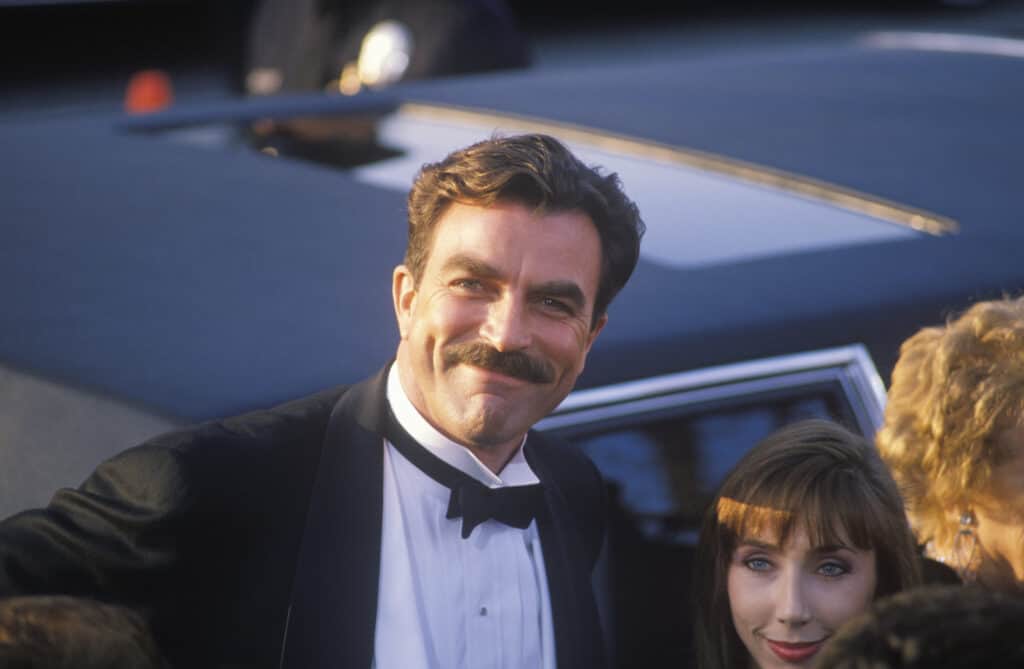 To learn more about the bizarre circumstances that reignited the rumors around Selleck's private life, continue reading below.
Selleck's Family Life
Tom Selleck has been married twice, first to model Jacqueline Ray between 1971 and 1982 and then to actress Jillie Mack from 1987 to the present day. He adopted Ray's son, Kevin, and has a daughter with Mack, Hannah.
He reached the height of his fame in the 80s, playing the titular Thomas Magnum in "Magnum, P.I." but has recently enjoyed a career resurgence as Frank Reagan in "Blue Bloods".
Rumors about his private life and sexuality were a frequent issue throughout his 80s heyday, with no obvious basis.
They might have been motivated by his macho image and supposed conservative politics, though Selleck himself has stated that he is a 'registered independent lots of libertarian views.'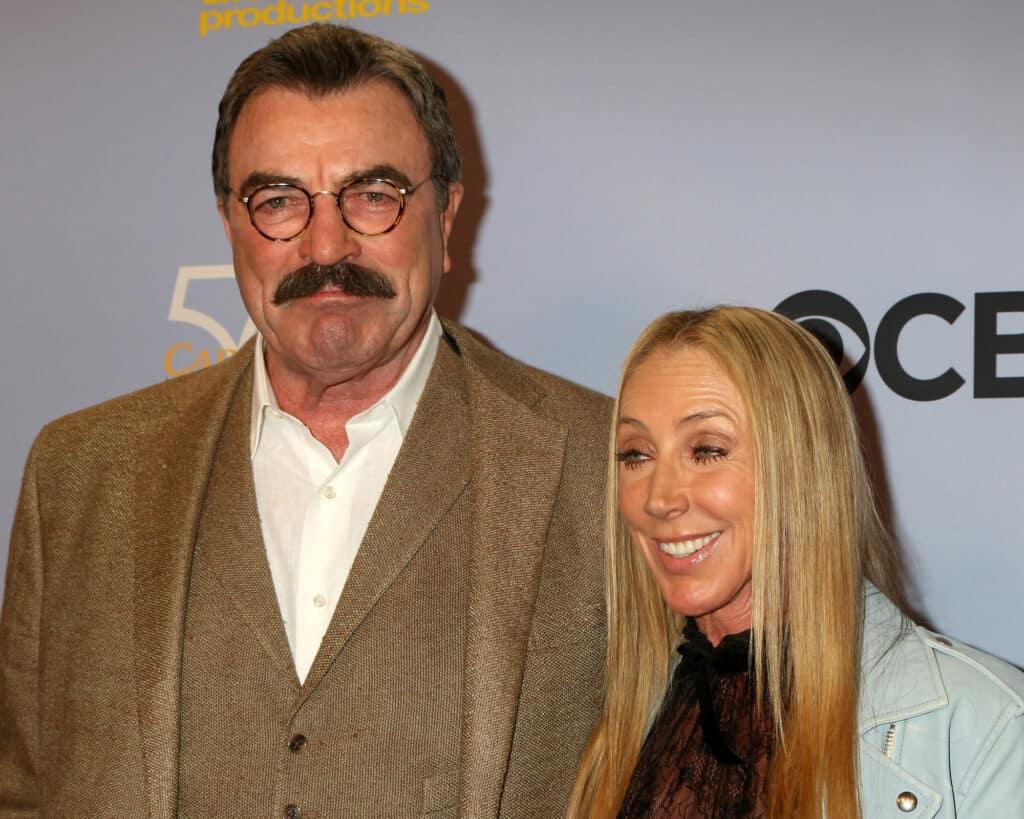 New York Placards
In the 80s and early 90s, Selleck had an ongoing feud with the Globe (not to be confused with the Boston Globe), a supermarket tabloid that repeatedly made allusions regarding the actor's sexuality.
The situation came to a head in 1991 when placards with the faces of celebrities were placed around New York City as part of a gay rights campaign.
Among these stars was Selleck, with the words "absolutely queer" written beneath his picture.
The incident was apparently the work of a group of gay activists called Outpost but it was the reporting of the incident that led to a legal battle between Selleck and the Globe.
Selleck also intended to sue any identifiable members of Outpost but their anonymity made this a far more difficult task.
Suing the Globe
The Globe newspaper published photos of several of the placards under the headline "'Gay' Stars Stop Traffic".
Selleck's representation asserted that the Globe had reprinted slander in an attempt to damage his professional and personal life, while the Globe claimed that they were simply reporting a factual story about the placards.
Selleck released a statement that he was 'as proud of [his] sexual preference as those who happen to be gay are of theirs'. He went on to state that he was obviously 'singularly heterosexual' and made reference to his marriages and children.
Key for Selleck's representation was the need to prove that the article damaged his ability to work in the entertainment industry, an incredibly difficult task.
The $20-million lawsuit was eventually settled out of court for an undisclosed sum and the Globe continues to be published today.
They were forced to print a clarification of the article, stating that 'the Globe did not intend to express or imply that Tom Selleck is or ever was a homosexual'.
Selleck's stern response to the Globe's article led many to believe that, rather than being homosexual, he was anti-gay. His role as a gay news reporter in 1997's film "In & Out" went some way to stopping these rumors.
Despite being advised against taking the role, Selleck liked both the film's script and its ensemble cast and joined the project.
After years of gossip that he was either homosexual or a homophobe, in his words 'Playing the role ended both those rumors'.