Keanu Reeves: actor, poetry book author, business owner, motorcycle fanatic, Hollywood's Nice Guy. He's a many of many titles, but is Keanu Reeves a husband? And if so, who is Keanu Reeves' wife?
Keanu Reeves has been dating visual artist Alexandra Grant for several years, but the pair have not yet gotten married. Hilariously, Keanu is technically married to actress Winona Ryder as the pair accidentally took part in a real Romanian wedding ceremony in 1992 while filming Bram Stoker's Dracula.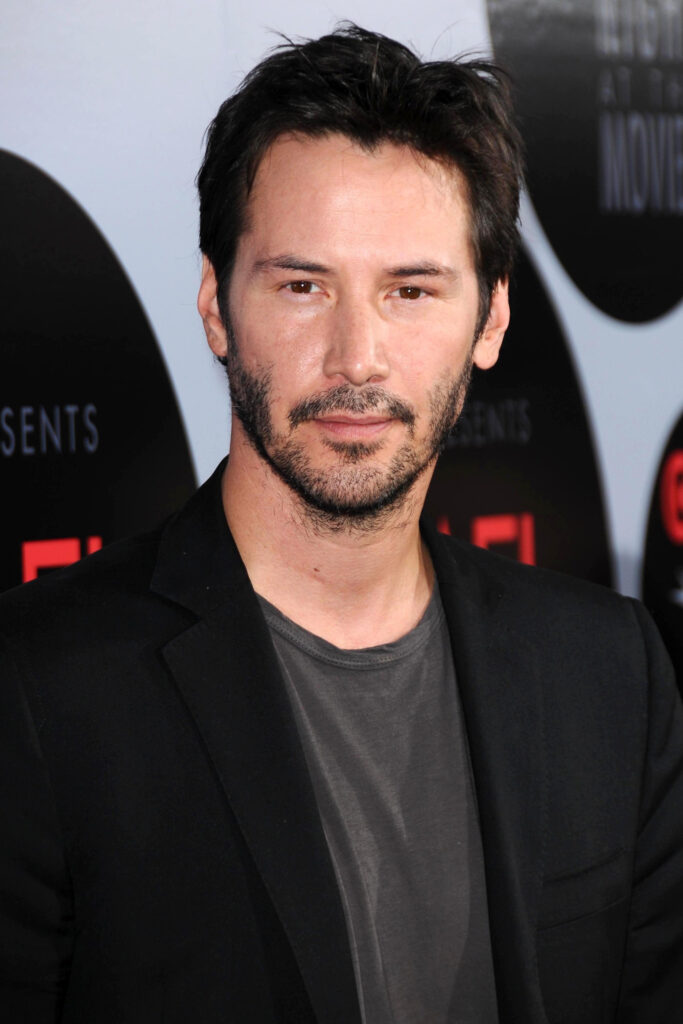 There's no doubt that he would make an incredible husband, but is that in the cards for 'The Matrix' star? Let's find out all there is to know about Keanu Reeves' relationships, past, and present, as well as his accidental marriage to Winona Ryder.
Who Was Jennifer Syme?
He's been considered one of Hollywood's most eligible bachelors for a long time, but it wasn't always that way. Keanu was once in a serious relationship with a woman called Jennifer Syme, but their relationship met a tragic end.
Jennifer was a personal assistant turned record company executive and actress. She was 27 years old when she met 34-year-old Keanu at a promotional event for his band, 'Dogstar'. The pair hit it off instantly and welcomed their first child on Christmas Eve in 1999 – a month before the baby's due date.
Devastatingly, their child – a daughter whom they called Ava Archer Syme-Reeves – was stillborn. This massive loss plunged the pair into a state of deep grief and put such immense strain on their relationship that it ended just a few weeks after the tragedy took place.
It is thought that Keanu and Jennifer reconciled sometime in 2000, but this has not been confirmed. Whether as friends or on-again-off-again lovers, on 1 April 2000, Keanu and Jennifer enjoyed brunch at San Francisco's Crepes on Cole. The next day, while on her way home from a party at Marilyn Manson's house, Jennifer was in a fatal car accident and succumbed to her injuries.
Keanu was one of four pallbearers at Jennifer's funeral, and she was laid to rest next to their daughter's grave. Understandably, Keanu has never fully recovered from the tragic double loss, and for a very long time after this, he remained single.
Does Keanu Reeves Have A Girlfriend?
Keanu was single for such a long time that he was dubbed "the internet's boyfriend," but in 2017, he dumped the internet and shacked up with a visual artist by the name of Alexandra Grant. The pair kept their relationship under wraps, which is no surprise considering how Keanu likes to keep his personal life out of the public eye.
The pair met in 2009 and enjoyed a long friendship before they began dating. In true Keanu fashion, he waited almost two whole years before taking their relationship public. A look at their relationship timeline reveals that after friendship came a creative collaboration when Alexandra illustrated Keanu's poetry book, 'Ode to Happiness', and then when they teamed up to create Alexandra's book 'Shadows.'
In 2017, which is when they reportedly started dating, Keanu and Alexandra founded a publishing company called 'X Artist's Books.' So, they're co-founders, collaborations, and a couple – talk about a triple threat!
Are Keanu Reeves and Winona Ryder Married?
Though Keanu and Jennifer were not married, and he and Alexandra have not yet tied the knot, Keanu may or may not be a husband. Who may or may not be his wife, you ask? None other than his 1992 Bram Stoker's Dracula co-star and close friend Winona Ryder!
In 2018, Winona famously told Entertainment Weekly, "We actually got married in Dracula. No, I swear to God I think we're married in real life. In that scene, Francis (Ford Coppola) used a real Romanian priest. We shot the master and he did the whole thing. So I think we're married."
Years later, Keanu confirmed this news, saying, "We did a whole take of a marriage ceremony with real priests. Winona says we are, Coppola says we are. So I guess we are married under the eyes of God."
Despite his being "technically married" to Winona, a real marriage might be on the cards for Keanu one day. In 2006, he admitted to People, "I want to get married. I want to have kids. That's at the top of the mountain. I've got to climb the mountain first. I'll do it. Just give me some time."