It's clear as day that, in another life in which she wasn't born into a famous family, Kylie Jenner could have been a makeup artist. The makeup mogul knows her way around a contour kit for sure, and we can only imagine the kind of pressure her makeup artist extraordinaire — who will be revealed shortly — must work under.
Kylie puts her face in the skilled hands of Ariel Tejada. The New York native has been Kylie's trusted M.U.A of choice since he was 19 years old. Kylie connected with the Brooklyn High School for the Arts graduate via his Instagram DMs.
Ariel is one of Hollywood's most sought after makeup artists, and for good reason. Let's find out who Ariel Tejada really is, what his relationship with Kylie is like, and which other A-lister's can be found on his impressive list of clients.
Who Is Ariel Tejada And What's In His Makeup Bag?
Ariel Tejada was born in New York on 29 May 1995. He spent most of his life in New York and graduated from the Brooklyn High School of the Arts. That is pretty much all that is known about this iconic MUA and, for someone of his status, he sure likes to keep things private.
Thankfully, he isn't as secretive about the products that he keeps inside his makeup bag! Though there are a couple of expensive products in his kit, and many from Kylie Cosmetics and KKW Beauty, most of his go-to glam goods are affordable.
Speaking to Cosmopolitan, he opens up his makeup bag and shares why he uses certain products. He swears by NARS Comestics' Radiant Creamy Concealer because "it just works on everyone" and praises it's texture as well as how it looks in photographs.
For foundation, he reaches for Giorgio Armani's Luminous Silk Foundation. Benefit's Hoola Bronzer is his matte bronzer of choice, closely followed by Milani Baked Bronzer in the shade Soleil.
Tom Ford's Shade and Illuminate is one of his favorite products and, for Kylie in specific, he adores Too Faced's Better Than Sex Mascara.
Ariel loves to support his clients and so it's no surprise that his go-to lipstick is the KKW Beauty Glam Bible Creme Lipstick and Kylie Comestics' Bronze Palette for eyes — both of which he uses almost every day.
And the product that he buys in bulk? None other than Wet n Wild's Color Icon Blush in a peach shade.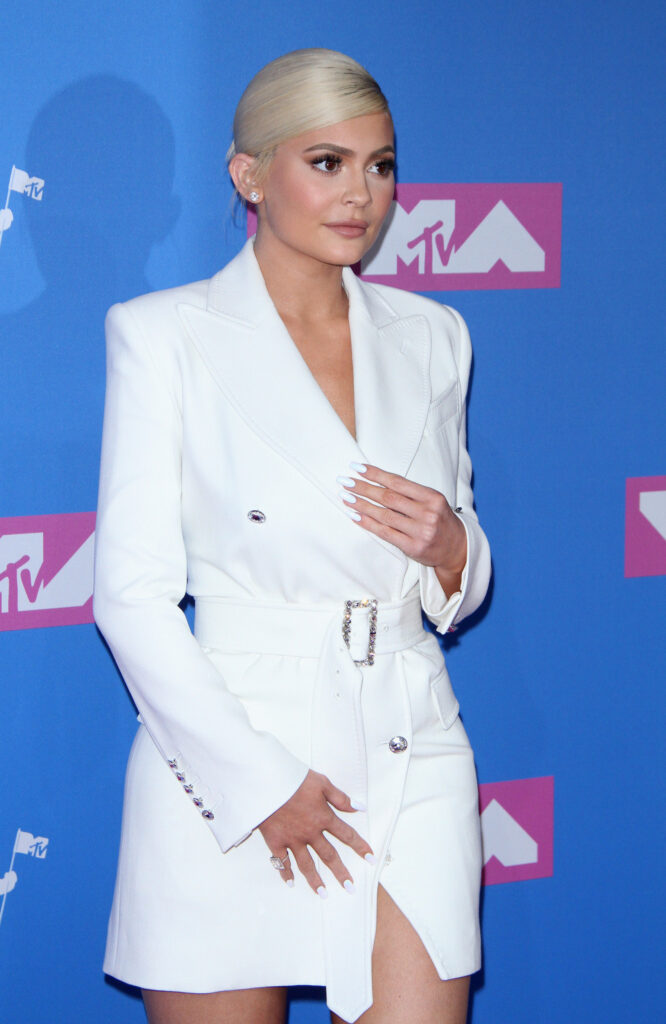 Kylie's Relationship With Ariel
Surprisngly, it wasn't Ariel who reached out to Kylie. After posting photos of his work on Lilly Ghalichi on his Instagram account, Kylie slid into his DMs with a simple "Look, whenever you're in L.A., I want to work with you. Let me know."
Ariel replied 14 minutes later and spent three days fearing his "late" reply had squandered the opportunity. Once Kylie had let him stew, she responded and he booked his trip to L.A. that very same day and four days after his arrival he got the opportunity to do her makeup.
The pair "made magic" together and he's been her go-to guy ever since. Since the beginning of their story, when he was 19 and she was 18 years old, their professional relationship has blossomed into a close friendship.
The dynamic duo often post heartwarming tributes to each other on their social media platforms and Kylie is quick to poke fun at Ariel. Their friendship, and the relatble way in which they tease each other, comes across as genuine.
For Ariel's 24th birthday, on top of planning him a surprise party, Kylie gifted him a enormous diamond ring that he had his eye on for more than six months. In the accompanying heartfelt note — signed by Kylie and Stormi — Kylie describes Ariel as "the bestest friend anyone could ask for."
Who Are Ariel's Other Clients?
Though Kylie and Ariel are super close, she doesn't keep him and his enviable makeup skills to herself. Traditionally, siblings share their things and it seems that this is one trait that the Kardashian-Jenner clan were taught growing up as Ariel has been known to do the makeup for all of Kylie's sisters.
He isn't one to exclusively "keep it in the family" and has worked on many other famous faces. His high-profile clients include the likes of Shay Mitchell, Chrissy Teigan and the founder of Lilly Lashes Lilly Ghalichi.