Walmart is making over $500 billion in revenue yearly and has been one of the highest earning companies worldwide.
Walmart is owned by the Walton family who inherited the company from their father Sam Walton in 1992 after his death. Rob Walton was the Chairman of the Board at Walmart until 2015 when he retired and his son-in-law Greg Penner took over the role. Under the Walmart umbrella is also the bulk goods store Sam's Club.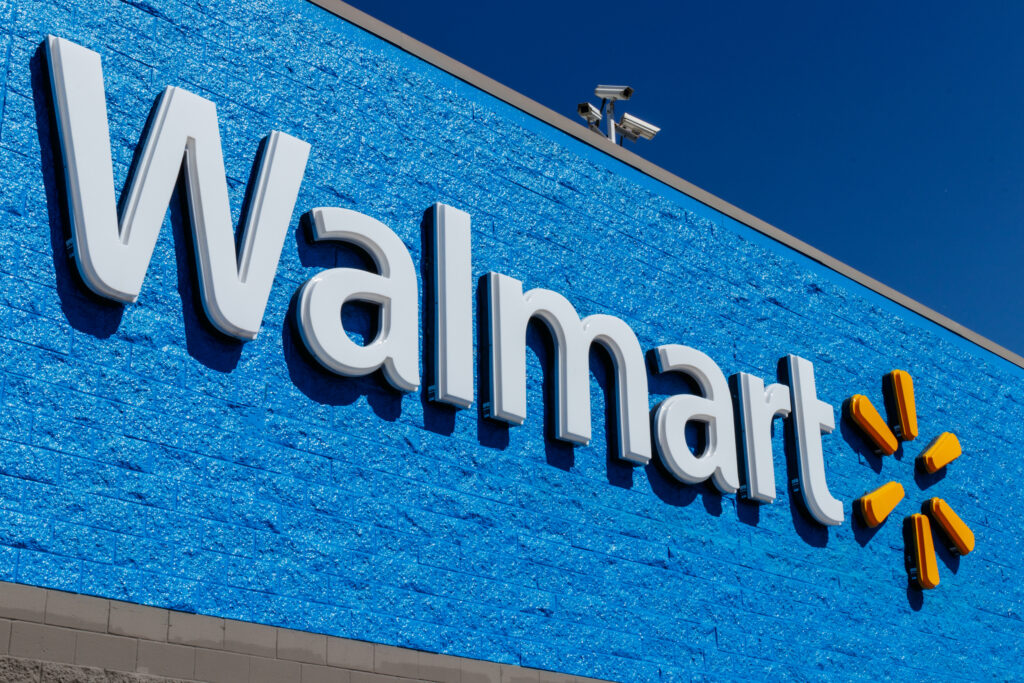 You can read more below about the founding and rise of Walmart, Sam Walton's death, and how the company has changed in recent years.
The Creation of Walmart
Sam Walton didn't begin his career as an entrepreneur, which can be said of almost every entrepreneur out there. He actually started out working retail at the age of 26 in 1945.
Before that, he had served in the military during WWII as a part of the U.S. Army's Intelligence Corps from 1943 to 1945. He was working to supervise security at different locations in the country and was at Fort Douglas in Salt Lake City, Utah at one point.
After his military service ended, he moved with his wife to Newport, Arkansas, and worked in retail. Eventually, he opened up his own variety store that taught him a lot of early lessons in running his own business.
He offered prices that were lower than anywhere else within driving distance and was able to turn a profit off of the business quickly. Then in 1950, having sold the business to his building landlord, he moved his family to Bentonville, Arkansas.
It was in Bentonville that he opened up Walton's 5 &10, what was known as a dime-store then, but equivalent to a dollar store now. He learned that his business model of offering lower prices and great service was a success and soon he had the idea of opening a much larger store.
It was in 1962 that Sam Walton opened up the very first Walmart in Rogers Arkansas. Despite his competitor's criticism that his business model would never work, Sam Walton's Walmart was a massive success.
By 1967, Walmart had 18 stores throughout Arkansas and was doing $9 million in sales. In 1968, Sam Walton began to expand the company into other states, and then in 1970, he decided to take his company, Walmart, public.
The initial public offering (IPO) of the Walmart stock was $16.50 a share on October 1, 1970. Six months later, the stock was doing so well that they did a stock split and shares were selling for $47.
You can watch the Youtube video below from Alux to learn more facts about Walmart.
Sam Walton's Death
In 1992 at the age of 74, Sam Walton the founder of Walmart, passed away. He had suffered from a type of blood cancer called multiple myeloma.
When Walton passed away, there wasn't really any question of who would take over as the CEO of Walmart. That is because Walton had passed on the reigns of CEO to David Glass as his health began to deteriorate.
David Glass was the CEO of Walmart for twelve years before retiring in 2000. While he was in charge of the company, it saw more global success and the opening of Walmart Supercentres.
However, it was in the 2000s that the company started to come under fire for criticism in more than one area. This was probably due to the rapid cost-cutting motive of the CEO from 2000 to 2009, Lee Scott.
This strategy left many questioning Walmart's treatments of its employees. On top of that, the retail chain was facing backlash for understaffed stores, wrongful termination, and questionable sources of its goods.
This is probably why Mike Duke only lasted for four years as the company's CEO. It was during Duke's tenure that the manufacturing facility in Bangledash collapsed killing 112 people.
It was reported that an employee of Walmart had barred certain safety measures that could have helped prevent the disaster.
Walmart's Changing Face
In 2014, Doug McMillon took over the role as the CEO of Walmart. He was quick to identify that Walmart needed to take responsibility for the criticism they were facing.
In April of 2015, Doug McMillon adressed the eight main problems with Walmart's stores and how they would be making improvements. On that list was tidiness in stores, better produce selection, and better treatment of its employees.