Ozzy Osbourne is an English songwriter, singer, and TV personality who rose to prominence as a metal singer. In the early 1970s, he was the lead vocalist of Black Sabbath and got the nickname "Prince of Darkness." Marriage is a fantastic union that Ozzy Osbourne decided to experience. However, he got married twice before settling down. So, who was his first wife?
Ozzy Osbourne's first wife was Thelma Riley.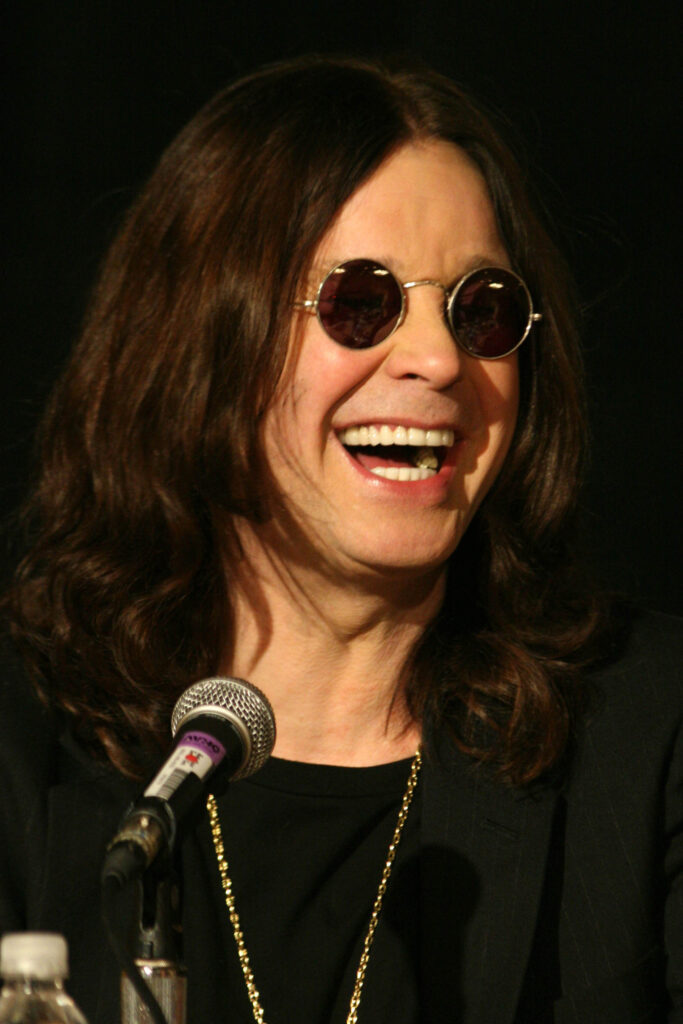 Well, here's all we know about Ozzy's first wife.
How did Ozzy Osbourne meet his first wife?
Ozzy Osbourne's first attempt at being a husband and a father was kind of a big flop. He met Thelma Riley in 1971 at a bar, and things just kicked off from there. It should have been like every other typical marriage, but the singer struggled with an addiction to cocaine and alcohol.
The couple met in 1971 and got married that year. In 1972, they gave birth to their first child, and everything should have been blissful, but Ozzy Osbourne was unavailable.
In 1979, he lost his job as the lead vocalist of the metal band Black Sabbath due to substance abuse. His father also died around the same time, leading to intense sadness for the singer.
Shortly after these negative incidents, Thelma Riley divorced Ozzy Osbourne. She got custody of their children because the singer already had a history of drug use.
How long was Ozzy Osbourne married to Thelma Riley?
Ozzy Osbourne and Thelma Riley got married in 1971. They stayed together for 11 years before getting a divorce in 1982. But what led to their divorce?
Ozzy Osbourne was a heavy and relentless drug user. This led to many altercations in the family. Drug abuse strains interpersonal relationships, and Ozzy Osbourne's marriage suffered.
Thelma Riley took her children out of Ozzy Osbourne's life.
How many children does Ozzy Osbourne have with Thelma Riley?
Ozzy Osbourne and Thelma Riley have three children. They welcomed their first child in 1972. The couple named their daughter Jessica, and three years later, in 1975, they gave birth to Louis.
Remember we said that Ozzy and Thelma had three children? The third child, who also happens to be the eldest son, Elliot, was from Thelma Riley's past relationship. Ozzy Osbourne adopted the boy.
Ozzy Osbourne was, however, an irresponsible father.
In a documentary about his life called God Bless Ozzy Osbourne, his children – Jessica and Louis – said he was emotionally unavailable. And they didn't make these allegations a publicity stunt because the singer also admitted to it.
His history of substance and alcohol abuse made him unable to build a solid emotional connection with his family.
Why did Ozzy Osbourne and Thelma Riley get a divorce?
One of the reasons experts warn against substance abuse is its terrible impact on families.
An abuser typically doesn't know how to act around their family because 100% of their attention goes to their addiction. In Ozzy's case, it's drugs.
Ozzy Osbourne was addicted to cocaine, alcohol, and partying. His addiction made him emotionally unavailable.
In every relationship, being emotionally present is the most important factor needed to make things work.
However, the singer lacked it. His behavior affected his children and Thelma, leading to a divorce.
Who is Ozzy Osbourne's current wife?
Ozzy Osbourne and Thelma Riley got divorced in 1982 and that same year, the metal singer got married to Sharon Osbourne (nee Arden).
She was his manager when they got married and they have had a tumultuous relationship as well.
Sharon Arden is a British-American talent manager, author, and TV personality.
She became popular after appearing on The Osbournes, an MTV reality show. The program followed the daily life of her family and fans loved how supportive she was of Ozzy. 
Did Ozzy Osbourne leave Thelma Riley for Sharon Arden?
Ozzy Osbourne and Thelma Riley had 11 tumultuous years of marriage because of the singer's substance abuse and infidelity.
It's true that he got married the same year he got divorced. He was also in love with Sharon Arden when he was still married to Thelma Riley.
So when Thelma presented him with the divorce papers, making the decision would have been easy.
Is Thelma Riley popular?
A private individual who dates or marries a famous person tends to gain a level of fame, by association.
Thelma Riley is an English instructor, but people always refer to her as Ozzy's first wife.
After their divorce, Thelma Riley went off the spotlight and maintained a low-key life. People talk about her occasionally, but she is not a celebrity.