If you could name one international spy, then it would most probably be James Bond. And for those born in the '80s-'90s, James Bond is Pierce Brosnan. His enigmatic smile and endless charm would be enough to make a whole generation of ladies swoon. Even off-cam, Brosnan exudes this air of charisma unparalleled until now. So who was 007's first wife?
Pierce Brosnan's first wife was Cassandra Harris. They met in 1977 while she was married to film producer Dermott Harris.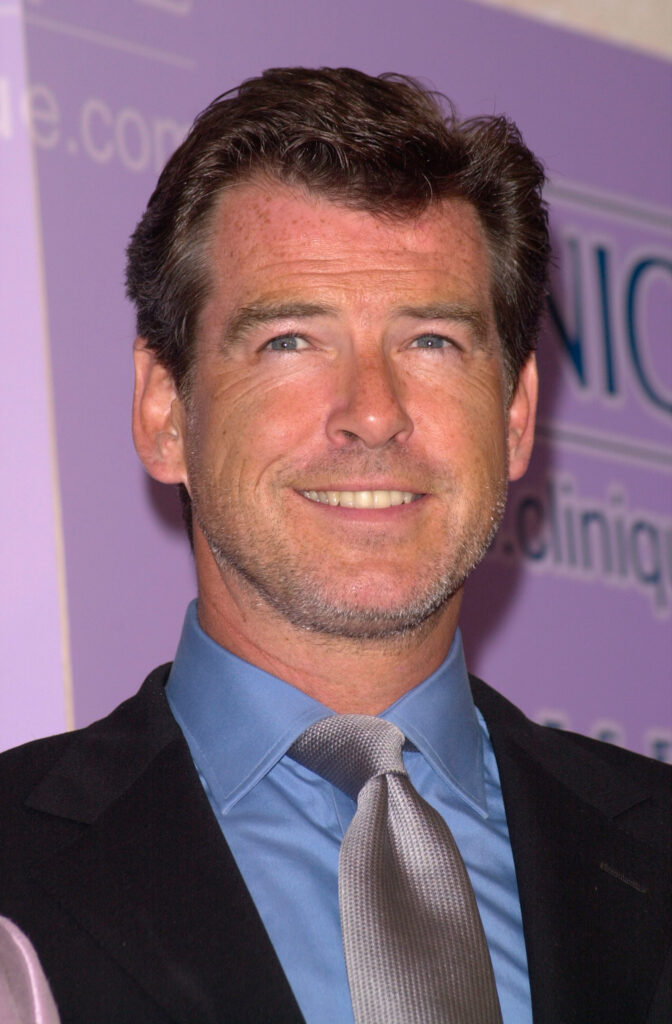 This pairing was nothing short of special, as Cassandra had a hand in making Brosnan the next James Bond. While she was filming the 1981 Bond film, For Your Eyes Only, she introduced the young Brosnan to Albert R. Broccoli, the film franchise producer. The rest is Bond history.
Budding Romance
The attraction was instantaneous, and the two began to date. They eventually got married in December 1980 after her divorce from Harris was finalized.
Pierce was just 27 years old and starting out in theater, while Cassandra was an established Australian film and TV actress.
Instant Family
When Pierce met Cassie, she already had 2 grown kids from her previous marriage. Charlotte, then 9, and Christopher was 8 when the two decided to marry.
Having an instant family just clicked for Pierce. He said in one interview, "To begin with, I was Pierce, then I was Daddy Pierce, and then I just became Dad. Charlotte and Chris have just been amazing in my life."
Just three years in, Pierce and Cassie welcomed their first child together, Sean. So naturally, being a father of three needs some getting used to.
Though Brosnan grew up without his father, he managed to navigate fatherhood all on his own. Pierce met his father, Tom, for the first time while shooting an episode of Remington Steele in Ireland.
He said that they drank tea and Guinness, and then he rode the bus and left. After that, they never saw each other again.
In 1986, Dermott Harris, Cassie's ex-husband, suffered a heart attack and passed away. Pierce decided to adopt his children as his own.
Life was good, and Brosnan's career was steadily taking off.
Twin Tragedies
After vacationing in India, the family got devastating news upon returning to London: Cassie was diagnosed with an aggressive kind of Ovarian Cancer. She battled the same disease that caused her mother's death.
And finally, after four years, she succumbed to it and passed away at 43.
The Bond star was in deep personal turmoil as he struggled to be a beacon to his adoptive children. "There is an incredible cruelty in it all, losing a person you shared everything with," Brosnan said in a 1992 interview.
Fast forward 22 years, Charlotte, will also die of the same disease at age 41, leaving behind her husband Alex and two children Isabella and Lucas.
Pierce praised his stepdaughter's effort in battling the disease, "Charlotte fought her cancer with grace and humility, courage and dignity."
Brosnan shared with Esquire that he had bouts of depression following the death of two women in his life. He said, "I don't look at the cup as half full, believe me. The dark, melancholy Irish dog sits beside me from time to time," he told the magazine.
"To watch someone you love have his or her life eaten away bit by bit by this insidious disease, that kind of sorrow becomes an indelible part of your psyche."
Slow Ascent
Years after his first wife's passing, things were slowly looking up for this Irish charmer.
He starred in several films and TV movies, including a supporting role in the movie Mrs. Doubtfire opposite Robin Williams and Sally Field.
And in June 1994, it was announced that he would be the next international spy, James Bond. It was also agreed with Eon Productions that he be allowed to make non-Bond movies while under contract.
He then made other movies under his own production firm, Irish DreamTime, with long-time friend, Beau St. Clair. Movies like The Nephew and the critically-acclaimed box office hit The Thomas Crown Affair were produced.
This renowned actor must really thank his lucky stars for the good fortune that befell him after the heartbreaking tragedies of his personal life. Brosnan went on to make 4 high-grossing Bond films from 1994 to 2004, including Goldeneye when he was 42. 
He also managed to snag another beautiful woman, Keely Shаye Smith, who would then be his bride in 2001 and make him a father for two more times with their sons, Dylan and Paris.