As usual, there was some tabloid drama surrounding the departure of Kylie's personal assistant, Victoria Villarroel. Who was her replacement though?
Kylie Jenner's personal assistant is Maguire Grace Amundsen. Amundsen started working for the cosmetics CEO after her personal assistant of five years, Victoria Villarroel left the role to pursue her own ventures. Maguire Amundsen started the role in March of 2019. She is from Oklahoma City and attended Vanderbilt University.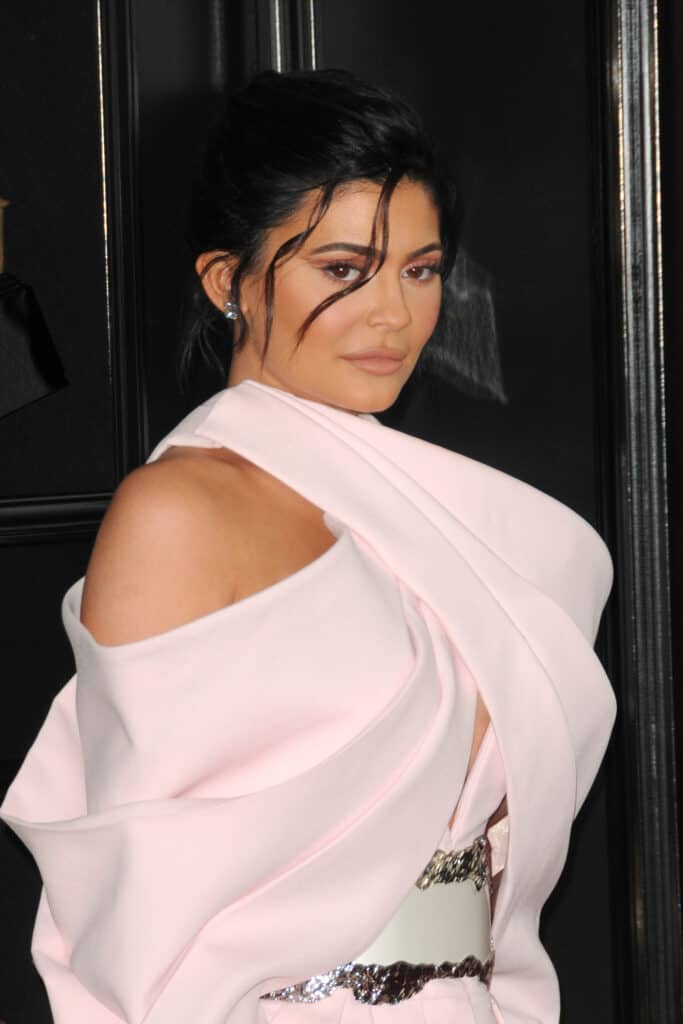 You can read more below about what we know about Maguire Amundsen.
Maguire Amundsen's Family & Early Life
Maguire Amundsen was raised in Oklahoma City by her mother Amy Maguire and father Cary Amundsen. If you didn't guess it already, it appears that Maguire's first name is actually the same as her mother's last name.
Amy Maguire's Instagram page highlights that she is an artist, more specifically a painter. Maguire Amundsen's father is the President of Amundsen Food Equipment Co.
Cary Amundsen fathered Maguire and her sister Olivia with Amy Maguire before marrying his current wife Sheila. He also has another daughter named Cassidy Rice as was highlighted in this article from The Oklahoman.
Maguire was born on October 25, 1994, and her family definitely hails from a very wealthy background too. In 2014, her mother posted a photo to her Instagram account of Maguire dressed up for her debut as a debutante.
If you don't know what a debutante is, it is a woman of a certain societal standing in the United States who is presented to 'society' as ready for courting (ie. marriage). At least this is what a debutante has been historically.
These days attending a debutante ball is for show and representation of your social status more than anything. So that would be what the debutante ball was for Maguire Amundsen.
As The Oklahoman reported, Maguire Grace Amundsen was presented by Amy Fitzgibbons Maguire and Mr. and Mrs. Cary William Amundsen at the 69th annual Beaux Arts Ball on November 29, 2014, at Oklahoma City Golf and Country Club.
Maguire's sister, Olivia Amundsen, is four years older than her and was born on November 19, 1990. Olivia married Matt Castrejana on June 2, 2018, and Maguire was her only bridesmaid.
You can watch the below video from The Talko about what the life of Kylie Jenner's former Assistant looked like.
Maguire's University
Maguire Amundsen attended the private college Vanderbilt University in Nashville Tennessee. The university was actually named after the billionaire Cornelius Vanderbilt.
Maguire attended Vanderbilt University from 2013 to 2017 and earned her Bachelor's Degree in Human and Organizational Development. While attending, she was a member of the Tri Delta Sorority, was on the Dean's List, and volunteered at the Monroe Carell Children's Hospital.
Toward the end of her college days, Maguire worked for CMT first as an intern and then as an Office Production Assistant. She also worked as an Office Production Assistant for the 59th Annual Grammy Awards in her last semester of college.
After graduating in early 2017, Maguire Amundsen moved to Los Angeles, California for more opportunities.
From WME to Kylie Jenner: Maguire Amundsen's Work
After moving to L.A., Maguire was able to get a job working as an assistant for the Music Department at WME (ie. William Morris Endeavor Entertainment). WME is a huge entertainment and talent agency.
They represent an incredibly huge number of artists in the entertainment industry and have been in business since 1898 when founded by William Morris. Maguire worked for them from April 2017 to September 2018.
Next Maguire Amundsen moved on to work as the Executive Assistant to Brent Bolthouse of Bolthouse Productions. Bolthouse is an event producer, DJ, and photographer most famously known for his appearance on MTV's The Hills.
Bolthouse Productions was also were Heidi Montag "worked" right out of high school and it was where she also got into a lot of trouble. Maguire Amundsen only worked for Bolthouse for seven months before landing what can only be described as the dream job.
She was hired to be Kylie Jenner's Executive Assistant at Kardashian Jenner Communications in March of 2019. This was because Kylie's former Executive Assistant, Victoria Villarroel, left the role on good terms.
As Kylie's EA, Maguire Amundsen has gotten to enjoy some awesome perks like jet setting around the world with the KUWTK's star. Just like she did in August of 2020 when she posted a picture of her with Kylie in Paris, France.