Olivia Wilde was born Olivia Jane Cockburn on March 10, 1984 (38 years old). She is an American actress known for her roles in Tron: Legacy (2010) and The Lazarus Effect (2015) and gained popularity for playing Dr. Remy "Thirteen" Hadley on the hit television series—House.
The femme fatale left House to pursue other acting roles in television and films on October 13, 2011, after being part of the cast since 2007.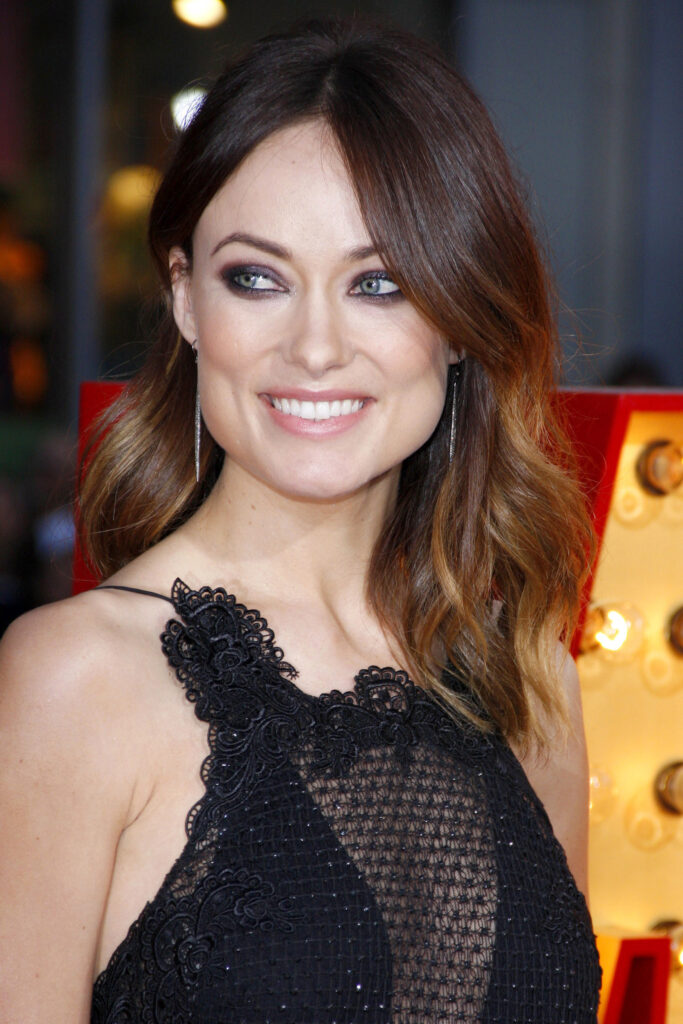 Let's learn more about how Olivia exited the show, but recall what the medical drama was about and how the actress made her debut in the hit series.
About House
Initially released on the Fox network, House aired for eight seasons from November 16, 2004, to May 21, 2012. It was created by David Shore, known for hit television shows like NYPD Blue and The Good Doctor.
Katie Jacobs, Hugh Laurie, Bryan Singer, and Shore, were among some of the executive producers.
Elle wrote that the television program's title is based on medical jargon, "HOUSE," which refers to a patient with a history of drug use or addiction.
It means "history of use," describing the lead character, who has a Vicodin dependency for relieving moderate to severe pain due to his leg injury.
The main protagonist stars Hugh Laurie as Doctor Gregory House—an eccentric, cynical, but brilliant lead physician with the ability to solve medical mysteries at Princeton-Plainsboro Teaching Hospital in New Jersey.
His character was based on detective Sherlock Holmes.
Other regular cast members were Lisa Edelstein as Dr. Lisa Cuddy, Robert Sean Leonard as Dr. James Wilson, Omar Epps as Dr. Eric Foreman, and Jennifer Morrison as Dr. Allison Cameron—most of which stayed until the final season.
Based on IMDB, Olivia Wilde first joined the cast in the episode The Right Stuff, where Dr. House is forced to choose new staff, gathering 40 applicants to screen.
Reception and awards
After four years of the show's airing, it became the most-watched TV show internationally. According to the Advertiser Funded Programming (AFP), 81.8 million viewers tuned in to watch the American medical drama in 2008.
House not only garnered record-breaking audiences but bagged multiple awards, winning the Spanish TP de Oro for Best Foreign Series three years in a row since 2007.
Hugh Laurie won the Teen Choice Awards for Choice TV Actor in a Drama in 2007. He bagged People's Choice Awards in 2009, 2010, and 2011. Laurie also took home the Golden Globe Award for Best Actor in a TV Series Drama in 2006 and 2007.
The series has multiple nominations in the Primetime Emmys and won Outstanding Directing for a Drama Series in 2008.
Olivia Wilde also won the Teen Choice Award for Choice TV Breakout Star Female in 2008 and 3 consecutive nominations Choice TV Actress in a Drama in 2009 through 2011.
Playing doctor
In an exclusive interview of Wilde with TV.com, the actress shared that she enjoyed learning about the medical world, was a nerd at heart, and was very fascinated by medicine and the human body.
He found it incredible to learn a lot while filming and discovering amazing facts about medical anomalies and research.
She also enjoyed that her character was a little more guarded, mysterious, and sexually liberated. Dr. Remy was bisexual, and it kept the audience excited as to who she was going to end up with.
When asked about Thirteen and House's dynamic, she said that both were stubborn, but he likes things black and white, right and wrong, unlike Remy, who is all about being enigmatic. Although both clashed, there was mutual respect.
It is the two actors' chemistry that makes their beloved characters a special part of the show's charm.
Olivia's exit
In her last episode, called "Charity Case," where her character, Thirteen, told Dr. House to stop calling her after receiving multiple messages, but he tried explaining to her that he was just to "put the band back together."
She teased him that probably what prevented him from visiting her house was an ankle monitor, which Gregory confirmed he was indeed wearing and showed it to her—saying "guilty as charged…literally."
The doctor presumed that she met a boy or a girl and fell in love, was happy, and enjoyed whatever little time Thirteen had left. She shared that she indeed met someone, a girlfriend, and then walked away.
After the scene, the persistent House still called her only to be disappointed and was told that Remy was never coming back to work for him.
Never say never in life or the world of television, as the Tron actress returned in the show's season finale in the episodes "Holding On" and "Everybody Dies."
What's next for Wilde?
The proud mother of two is scheduled to release the highly-anticipated film, Don't Worry Darling, where she directs, produces, and stars opposite her real-life beau, Harry Styles, in September 2022.