Sidney Poitier was the first black man to be onscreen in the film industry. He was an inspiration to almost every black actor, so why did he stop acting?
Sidney Poitier originally stopped acting in the 1970s to write his autobiography. He did return to acting and directing briefly in the 1980s but then retired permanently to pursue a career in politics for his home country of The Bahamas. He was the Bahamian Ambassador to Japan from 1997 to 2007.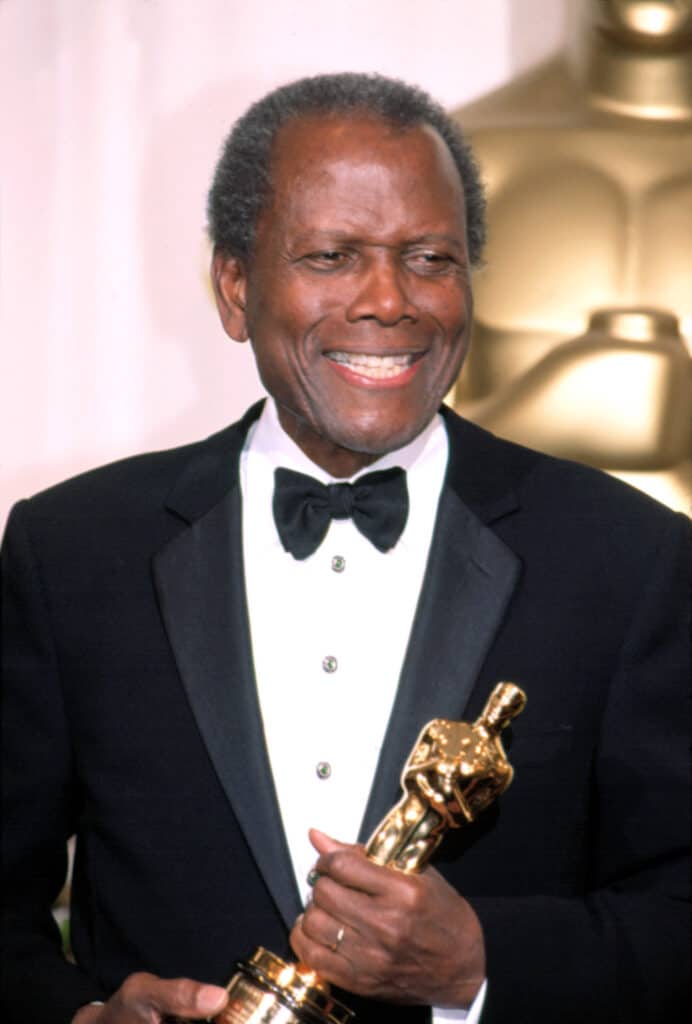 You can learn more about Sidney Poitier's beginnings, the significance of his acting career, and what he's done since retiring from the entertainment industry.
Sidney Poitier's Early Days
When talking about Sidney Poitier, most people will say he is an award-winning actor who has been highly esteemed for his amazing career. More notably though, he was a barrier breaker for black people in the entertainment industry.
Poitier was born on February 20, 1927, in Miami, Florida to Evelyn and Reginald James Poitier who were Bahamian farmers. As farmers, they were often in Miami to sell their goods from the island that they farmed on. It was just by chance that Sidney was born in the United States because his mother went into labor unexpectedly two months early while in the US.
This was how Sidney Poitier automatically became an American citizen. He didn't move to the United States until he was 15 though. He grew up on Cat Island in the Bahamas without running water or electricity. His family sent him to Miami to live with his brother when he was 15 and then he fled from his brother at 16 to New York where he lived on the streets.
He lied his way into the military and then feigned insanity to be discharged. This would have been during WWII. Finally, he tried to get in with the American Negro Theater but was humiliated by a director and thrown out because he couldn't read and had a thick accent.
This didn't stop Poitier though. He sought help with learning to read from a dishwasher at his job and then improved his accent by imitating radio announcers. When he returned to the American Negro Theater he was accepted on a trial basis.
Sidney Poitier Was a Trailblazer
The odds were stacked against him right from the beginning but he persevered.
His first stage debut went terribly and audiences hated him so he made a deal with the theatre company to be a janitor in exchange for acting lessons. When he reappeared on stage, audiences fell in love with him.
Poitier landed his first on-screen role in 1950 in the film No Way Out and he immediately made a splash. It was his role in the 1955 film Blackboard Jungle that is often considered his breakthrough role.
As this article from Variety says, "Poitier enlightened audiences by bringing three-dimensional characters to people who may have never met a Black person. He played characters that people wanted to know better."
Poitier further broke racial boundaries in 1958 when he starred alongside Tony Curtis in The Defiant Ones. He became the first black male to be nominated for an Oscar. He didn't win in 1958, however, he did win in 1964 when he was nominated for Best Actor for Lillies of the Field.
Another important role he had was in the film Guess Who's Coming to Dinner? where he attends dinner with his girlfriend's parents for them to determine whether they could be married. This film was released six months after the Supreme Court overruled state laws that made biracial marriage illegal.
You can watch Sidney Poitier talk about the significance of Guess Who's Coming to Dinner? in the below video.
These were just a few of the highlights of Sidney Poitier's acting career that show how he broke through inequality, racial stereotypes, and created a new standard for Hollywood. However, he retired from acting in 1977.
Poitier's Life Post-Retirement
When Sidney Poitier retired from acting in 1977, it was because he wanted to focus on writing his biography. He worked on it for the next three years and released it in 1980 and it was titled This Life.
While he could have returned to acting, Poitier decided to remain retired. He did move to direct a few films in the 1980s during his acting hiatus. Then he returned for another ten years of acting before retiring permanently in 1997.
After that, he became the Bahamas Ambassador to Japan. He was also the Bahamas Ambassador to UNESCO.