Robert Pattinson has been notoriously private since reaching an astounding level of fame from his role in Twilight. His legions of loyal fans are still attempting to follow his movements, but Pattinson values his privacy above all else.
Robert Pattinson has said that he feels he's too "old and boring" to be on Instagram. He thinks that because his fame has died down since his Twilight days, no one would be interested in what he's doing.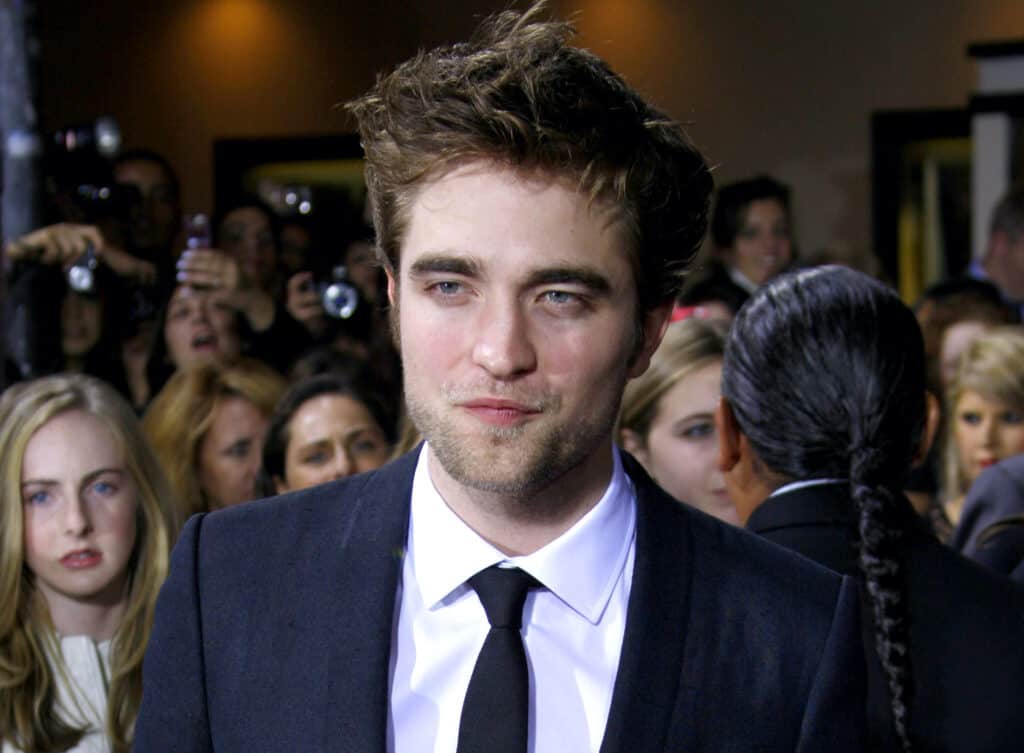 While his career is still gaining momentum and he remains in the public eye, it's unlikely he will change his mind and join Instagram any time soon.
A Private Life
Pattinson was born and raised in London, England, and had a somewhat shy personality growing up.
Despite this, he wanted to be a performer from a young age, and while he first tried his luck as a musician, he eventually branched out to acting in his teens.
Pattinson doubted his ability onstage but it was his father who continually pushed him to pursue roles.
What followed was a rapid climb to success, and with his breakout roles in Harry Potter and Twilight, he cemented himself as an actor to watch.
Social Media Avoidance
During an AMA (Ask Me Anything) on Reddit in 2017, Pattinson responded to a fan's question about joining social media by saying it only occurred to him "in dark moments."
Although he has made the decision to stay off of Instagram, he admitted during an interview with W Magazine in 2020 that he does have a Twitter account, though it has remained private.
He told the publication that he uses Twitter on a daily basis, but mostly for the range of quirky accounts he can follow.
Although it seems like he uses Twitter regularly, it's unlikely he will start using it to interact with his fans or for any form of self-promotion.
Pattinson is Notoriously Private
He explained to GQ in September 2017 that he chooses to stay private so that people don't form the wrong ideas about his personality. He admitted to feeling as though he is constantly evolving and doesn't want to say anything that could be misconstrued or have him labeled as dishonest.
He later elaborated by saying, "People are always changing, and the more you put something down in print, people form opinions and they're constantly creating who they think you are."
While it has calmed down now, during the peak of Twilight hysteria, he was one of the most sought-after actors by paparazzi. His personal and professional life were constantly under a microscope.
Pattinson has recently divulged the intense measures he would be forced to resort to in order to evade paparazzi attention. He would try to confuse photographers having his friends get into different cars when leaving a night out and then send the cars to different places after trading outfits.
"It sounds awful, but I got these massive highs when I escaped people," he said while speaking to The Sunday Times in 2019.
Pattinson also admitted to hiding in trunks several times to evade photographers and driving around for hours to keep them from tailing him directly to his home.
Even though the constant scrutiny must have made living a normal life difficult for the young actor, he found ways around the problem and had a bit of fun while doing it.
Becoming Comfortable in the Spotlight
Pattinson has been cast as the next superhero in Batman, and while he finds himself once again stepping into Hollywood and willingly entering the spotlight, he now feels more comfortable than he did when he was younger.
"People don't really mess with me in the same way now that I'm older," he mused to the New York Times in 2019. "When I was younger, the paparazzi would be crazy to me – I'd be leaving a place, and people would be screaming abuse – but I can't imagine it going back to that. Do people really care anymore? The gossip magazines have all kind of gone away, and everyone just puts their stuff on Instagram anyway."
The reporter later mentioned to Pattinson that while "everyone" might be sharing their private moments on Instagram, he wasn't included.
True to his characteristic dry wit and blunt delivery, he replied, "Well, I'm old and boring. And I only have abs, like, two weeks a year."
Perhaps we may eventually see Pattinson on Instagram, but for now it seems he is content to keep his private life to himself.