In the fame world, there are plenty of extended family trees that boast some kind of celebrity royalty. One of those standout families is the Baldwin family, of which the youngest rising star is Hailey Baldwin, but why exactly is she famous?
Hailey Baldwin is famous on her own merits for her modeling and TV work but is also well known for her marriage to Justin Bieber. She is also the daughter of Stephen Baldwin, of the famous four Baldwin brothers.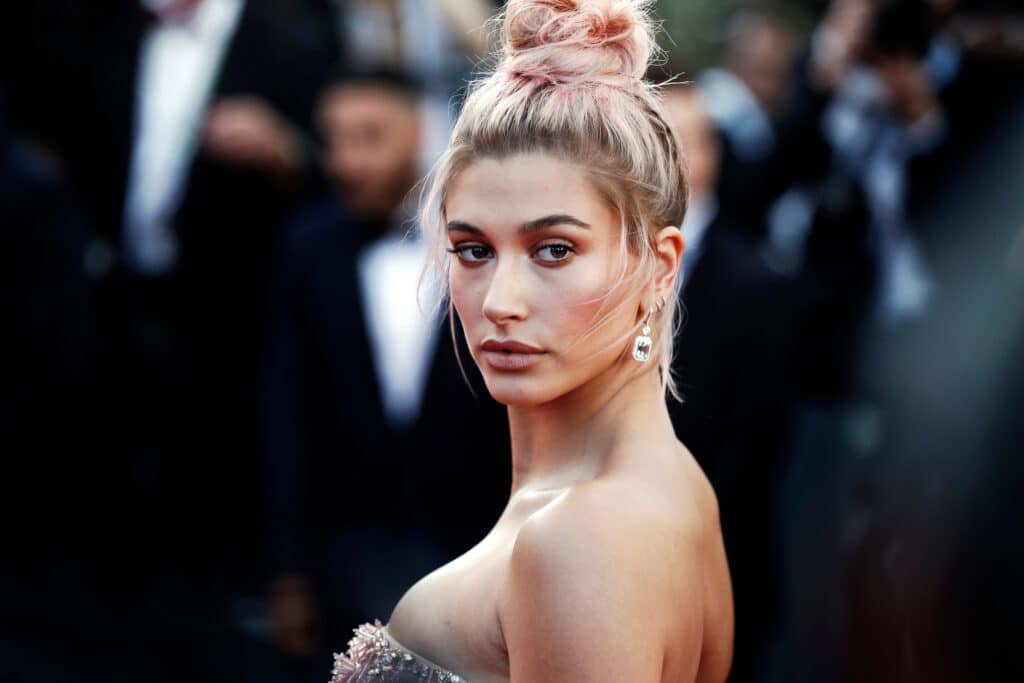 Having an 'in' to the world of show business certainly doesn't hinder your chances when it comes to getting your name out there, and in the case of Hailey, it's her very name itself that carries weight. Having a father and an uncle who both have decades-long experience being in the public eye was assuredly a massive help in getting Hailey's name out there.
That isn't the only thing that Hailey is famous for, however, boasting a successful modeling career and managing to make herself a fixture on an awards show as the host.
The Baldwin Brothers
As previously mentioned, it isn't the be-all and end-all, but it's a huge step up to at least have your name attached to someone who has already managed to transform their lives into that of the rich and famous. Hailey's Baldwin surname is one of the most recognizable, being the daughter of one of the famous Baldwin brothers.
All four of the Baldwin brothers have had decades of experience in the TV and movie industries, creating a wealth of content between them. Hailey is the daughter of the youngest of the four, Stephen Baldwin, most well-known for roles in movies like The Unusual Suspects and appearances on a variety of TV programs like the celebrity variants of Big Brother and The Apprentice.
No matter the kind of famous pedigree and connections she may have had growing up, Hailey didn't feel it necessary to follow the same path as her father and uncles, instead opting to carve her own path to fame. Instead of immediately pursuing acting, her first step was to enter into a career as a model.
She did have a few moments close to the workspace that her family inhabits, though, appearing in a documentary covering the stars of one of her father's movies and also alongside her uncle Alec on comedy staple show Saturday Night Live.
Modeling Career and TV Work
What you might call her first 'big break' into modeling was getting signed with Ford Models. At this point, she began to land modeling gigs for a variety of publications focused on youth culture and fashion.
Fashion modeling for various magazines would be her bread and butter, even featuring in Vogue and representing the likes of Ralph Lauren, Tommy Hilfiger, and Philipp Plein on the runway throughout her career. Hailey's name may have been well-known to you if you were an active participant in these industries, making a name for herself over the course of multiple advertising campaigns.
Alongside a steadily growing modeling career, Hailey also dipped her toes into the waters of hosting, primarily revolving around music. Her first two hosting gigs were award ceremonies, one for MTV in 2015, and then again for iHeartRadio in 2016.
If you think that's a serious departure from her usual wheelhouse, the show that she hosted next is one more extra step removed from her comfort zone as she co-hosted a show focusing on celebrity rap battles.
It's likely that she intends to continue her foray into television, and movies, as she has expressed an interest in continuing the tradition of the Baldwin family's involvement in entertainment.
Marriage to Bieber
If you haven't seen her in any of the aforementioned shows, or have no interest in the fashion or modeling industries, then it's to be expected that the place you've probably heard of Hailey is from media outlets covering her marriage to pop megastar Justin Bieber.
The pair, who had been in a relationship previously, were the stars of headlines across the world as everyone was abuzz about their marriage reveal. Spending any amount of time on the internet or social media, it would have been hard to miss the news about the happy couple.
With her family legacy and potential in the future, you'll doubtlessly be hearing from her again for more than just her marriage to Bieber.