When you see two celebrities with the same last name, it's kind of hard not to wonder if they are related. Since Jennifer Garner and James Garner have the same last name, does that mean they are relatives?
Jennifer Garner and James Garner have no relation in any way. Jennifer Garner is from West Virginia; her mother was a school teacher and her father a chemical engineer. James Garner is from Oklahoma, he had two daughters, but neither is Jennifer. James' last name wasn't even Garner originally, it was Bumgarner.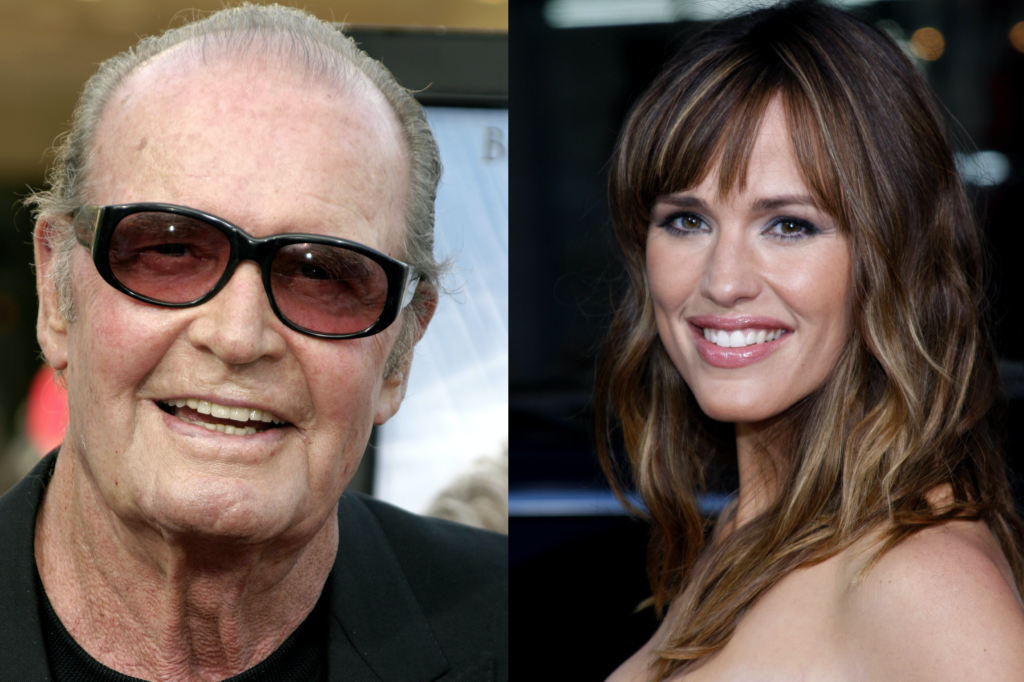 You can read more below about Jennifer Garner and James Garner's startings in Hollywood and if either has any famous relatives.
James Garner's Hollywood Beginnings
James Garner had a very prolific career in Hollywood. He acted in over 60 different films and almost as many television shows.
One of his very first jobs was as a model while still in high school, but he hated it and soon quit. His career before becoming an actor was as a military man.
At the end of WWII, he was working as a merchant mariner in the United States Merchant Marine. He liked the work that he was doing and his colleagues, but he suffered from chronic seasickness so he didn't last very long.
Thus, he went on to serve in the Korean War where he earned six honorable medals, two of which were the purple heart. Although, he didn't actually receive one of the physical medals until 1983 due to a mixup at the original ceremony.
After the Korean War, Garner began to pursue a career in acting. He appeared in some television commercials and had small roles in some feature films, but his big break came when he landed the lead role as Bret Maverick in the Western TV show Maverick.
From there he went on to star in tons of television shows like The Rockford Files and 8 Simple Rules, and films like The Notebook and Space Cowboys. This was until his death from a heart attack in 2014.
You can watch James Garner talk about his breakthrough role in Maverick in the video below.
Jennifer Garner's Hollywood Start
Like James Garner, Jennifer Garner didn't have any family ties to Hollywood. She was born in Texas and grew up in West Virginia.
It was in college that Garner found her love for theatre and even her major from chemistry to Theatre after catching the drama bug. During her summers she worked at different theatres to help build sets, sell tickets, and clean the venues up until she graduated.
Once a graduate from Denison University, Garner moved to New York City to pursue her acting career. She started as an understudy but soon landed some small on-screen roles.
Then she moved to Los Angeles.
Despite her successful career now, it wasn't so successful in the beginning. She managed to land lead roles on two TV series: Significant Others and Time of Your Life but both were canceled in their first seasons.
Jennifer Garner had a lot of small roles in films like Pearl Harbor and Dude, Where's My Car? but the small roles all eventually led to the big one. In 2001, Garner was cast as the lead actress, playing Sydney Bristow, in the hit TV series Alias.
She soon built a big career for herself in the film industry by co-starring in the movie Daredevil alongside Ben Affleck. Since her big break, she has appeared in over 30 films and on 20 different television shows.
Do Either Have Famous Relatives?
Jennifer Garner doesn't have any famous relatives, well other than her ex-husbands Scott Foley and Ben Affleck. On the other hand, James Garner does have a semi-famous brother.
James Garner's brother, Jack, was in three films and on five different television shows throughout his life. His first appearance was in 1971.
Jack Garner was a character in the movie Wild Rovers and he also appeared in two episodes of his brother's television show, Nichols. He was most well-known for his role as "Jack the Bartender" in the television show Bret Maverick.
He appeared in all of the eighteen episodes that aired of Bret Maverick. The show was a sequel to the Western that had originally made James Garner famous.
Jack also appeared in over 60 episodes of The Rockford Files, usually in small roles. However, his success never reached the same heights as his brother.