Jennifer Garner's eye color seems to look green in most of the pictures of her, yet sometimes it appears to change. So what is her actual eye color?
Jennifer Garner's eye color is hazel. The hazel eye color is one of the rarest eye colors with only an estimated 5 percent of people in the world having them. In the 2003 film Daredevil and the 2005 film Elektra, Jennifer Garner wore colored eye contacts. Those contacts were green and led some people to falsely believe her eyes are green.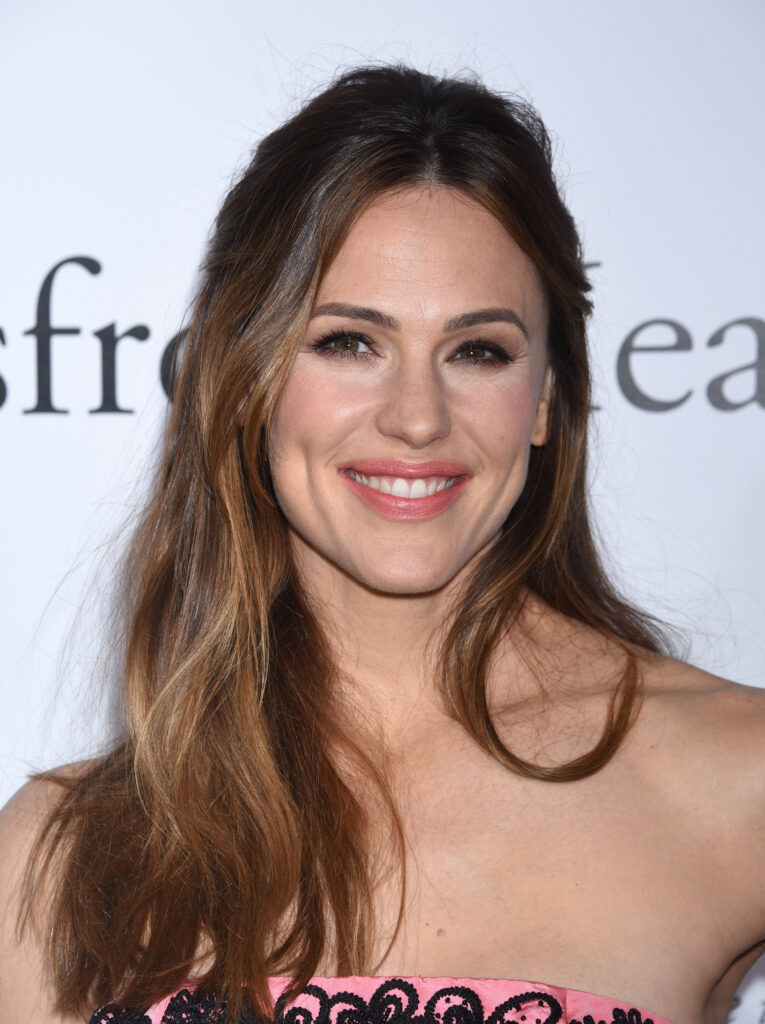 You can read more below about Jennifer Garner wearing colored contacts for her role as Elektra and what other celebrities have worn colored contacts.
Elektra's Eye Color
While Jennifer Garner is known for being very successful throughout her career and has consistently starred in some huge box office hits, there were two films she starred in that flopped horribly.
In 2003, Garner played the female lead, Elektra, in the superhero film Daredevil which also starred Ben Affleck. Then in 2005, she reprised the role of Elektra in her own standalone film titled Elektra.
Both of these films have consistently made lists of the worst superhero films of all time. Their poor ratings in the eyes of critics and fans were in part due to their inconsistency with the comics they were based on.
Some of those inconsistencies included getting Daredevil's radar sense wrong as well as making his billy stick the wrong color. Those weren't the only things that they got wrong.
In the films, Jennifer Garner had to wear green contact lenses to turn her eyes to green from hazel. However, in the comics, Elektra's eyes are blue or occasionally brown.
The studio could have literally left her eyes alone as hazel and no one would have known the difference.
Hazel eyes have the tendency to appear brown from a distance even though they are not. They can often appear to be different colors depending on the light they are exposed to.
Either way, the movie Daredevil was such a poor experience that Ben Affleck claimed that he personally would never do another superhero movie again. And, well we all know how that worked out (cough, Batman, cough).
Funny enough, Jennifer Garner played a television role where she was a spy. While starring in Alias, she had to constantly wear different costumes and speak different languages in order to appear as someone other than her spy character Sydney Bristow.
Interestingly, she never had to wear colored eye contacts for this role. It is definitely something that would have made sense since she was trying to hide her identity.
While some may argue that it wasn't done due to budget, colored contact lenses are a very cheap way to change one's appearance.
Watch the below video to see Jennifer Garner taking Buzzfeed's 'Which Classic Jennifer Garner Character Are You?" Quiz.
Other Celebs Who Wore or Wear Colored Contacts
Jennifer Garner isn't the first person to wear colored contacts for an onscreen role and she certainly won't be the last. A role that has historically had actors wearing colored contacts would be vampire roles.
In the film Interview With The Vampire, Brad Pitt had to endure wearing yellow contact lenses for the entire filming of the movie. They were so painful that he seriously considered quitting the movie but it would have cost him too much.
Robert Pattison, along with the rest of the vampires in the Twilight saga had to endure similar pain. The gold and red eyes that vampires had in the series required them all to wear colored contact lenses.
Pattison complained throughout the entirety of filming to his costar Kristen Stewart. Stewart didn't understand the pain of these contacts until she had to wear them too.
There are also celebrities who wear contact lenses just because they can. One of those celebs is Jennifer Aniston who wears blue colored contacts.
Paris Hilton is another celebrity who is notorious for changing her eye color with contact lenses. She even had her blue colored contacts custom made for a rumored $400.
While there have been rumors that Jennifer Garner wears blue contacts for photoshoots, this doesn't actually appear to be the case. She is definitely someone who prefers to look as natural as possible.
However, Garner does wear glasses to help her see and she sometimes opts to wear contact lenses. This is something she tends to do when attending red carpet events.